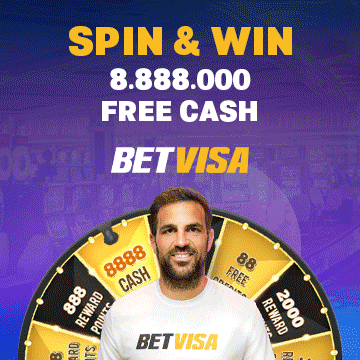 News from Social Media of removal of Sanjay Manjrekar from the Commentary Panel is confirmed Now. The Social Media outburst on the topic made Sanjay Manjrekar tweet about the same too. As the reports say it, BCCI wasn't happy with the Work of Former Cricketer. Sanjay has been an integral part of the Commentary Box panel for years now. After this the Social Media lauded the decision of apex council for cricket in India. Last year and so have brought a lot of criticism for the 54 Year Commentator. He has earlier played 37 Tests and 74 ODI Matches for the Indian Team. His experience of 4000+ runs in International Matches give him a fair spot as a commentator all over the World. The Commentator who hails from Mumbai has more than 10,000 Runs in First Class Cricket. We bring to you the Reasons why Sanjay Manjrekar is Removed by BCCI from the Commentary Pannel.
The most common face on Television is likely to be out from the Pannel of IPL too. The Cash Rich T20 League of India is to begin from April 15. The Indian Premier League was earlier starting from March 29, until the COVID-19 Fear postponed it. The BCCI Panel of Commentators include the likes of L Sivaramakrishnan, Murali Kartik, & Sunil Gavaskar. Sanjay was also not seen during the First ODI Match against South Africa in Dharamshala which was later called Off.
Also Read : आईपीएल को छोटा करने के अलावा कोई विकल्प नहीं : गांगुली
Sanjay Manjrekar Conforming it too?
Manjrekar took on his twitter account to share his views on this news. Is this tweet a testimony of the reports being right ? See what Manjrekar, whose career has been longer in talking Cricket than playing it, tweeted :
I have always considered commentary as a great privilege, but never an entitlement. It is up to my employers whether they choose to have me or not & I will always respect that. Maybe BCCI has not been happy with my performance of late. I accept that as a professional.

— Sanjay Manjrekar (@sanjaymanjrekar) March 15, 2020
Here; We have juggled upon a few reasons on why is Sanjay Manjrekar axed of the Commentary Panel for you.
Three Reasons Why Sanjay Manjrekar is Removed by BCCI From it's panel of Commenatators
1. Comment on Jadeja : 'Bits and Pieces Cricketer'
The incident took place on July 2, 2019 before the India faced Bangladesh in a World Cup Game. Sanjay was in the elite ICC Commentary Panel and was asked about the inclusion of Jadeja in his Playing XI. The Indian Commentator took his tongue and replied in a negative Manner, saying
I am not a big fan of bits and pieces players which Jadeja is at this point of his career in 50-over cricket. In Test matches, he is a pure bowler. But in 50-over cricket, I would rather have a batsman and a spinner
This statement for the All Rounder was not accepted by his Followers on different Social Media Platforms. They all went on to dig his past comments on VVS Laxman, Virat Kohli, & MS Dhoni only to Criticize him. This anger hit hard to the broadcasters as well, who went on to complain ICC & BCCI (says reports in Media). The Indian Team All Rounder Could not handle the Criticism by Manjrekar. Ravindra Jadeja also took to his Twitter to reply the non nonpareil Commentator.
Ravindra Jadeja's Tweet
Still i have played twice the number of matches you have played and i m still playing. Learn to respect ppl who have achieved.i have heard enough of your verbal diarrhoea.@sanjaymanjrekar

— Ravindrasinh jadeja (@imjadeja) July 3, 2019
Also Read : PCB moving ahead with PSL despite Corona threat…….
This was not the end to story, During the World Cup Semi Final game Jadeja scored a Half Century. Guess what's next now; Sir Jadeja gestured to Sanjay Manjrekar sitting in the Commentary Box. For which the former English Captain Michael Vaughan tried trolling the luminary commentator from India. In response, Vaughan ended up getting blocked by Manjrekar. He later in the post match show said
By bits 'n' pieces of sheer brilliance, he's ripped me apart on all fronts
2.Support of Anti CAA Protests
Citizenship Amendment Act, a poltical issue, has been in talks for every celebrity. From Actors to Students, all participated in talks (whether in favour or against) but no peeps from the Cricket Fraternity indulged themselves in this hot issue. Sanjay Manjrekar went on to jump in this issue, and got into a trap of Social Media again. He retweeted a post of Mumbai Protests in the month of January, supporting the protest. He also stretched his support to the Students of JNU (Jawahar Lal Nehru University, Delhi) who were one of the prominent protesters of the latest Government Bill for Citizenship. This is the most neglected reasons why Sanjay Manjrekar is removed by BCCI, but it seems to be the most ethical one.
Sanjay Manjrekar's Supportive Tweet
Well done Mumbai! https://t.co/IpVWhpd3A9

— Sanjay Manjrekar (@sanjaymanjrekar) January 7, 2020
We should understand the fact that Jay Shah, the helm of Affairs at BCCI is son of India's Home Minister. Amit Shah's Son is the BCCI Secretary and reports say that the Shah's Political Family (BJP) wasn't happy with Sanjay. For BCCI to work under Jay Shah's order is an understandable thing for us and BCCI being independent in nature, also need's the Support of Government. Keeping Everyone at helm happy is what helps BCCI for propagating Cricket Pan India. Sanjay's open Emotions again let him down in front of BCCI's Eye.
Read this Editorial : Professional Cricketers teaching Skills to the youths of North East
3.Sanjay Manjrekar's Banter with Harsha Bhogle
Here's one more of the few Reasons why Sanjay Manjrekar is Removed by BCCI from the Panel of it's Commentator.
Harsha Bhogle has not played any kind of Cricket at the International Level, but earns the most Respect from the Cricketing Fraternity. His Knowledge for game has helped him achieve the threshold which many lacks to get in Cricket. It was when India played their First ever game of Pink Ball at the Eden Gardens. The two stalwart got into this banter and Sanjay was the one to get Personal about Harsha's Experience in Cricket. During the Third day of game, while discussing about the Visibility of Pink Ball, the discussion took on the microphones. Bhogle was willing to get the feedbacks of players about the ball's Visibility, but Manjrekar's Ego of International Experience came his way.
Full Conversation of Manjrekar with Harsha Bhogle
Harsha Bhogle: Doesn't cost anything to ask. Always good to know everything around you. If I was doing a post-mortem, I'd ask everything because I want to know everything about the pink-ball game. To see, if everything's working, why are so many batsmen getting hit.

Sanjay Manjrekar: You need to ask, Harsha. For us, who have played the game, we get a fair idea of what's happening out there. Have been watching two-and-a-half days, three days of cricket, I don't think visibility is an issue. We've seen some terrific catches taken in the slips, on the boundary as well.

Harsha Bhogle: When you have played the game, you get a very good idea of what's happening, what the conditions are. But it cannot be a limitation to learning. If you'd never asked players, you'd never have got T20 cricket, you'd never have got day-night cricket. So sometimes it's best to ask everybody what they think and justify your hypothesis rather than rolling it out before asking. That's the only point I'm making.

Sanjay Manjrekar: Point taken, but don't agree.
As usual, after a lot of Criticism on different Platforms, Sanjay Manjrekar was the One to apologize to Harsha Bhogle. 
These Apologizations did not came to Sanjay's help for being at the place of his Choice anymore. All these Three Reasons including his biased opinions for teams of Mumbai Domestic and Mumbai Indians, with some harsh criticism of great players have costed him the Slot. This was also one of the Reasons why Sanjay Manjrekar is removed by BCCI.
Chennai Super Kings also took a dig at Sanjay Majrekar
Need not hear the audio feed in bits and pieces anymore. 🦁💛

— Chennai Super Kings (@ChennaiIPL) March 14, 2020