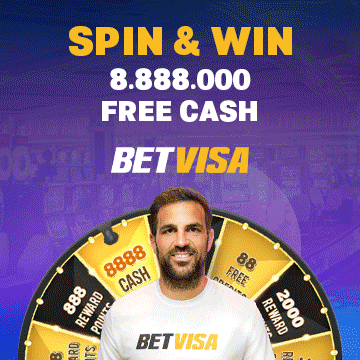 Wasim Jaffer Interview to Cricket Keeda
You say "Domestic Cricket", I'll say 'Wasim Jaffer'. Wasim Jaffer is the greatest product ever of Indian domestic cricket and Mumbai Cricket. As of now, he is the highest run-scorer in the Ranji and Irani Trophy and also registers with him the highest number of First Class hundreds. A right-handed opening batsman, Jaffer made his debut in the 1996/97 season after scoring tons of runs at school level cricket in Mumbai. He had also scored a 400 not out at the mere age of 15 for his school in Mumbai.
Here is The Wasim Jaffer Interview with Cricket Keeda's Founder Devansh Awasthi, who talks all about his starting days, his brilliant double ton in the Caribbean Islands and one against Pakistan too. He also talks about his future plans, whether he'll be moving ahead with domestics or not. He also opens upon the new innings with the IPL Franchise Kings XI Punjab and the Bangladesh Cricket Board.
Excerpts from the interview:
Wasim Jaffer the batsman. How it all started?
I always had played Cricket with boys of my age group, which slowly developed into interest for the game. Then obviously my family and brother  supported me for the Game. I moved to Anjuman Islam Urdu High School, from the Bandra High School after Class 6th, which had a better platform for cricket. I used to take a 40 minute train to Anjuman Islam Urdu School, where I got much more opportunities to perform. The School performances groomed me up and gradually went on to play Mumbai Under 16. The better in me and my family's support forced me to do everything I could, for playing Cricket serious.
Who was your role-model when you started playing cricket?
No doubt, Role Model for me was always Sachin Tendulkar. When I was getting into school Cricket, I used to go and watch Sachin play for his school, shardashram. Sachin and Vinod Kambli were two big names playing at that time which I used to watch. I used to watch 'A' Division matches in Mumbai, where most teams had Test Players playing for them viz. Sandip Patil, Sachin Tendukar, Ravi Shashtri, Vinod Kambli and other biggies too. I always followed Sachin's game very Closely, he was a big name coming up and expectation being on his side.
How was the feeling on your International Debut?
I would say it was great, a moment of pride and honor for me and my family. I had worked very hard for it and for me coming from a humble background was considerable achievement. My father always had the passion towards the game, and he wished to see one of his sons play cricket for Indian Team. My father felt proud for me representing the Country in Tests, as a very limited amount of people get this opportunity.
Also Read : Three Records that are held by Wasim Jaffer in Ranji Trophy
How was feeling on achieving the double century against the mighty West Indies? What went on in your mind during the innings of 212? How did you plan the Innings ?
I remember, I had a very small surgery before I went to the West Indies. I even had a doubt whether I'll be playing the game or not. Lot of things went with me just before the series, I had spent a lot of time in Rehabilitation. In the first Innings I got out early and the West Indies had taken a 130 runs lead against us. West Indies being in the commanding position, we had to first save the game first and look forward to anything else.
I was the one making a 200, and bringing the team to a position of looking forward to win the game. But unfortunately, we couldn't manage to do it the way and the match finished a Draw. Personally coming after a surgery, it was a proud moment for me. It was a great achievement getting a double hundred at International level for the Country and also feel happy for doing that on a foreign soil.
You recently became the first batsman in Ranji Trophy's History to screen 12,000 runs. What kept you motivated for playing more than 24 years in Ranji Trophy?
The only thing I know is Cricket, and the desire for playing the game is the one thing kept me going. Even After, I was dropped from the Indian Side, my passion for game never went off. I still wanted to improve, I still wanted to play, whether it's for Mumbai or Vidarbha. After 2013-2014 I moved to Vidarbha, and the way it played the last two years is incredible. Winning the Ranji and Irani Trophy for Vidarbha, which never had went into the Semi-Finals before, brought happiness to me and kept me motivated to play for a few more years for them. I have been lucky, with the body allowing me to play the game which I enjoy playing. I feel myself privileged for playing the game so long, and all these records are because of it only.
In the era of IPL and other T20 leagues, what would you advice the younger players ? Whether to focus more on the core of the format or to get towards than cash-rich leagues?
I think the younger generation should focus on all three format and build their game accordingly. They should build the game around all three formats, they should have the temperament and skill, if they don't have they need to work on it then. The younger players can't be told to play only one format, whether it's only T20 or Test. One can't go away with only T20s and finding no clue in the longer format of game or vice versa. You need to have the skill of T20 Format, because without it you're not going to make money and at the same time you should also have the passion to play Test Cricket. The Younger boys should play test cricket to get them rated among the legends like Rahul Dravid, VVS Laxman, Sachin Tendulkar, Jacque Kallis, and Brian Lara, as Test Cricket is the real test of a Cricketer.
You were recently appointed as the Batting Coach of Kings XI Punjab. How are you planning to guide players like KL Rahul, and Glenn Maxwell?
First of all, I think there's nothing much to talk or teach KL Rahul or players like Maxwell as they play day in and day out in T20 Format. The only work there need to be done is on the Fringe players, they are required to be guided. I'll try to give my inputs to the new players of the little Knowledge I have. The Star Players like Chris Gayle, Rahul, and Maxwell know what to do. It'll be a great experience with the Punjab Franchise, working with the likes of Anil Kumble and Johnty Rodes. I'll also learn more about the game from the upcoming season of IPL.
What are your future plans as of now?
Now that Season has come to an end, I'll decide upon things when I have time of my own. I don't see myself playing for too long now, I'll be choosing whether to move into coaching or Commentary, but as of now I have commitments with the Bangladesh Cricket Board and the Kings XI Punjab. Slowly and steadily , I'll be making a transition from playing to coaching the game.