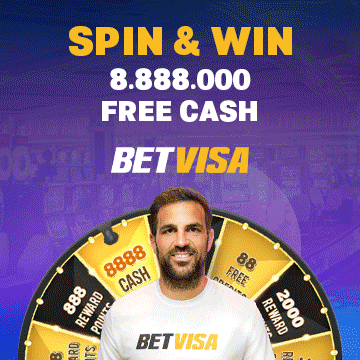 IPL 2020 has been currently delayed due the deadly pandemic named Corona virus. However the Auctions for the 2020 season did take place earlier in 2019 and it did manage to surprise everyone to say the least as many international stars who should've gone for plenty of bucks instead went unsold. Here we will be discussing about 5 such international players who deserved an IPL contract and should not have gone unsold.
1) Adam Zampa : Adam Zampa going unsold had to be the biggest shocker of the Auctions as he went unsold. He has been a consistent performer for Australia in the last 2 to 3 years and has also been one of the best T20I bowlers going around. Infact he was very successful for the now defunct RPS as he took close to 20 wickets in 11 innings including a 6fer which also happens to be the best bowling figure by a spinner in the IPL.

2) Carlos Brathwaite : Carlos "Remember the name" Brathwaite is one of the most aggressive all-rounders of this generation and had a good season for SRH in 2018 and barely got any chances for KKR in 2019 and now went unsold in the most recent auctions which came as a shock. Why wouldn't any team want such an impactful player?

3) Shai Hope: Arguably the best WI batsman in all formats combined as well as one of the best wicket keeper in the current era Shai hope went unsold in the auctions which shocked the entire cricket fraternity as every franchise would want a calm and sensible player like him. We "Hope" this does not happen again.

4) Tim Southee : Arguably one of the best bowler's of this era Southee did not have a great season for RCB in 2019 but however was still expected to get a bid in the auctions. It was shocking that the current vice captain of NZ's T20I team went unsold despite being a seasoned campaigner the the Indian Premier League.

5) Ashton Agar : Ashton Agar has often added balance to the Australian team of late . He would have been a worthy inclusion in any IPL side but to everyone's shock he wasn't even picked by anyone despite having a low base price
Thus these are the 5 players who deserved an IPL contract in the recently concluded IPL auction. http://https://www.google.com/imgres?imgurl=https%3A%2F%2Fakm-img-a-in.tosshub.com%2Findiatoday%2Fimages%2Fstory%2F201905%2FShai_Hope.jpeg%3FqzXOR0P3uQShUGzP3tmoTFT85F.Vfzr9&imgrefurl=https%3A%2F%2Fwww.indiatoday.in%2Fsports%2Fcricket%2Fstory%2Fshai-hope-west-indies-jason-holder-tri-series-1521713-2019-05-10&tbnid=GRS0z0WF-gYTWM&vet=12ahUKEwjv5r7uju3pAhVKOysKHSoVB6EQMygAegUIARC9AQ..i&docid=6MYkpznfxikylM&w=770&h=433&q=photos%20of%20shai%20hope&ved=2ahUKEwjv5r7uju3pAhVKOysKHSoVB6EQMygAegUIARC9AQ