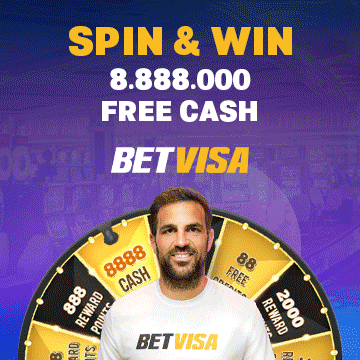 'Predicted playing XI for CSK for the first few matches of IPL 2020′
Like every year, CSK enters this season with the "Favourites" tag. They have a pretty balanced side as well as a lot of quality players. The fact that this editions IPL is going to be played in UAE comes as a blessing in disguise for them as they have a squad perfect for the conditions in UAE. However what would be their playing XI for the first match as they have a lot of options? Let's take a look at the Predicted playing XI for CSK for the initial games.
1) Faf Du Plessis(✈️):
It is highly unlikely that CSK starts its campaign without Faf. The former SA captain is one of the few CSK players who are still active in international cricket. He would be at his best at the top for CSK.
2) Ambati Rayudu:
Ambati Rayudu was CSK'S best batsman 2 editions ago where he opened the innings for a major part of the tournament. Opening the innings would be a blessing in disguise for him as he could take his time to settle and get used to the pitch conditions.
3) Suresh Raina:
Raina at 3 is a given. The recently retired Indian middle-order batsman has been CSK's loyal servant and would bat at 3 for them like every year. He would be itching to go out there and have a fabulous season.
4) MS Dhoni(C) (WK):
Is a CSK playing XI even complete without their skipper MS Dhoni? We think not. The CSK captain who
recently announced his retirement might have to bat slight up the order owing to the lack of an aggressive middle order. Dhoni will be hoping that he has a season as good as the previous year and smash sixes for fun.
5) Kedar Jadhav:
CSK have high hopes from Kedar Jadhav. Despite getting injured twice in the last two seasons CSK has persisted with him. It is to be seen if Jadhav can repay the faith CSK management have shown him.
6) DJ Bravo(✈️):
CSK's leading wicket-taker of all time is all set to represent his beloved team again. Despite having a bad season in 2018 as well as 2019 he has been backed by the skipper MS Dhoni. The T20 legend would be hoping to have a good season this time around.
7) Sam Curran(✈️):
The youngest player in the side, Sam Curran is all set to play for CSK this time around. UAE conditions would suit his bowling and hence CSK might start their campaign with the English all-rounder. Taking his skills and talent into consideration, Sam Curran might be an asset for CSK in this edition.
8) Ravindra Jadeja(✈️):
Arguably the best all-rounder India have currently, Jadeja has been playing for CSK since 2012. It is safe to call him one of the best spinners in the history of the league. Jadeja at 8 makes CSK's batting very strong as well. It ensures a good batting depth.
9) Piyush Chawla:
CSK spent more than half their purse to get him in the IPL auctions earlier in December 2019. Chawal has also been one of the best spinners of the league. His bowling makes him a vital cog Predicted playing XI for CSK plans this season.
10) Deepak Chahar:
Deepak Chahar has been CSK's best pacer for the last two seasons. His bowling in the Powerplay overs is nothing but absolute gold. His economical spells are a boon to CSK and hence he's one of the key players for CSK.
11) Lungi Ngidi(✈️):
Lungi Ngidi has been one of the best death bowlers in international cricket of late. He was unfortunately ruled in the last edition and couldn't play for CSK last year. He would like to make it up this year around CSK are fortunate to have a bowler as good as Lungi Ngidi in this season.