Virat Kohli to skip ODI series against South Africa 
Virat Kohli has decided to opt out of the ODI series against South Africa starting in January next year. Meanwhile, Rohit Sharma will recover from his injury and will lead India for the first time as full captain. Virat Kohli has requested the BCCI to  provide him rest in the month of January and it all depends on the board to take the final call on his availability.
A report in the Times of India suggests that Virat is taking time off to celebrate his daughter Vamika's first birthday. Vamika was born on January 11 last year, and the India Test skipper is said to be planning a holiday with his family after the conclusion of the Test series. The final Test of the tour will be played from Jan 11 to 15. The ODI series will kick off on January 19.
Earlier, Virat Kohli was removed from ODI captaincy and it was handed over  to Rohit Sharma. It will the first series for Rohit Sharma as the full time ODI captain.  Rohit Sharma has been ruled out of the Test series starting from 26 December.
India to host Afghanistan for three ODIs in March 2022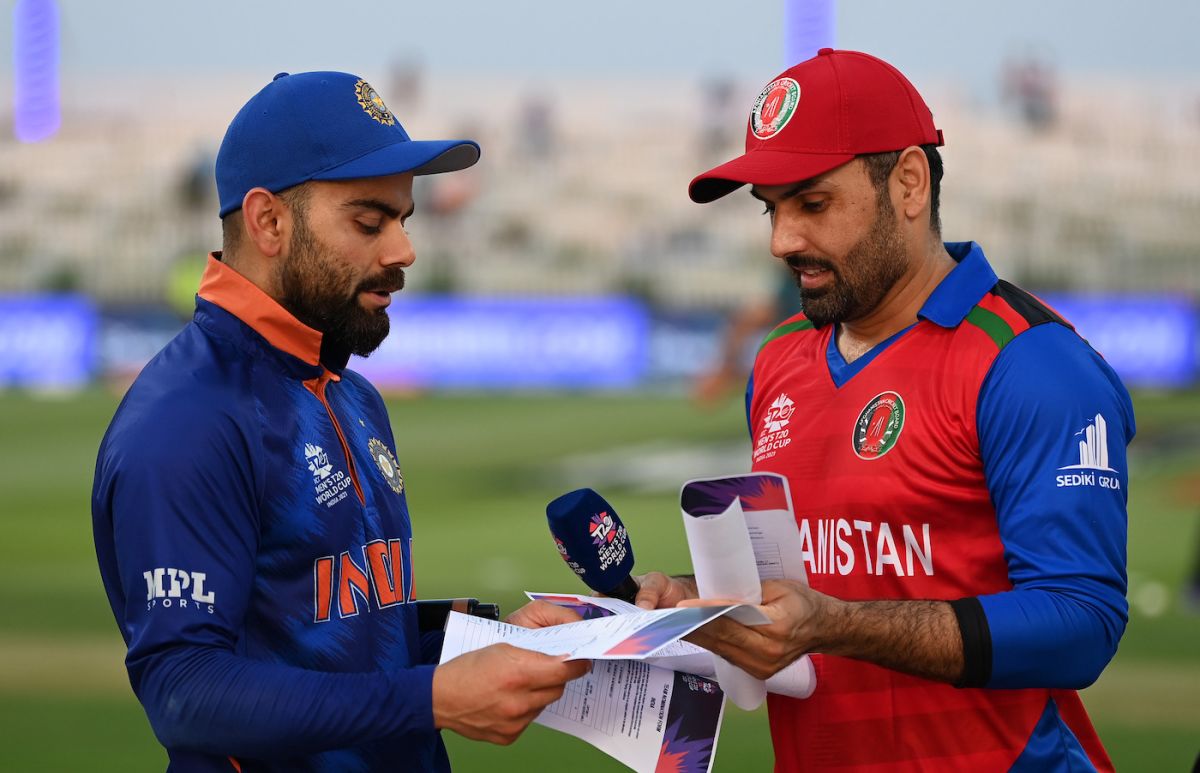 The Afghanistan cricket board, on Monday, announced that they will play a 3 match ODI series against India in India next year in March. Afghanistan will play 11 ODI , 2 TestS and 4 T20I series in upcoming 2 years. Apart from India, they will face off Ireland, Netherlands, Zimbabwe and Australia next year.
The series are scheduled on a home and away basis. Afghanistan will play 18 matches at home and 34 away matches. They will also participate in the Asia Cup 2022, ICC T20 World Cup 2022, the Asia Cup 2023 and the ICC Cricket World Cup 2023.
Tamil Nadu, Kerala, Saurashtra, Himachal Pradesh, Services through to quarterfinals
Tamil Nadu, Kerala, Saurashtra ,Himachal Pradesh and Services have directly qualified for the quarter finals of the Vijay Hazare one day trophy. Puducherry failed to qualify for the next round despite winning the last game against Mumbai, which put them level on points with Tamil Nadu and Karnataka in their group.
West Bengal defeated Karnataka but could not succeed for the next round. Vidarbha vs Tripura, Karnataka vs Rajasthan, Uttar Pradesh vs Madhya Pradesh are the pre-quarterfinal matches. Maharashtra, despite four wins in five games, failed to make it through as Kerala and Madhya Pradesh, with the same number of wins, had a better Net Run Rate than Maharashtra.