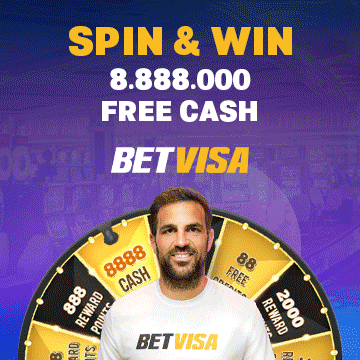 Siddharth, a boy from Ahmadabad made his first-class debut during the 2002-03 season for Saurashtra and was a regular part of the team then. Trivedi has played for India Under 19, and is most remembered all over the world by Cricket Fans for his Six Season rally for the franchise of Rajasthan Royals in the IPL. The Speedstar played crucial roles for the opening six seasons for the royals, and helped the franchise win the maiden title.
Siddharth has played a total of 76 Matches, while bowling at 75 occasions he took 65 Wickets. Trivedi left playing IPL six years back, still finds himself in Top-40 Wicket getters of all time in the league. He was most trusted by Shane Warne because of his Bowling economy of less then 7.6, considered great in the era of T20s. The CK Founder Devansh Awasthi took the virtual Platform during the Lockdown, to talk to Siddharth Trivedi.
Here are the excerpts:
Question: Siddharth Trivedi – the Cricketer, when and how did that all started?
Answer: When I was a kid, I used to visit Cricket Academy with my father, a former Saurashtra Player. I used to see many Boys great my father as they were selected for  Districts and State, which I asked him. These boys used to get preference while batting and bowling, which I never liked, and thought why will I get bowling at last. There, I decided to get selected just for the Preference and eventually Interest developed for the Game. I also used to watch matches especially fast bowling of Glenn McGrath and Kapil Dev.
Question: Who in your family motivated and Supported you most to play cricket?
Answer: My Father, as he himself was a Cricketer, motivated me and developed interest towards the game. He used to take me to the ground daily, and taught me the game both in the morning and evening. He helped in the way, I could compete at Tournaments and fair better among all. Secondly, my wife and son who supported me, as a Cricketer we used to travel a lot and I was free from all the Pressure from Home. My Wife herself managed my son as well, and because of no mental pressure, I could perform in better manner.
Question: How was the feeling on the first national call-up in 2002 U-19 World Cup, there after Emerging Nations Cup?
Answer: Playing for India is a dream of every player and when I got this opportunity for playing India U-19, I felt blessed. I thought to achieve a big milestone in my life, and the experience of playing was great. Our Team setup was amazing, we went to Australia for practice games and I performed good there as well. In New Zealand during the Tournament we played some great cricket, but unfortunately we could not win the Semi Final Game for the Nation. I was not only happy about my performance for India but also for the way we played as a team. I for the first time got the experience of handling pressure.
Question: How easy was it to make a first class debut after some international exposure at age level?
Answer: It was not easy as First Class Cricket is different game altogether when compared to the Under-19 Setup of Cricket. I was fortunate enough to get the the Gujarat call up for Ranji Trophy the same year, I played the Under-19 World Cup. I was too nervous because there were better players and teams to showcase talent with slight excitement on my edge as well. I still remember that, I made my debut against the Uttar Pradesh where i bagged the Man of the match for Five Wickets and 40 odd runs. It was a dream start for me and took the coming opportunity for consistent performance, and got my results good.
Question: Moving towards IPL Cricket, you were the one of the best bowler of Rajasthan Royals. What was in your mind when you made your IPL debut with the best cricketers from round the World?
Answer: I never thought of playing in such a big event of Cricket like Indian Premier League. I took it as an opportunity to prove my skill and talent at a bigger level, to express yourself. I was excited for it, and as you know we won the maiden season of IPL so it came to be amazing. It was great to share dressing room with many World Class Players like Shane Warne, Shane Watson, Greame Smith. Experience of playing, learning from them helped me in fairing better cricket that years and even after. It helped me in the execution of skills at an International Standard of match. It was a memorable season from both my and the teams perspective.
Question: What is the impact of IPL in Indian Cricket?

Answer: What I feel is that Indian Premier League has a big impact on Indian Cricket. IPL has extracted the boundary of motivation, they are limitless now. If we see it, because of IPL coming in the Game, player get financial security, they can concentrate only on Cricket for 365 Days. Players know the fact, if they get to play in IPL and they perform good, they could be selected for the Indian Team as well, and the performance will be recognized worldwide. As we see the Indian Team now, the youngsters come and play some crucial knocks at the D-day, it all has the experience of IPL behind it. I am sure Domestic Cricket has a big role too, but the impact of IPL is greater on Indian Cricket.
Question: You played under greats like Shane Warne and Rahul Dravid. How these legends help a player in bad times? Like what are significant features of both these legends?
Answer: Everyone Knows the fact that both Shane Warne and Rahul Dravid are legends of the game. Both are extraordinary players, and there contribution to cricket can not be described by words. Warne and Dravid both were remarkable players and captain, and the two helped me. Shane Warne was a good reader of game, was aggressive captain by nature, had clear vision and he made every player feel comfortable. He knew the way how to get the best of one player, how to pull of great performances. Warne treated both International Stars and the domestic players the same way, and this helped Rajasthan Royals win the title in the first year. His motivation before the game helped us to tackle all the pressure of match.
I am sure everyone's favorite player was Rahul Dravid because of his contribution to the Game. He is a very down to earth man, very calm in nature and is always ready to help everyone out. Players could even reach him at night for any help
Question: Who was your role-model or whom did you admired the most in your early playing days?

Answer: Glenn McGrath. From my childhood, I've been a great fan of Glenn McGrath, loved to see his bowling. As I played further, I tried copying him but failed, was never ever near to his bowling. I learnt a lot from his consistency, his line and length, I tried copying his qualities and was able to learn a few from him. He was my Role Model.
Question: Could you please tell us about your all-time favorite match that you have been part of?
Answer: There have been many, but the one I mention here is very close to my heart. The 2008 IPL Final against Chennai Super Kings in Mumbai is the favorite moment of mine. I think it was very amazing for me, as I never thought of being a part of such an extravaganza. It was against the mighty Chennai, won it on the last ball, pressure building on both the teams allthrough the game. It was a perfect final. It is so memorable because, I haven't encountered such an entertaining Cricket Match.
Question: You made a comeback after an year in 2014. Tell us how difficult is to rise back from these setbacks for any cricketer?
Answer: Setbacks come in every players life, but it's important that how the way he takes it. If you take the setbacks positively it better, because if you land into a shell it's tough to make a comeback. Keep yourself motivated, as every cricketer sees a phase where he's on the peak and sees a bad patch as well. Believing in yourself is the key, and there is where you can become a good cricketer. If you fightback it's where you win. this is what Cricket or sports teaches us.
Question: Could be please reveal our viewers your future plans?
Answer: Recently, I retired from First Class Cricket. Since the game of Cricket has given me so much of name and fame, so it would be great if I could give some bit of it back. I have started coaching, and with my experience of 17 years of first class, I would like to share it with players and wish to produce great bowlers for India.