The England cricket team, led by Ben Stokes, has reached Pakistan to play a Test match after 17 years. The first match of the 3-match Test series will be played in Rawalpindi from 1 December.
But even before the start of the Test, the England captain has made such an announcement, which is being praised not only in Pakistan but all over the world.
Announcement of giving match fees to flood victims –
Ben Stokes announced by tweeting that he is donating the match fees received on the tour of Pakistan to the flood victims. He has written in his message that it is a matter of pleasure for me that I am in Pakistan for the first time for a historic Test series. It is exciting to be here after 17 years as a Test team. There is a feeling of responsibility to support a particular group.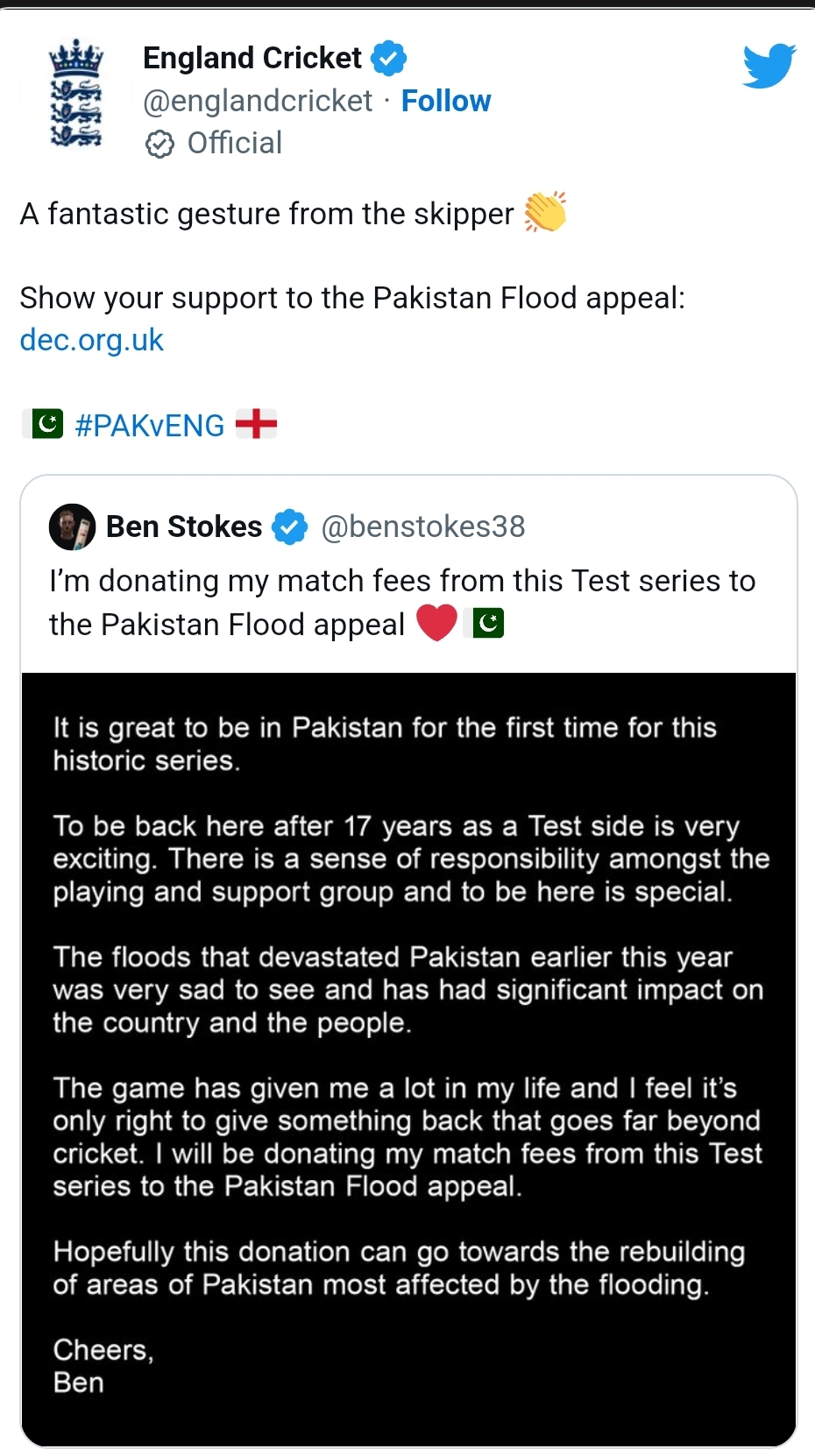 It is painful to see the floods in Pakistan and the devastation it has caused, which has deeply affected the country and its people.
The game has given me a lot in life and I feel it would be best if I give something back, apart from cricket. That's why I will donate the match fees for this tour to the flood victims. It is hoped that this help will help the affected people in Pakistan to stand again.
The England team was also on a tour of Pakistan just before the T20I World Cup. The team went there to play a 7-match T20I series. England had done that series 4-3 in their favor. But as far as the Test series is concerned, after 17 years the England team will play a Test match here.