The second ODI match is being played between India and New Zealand at the Shaheed Veer Narayan Singh International Cricket Stadium in Raipur. Team India has won the game and even the series with this win.
India won the toss and decided to bowl first. Batting first in New Zealand, a target of 109 runs was set in front of India. India got off to a good start chasing the target. Rohit Sharma played a brilliant half-century innings
When Rohit Sharma and Shubman Gill were batting at the crease, during this time a different scene was seen. A Rohit Sharma fan could not contain himself and stormed the ground after breaching the security.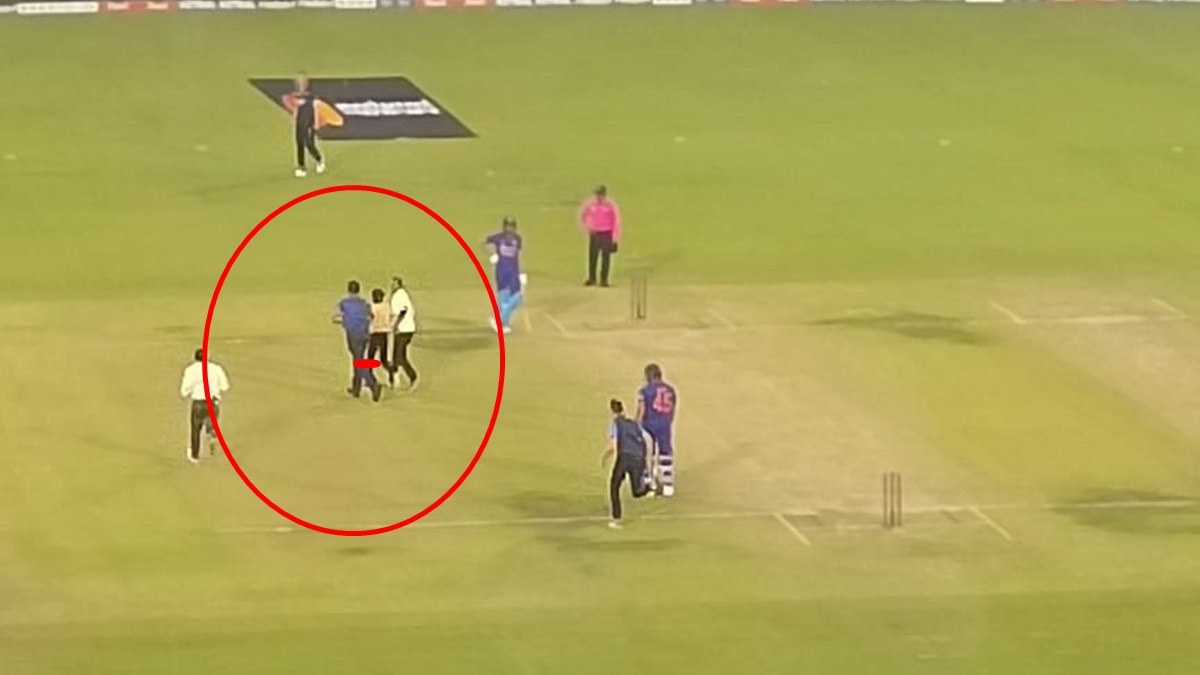 Rohit Sharma and Shubman Gill along with all the New Zealand players were also surprised to see the fan running in the field as it is a security issue. But when the fan was seen hugging Rohit Sharma, everyone understood that he was a fan of Rohit. After this the security personnel were immediately alerted and took the young man out of the ground.
WATCH- When a kid entered field to hug Rohit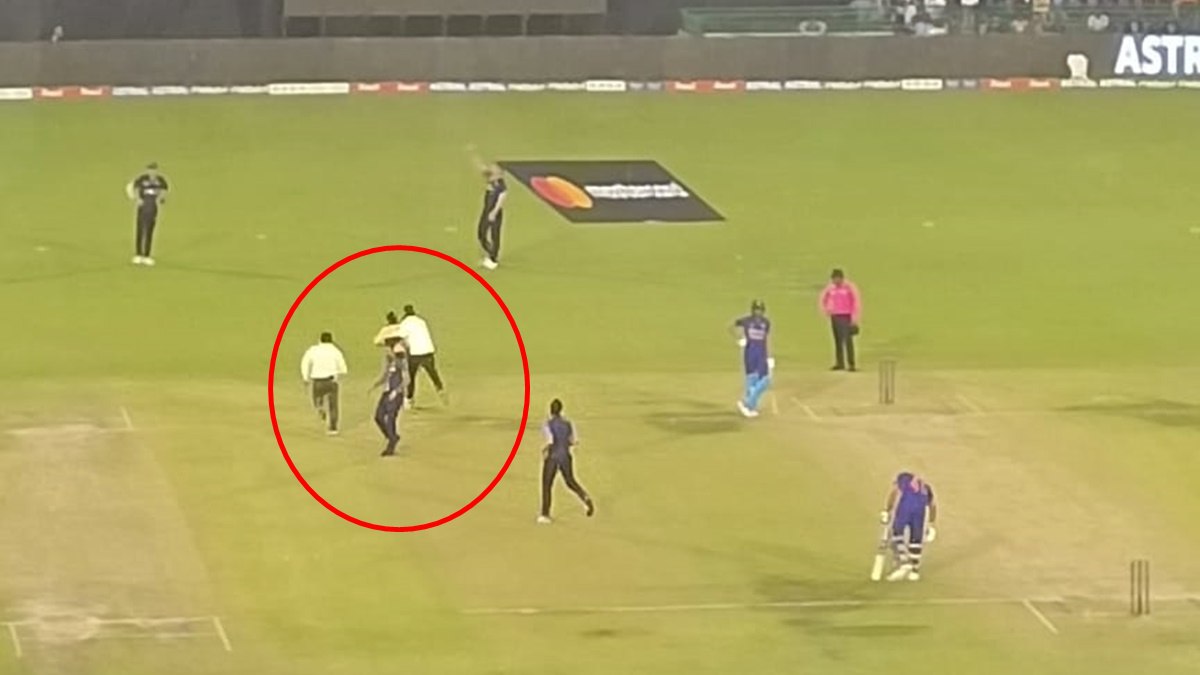 Batting first after losing the toss and setting a target of 109 runs in front of India, the New Zealand team was reduced to a score of 108 runs. In this way, the Indian bowlers have prepared the background to defeat the number one team New Zealand in ODIs and win the series as well as oust them from the top spot. Now India has a target of scoring 109 runs in 50 overs at the rate of 2.18 runs.
In the first international match at the Shaheed Veer Narayan Singh Stadium in Raipur on Saturday, the bowlers under the leadership of Mohammed Shami bowled sharp.
After returning Allen to the pavilion for zero in the first over itself, the bowlers had returned five batsmen to the pavilion by the tenth over. Glenn Phillips and Mitchell Santner's 47-run partnership for the seventh wicket played an important role in taking the score board above 100 runs.
Hardik Pandya and Washington Sundar also strengthened Shami's three-wicket haul by taking two wickets each. Whoever got the ball in his hand took the wicket. Mohammad Siraj, Washington Sundar and Kuldeep Yadav also proved the delay in captain Rohit Sharma's decision to bowl first by taking one wicket each.