India, a cricketing powerhouse with a rich history and a passionate fan base, has witnessed a series of disappointing performances in recent International Cricket Council (ICC) events. While there may be various factors contributing to these failures, one aspect that often goes overlooked is the role of the selectors. The selectors, entrusted with the responsibility of assembling a balanced and formidable team, play a crucial role in shaping the outcome of tournaments. This article aims to shed light on how the selectors' decisions have had a detrimental impact on India's performance in ICC events.
Lack of Long-Term Planning: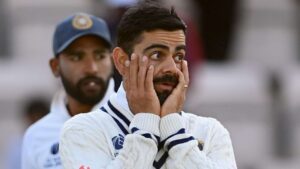 One of the key issues plaguing India's recent ICC event performances is the selectors' failure to execute effective long-term planning. The team selection process has often been marred by short-sighted decisions, where immediate results take precedence over long-term stability. This approach has resulted in an inconsistent team composition, leading to a lack of cohesion and coordination on the field.
Inadequate Focus on All-Round Balance:
Another significant aspect where the selectors have faltered is in identifying and nurturing all-round talent. While India has had exceptional batsmen and bowlers in recent years, there has been a noticeable dearth of genuine all-rounders in the squad. This imbalance puts extra pressure on the specialists, making the team vulnerable in crucial moments of the game.
Neglecting the Importance of Experience: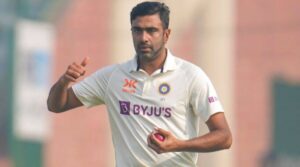 The selectors' tendency to prioritize youth over experience has also played a role in India's failures. While it is essential to groom young talent, the lack of experienced players in critical positions has proven detrimental. In high-pressure tournaments like the ICC World Cup, the presence of seasoned campaigners who can handle nerve-wracking situations can make a significant difference. Ignoring this aspect has cost India dearly.
Failure to Address Team Combinations and Strategy: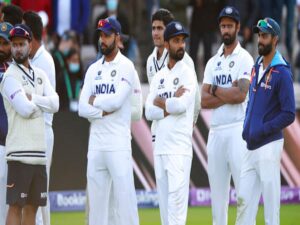 Team combinations and strategies are vital in determining success in ICC events, and it is the selectors' responsibility to ensure that the team possesses the right mix of players with complementary skills. However, there have been instances where the selectors have failed to address this crucial aspect, leading to a lack of adaptability and flexibility during crucial matches.
Inefficient Handling of Player Fitness and Workload Management:
In recent times, injuries to key players have had a significant impact on India's performance in ICC events. While injuries are inevitable, effective player fitness management and workload distribution play a crucial role in minimizing their impact. The selectors, in collaboration with the team management, must implement comprehensive plans to ensure the players are adequately rested and fit for tournaments. However, there have been instances where player workload management has been overlooked, resulting in critical players being fatigued or injured during crucial matches.
However, it is undeniable that the selectors hold a significant share of responsibility for these disappointments. The lack of long-term planning, inadequate focus on all-round balance, neglect of experienced players, failure to address team combinations and strategies, and inefficient handling of player fitness and workload management are all areas where the selectors have faltered. To regain their winning form in ICC events, India must address these issues and ensure that the selection process is more strategic, forward-thinking, and inclusive of all the necessary elements for success on the international stage.