Ruturaj Gaikwad was selected as a reserve player in the Indian team for the World Test Championship, but he is getting married. Because of this, he has not gone to England with the Indian team.
Chennai Super Kings opener Ruturaj Gaikwad is going to tie the knot. He will marry Utkarsha Gaikwad on June 3. Utkarsha is a cricketer from Maharashtra, she has played for her state. She bowls and bats right-handed. She played her last match in November 2021 against Punjab in the Senior Women's ODI Trophy.
ALSO READ: Have a look on the new jersey's of Team India for all formats
24 years old Utkarsha was born on 13 October 1998. She is currently studying at the Institute of Nutrition and Fitness Sciences, Pune.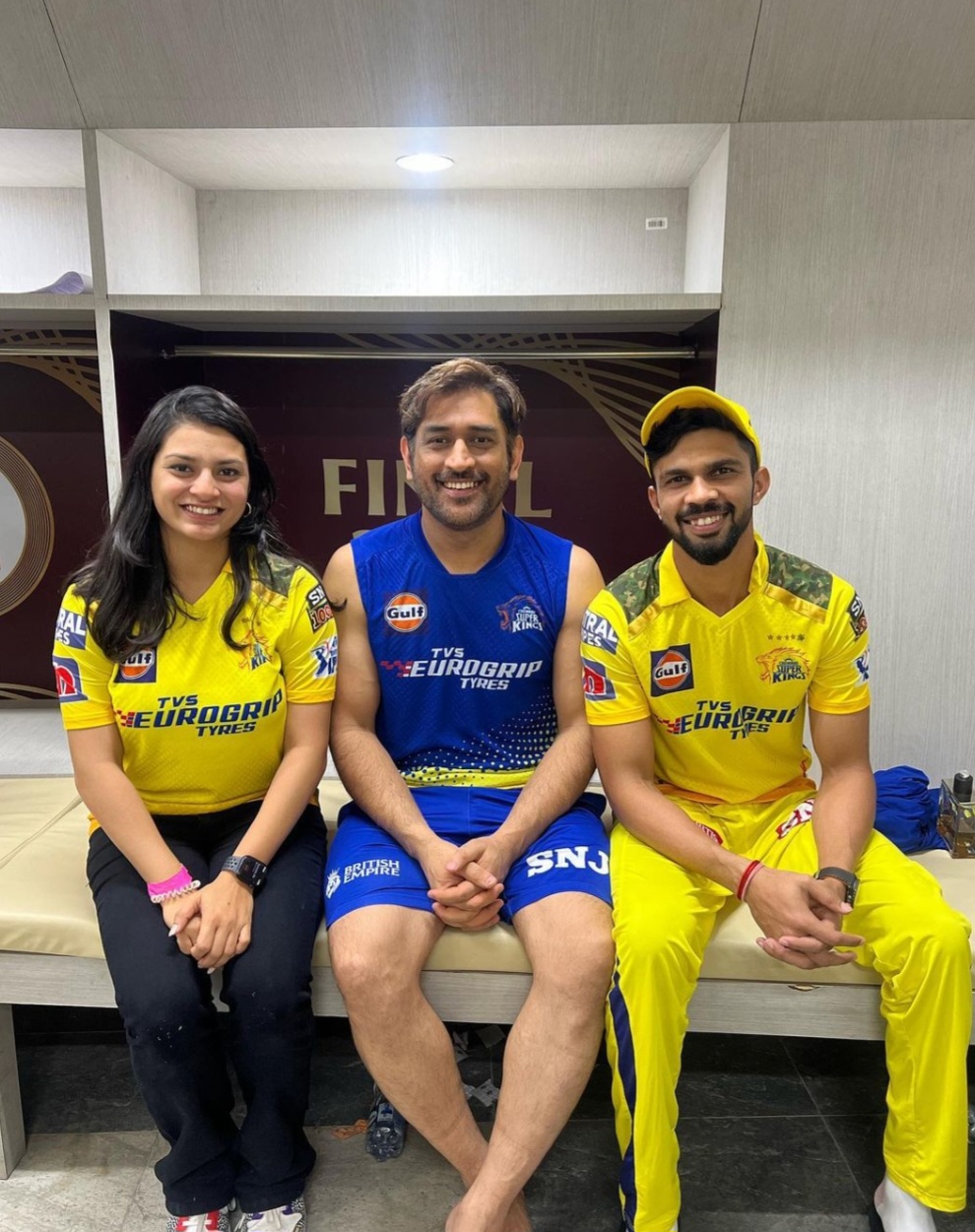 Ruturaj Gaikwad shared a photo with Dhoni after winning the IPL 2023 title. A girl was seen in this photo, this is Utkarsha Pawar. Ruturaj had called her the most special person in his life and now he is going to be his life partner. It was only after this photo surfaced that it was decided that Ruturaj is going to marry Utkarsha.