Team India's star players reached the stadium to enjoy the football match before the final match of the World Test Championship. Virat Kohli arrived with his wife Anushka Sharma to watch the final match of the football tournament AAA Cup.
At the same time, Shubman Gill, Suryakumar Yadav and Yuvraj Singh, who are going through the best phase of their career, were also seen in the stadium. Surya was also seen enjoying the match at Wembley Stadium with his wife.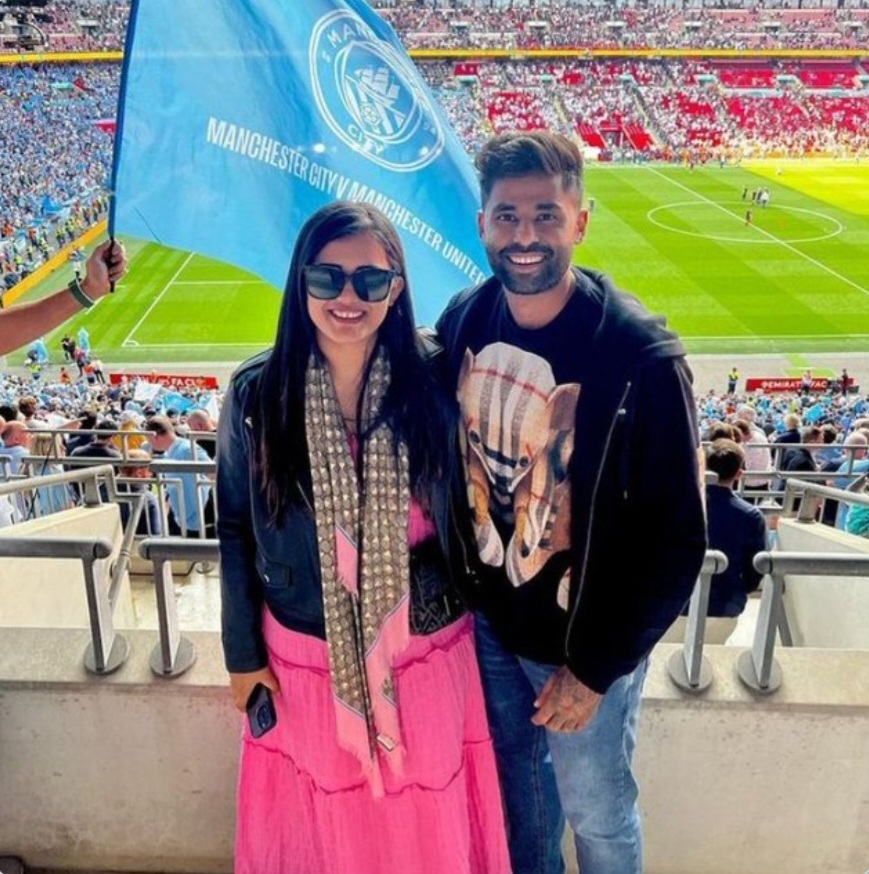 Team India's former captain Virat Kohli along with his wife Anushka Sharma reached the stadium to enjoy the final match of FA tournament. Many pictures of Kohli-Anushka are going viral on social media.
ALSO READ: If WTC Final draws then who will be the winner
Along with Virat Kohli and Anushka Sharma, Shubman Gill also became a part of the exciting moments of the final match. Gill was also seen at the stadium enjoying the scintillating match between Manchester City and Manchester United. Apart from Gill, former Team India batsman Yuvraj Singh also reached the football field, Yuvi also took part in the pre-match commentary.
Suryakumar Yadav, who reached England as a stand-by player in the WTC final, also reached with his wife to enjoy the FA Cup final match. This very beautiful picture of Surya and his wife is going viral on social media.
Manchester City won the title by defeating Manchester United 2–1 in a thrilling final. Manchester City ended a four-year drought by winning the final match. The team had captured the title for the last time in the year 2019.