The new kit sponsor of the Indian team has launched the new jersey. Adidas put the jersey in front of the world ahead of the ICC Test Championship, now Indian players will be seen on the field in this jersey.
From June 7, the Indian team will play the final match of WTC against Australia. Right now the players practice in the new training jersey only. Only last month, BCCI had signed a contact with Adidas till 2028.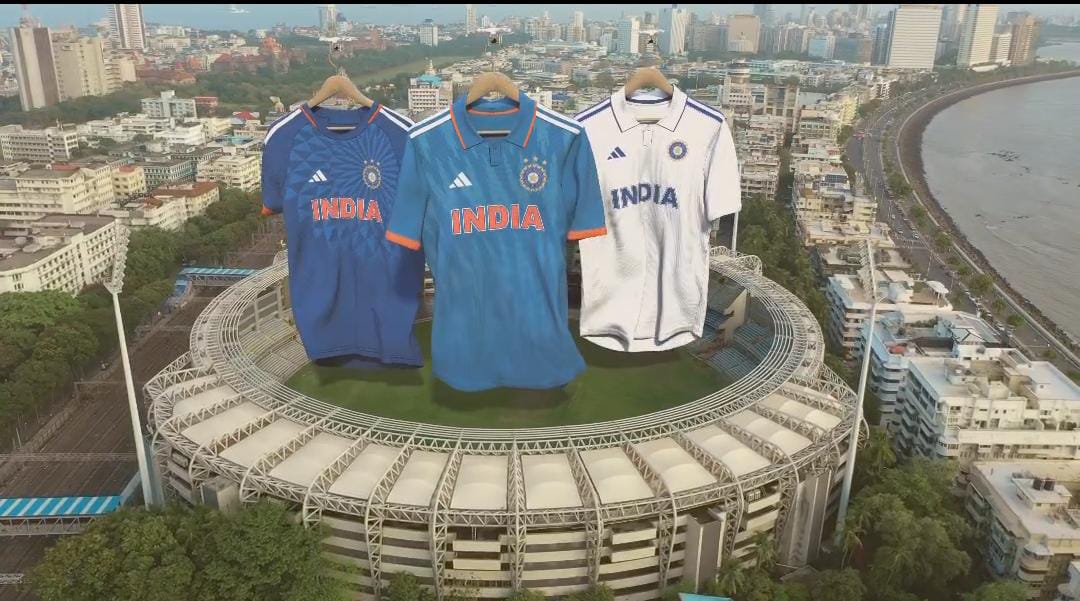 Adidas has launched different jerseys for Test, ODI and T20I. The jersey launch event was held at the Wankhede Stadium. Giant jerseys were hoisted into the air and displayed to the world.
In T20I, Team India will take to the field wearing a collarless jersey. Along with this, 3-3 stripes have been made on the shoulder of all the three jerseys. From June 7, Team India will play the final match of the ICC Test Championship against Australia. In this, the team will wear new jersey only.
Jaiswal was seen taking batting tips from Kohli, ICC said, 'First look of Yashasvi ..' WATCH
Team India is also practicing in the new training kit. The new training kit was launched after the players arrived in England for the Test Championship final.