In the first Test match played in Chittagong, India defeated Bangladesh by 188 runs. With this victory, India has taken a step closer to reaching the final of the World Test Championship. Now they will have to win the second test match as well.
India bowled out Bangladesh for 324 on the fifth day in Chittagong. Akshar Patel took 5 wickets in this match while Kuldeep Yadav took 8 wickets, fast bowler Siraj also took 4 wickets.
With this victory, India has taken a 1-0 lead in the series and has now taken another step towards the World Test Championship.
Need to defeat Australia by 4-0 :-
India will need to win their five Test matches to qualify for the WTC 2023 final, which means winning 2-0 against Bangladesh and 4-0 against Australia. Pakistan is out of the race for the World Test Championship due to the defeat at the hands of England.
With this, India's hopes of reaching the World Test Championship file have increased.
India is currently on second place :-
Indian cricket team got double success today. First thee defeated Bangladesh by 188 runs in Chittagong Test. After this, India was successful in securing the second position in the table point of the ICC Test Championship today itself.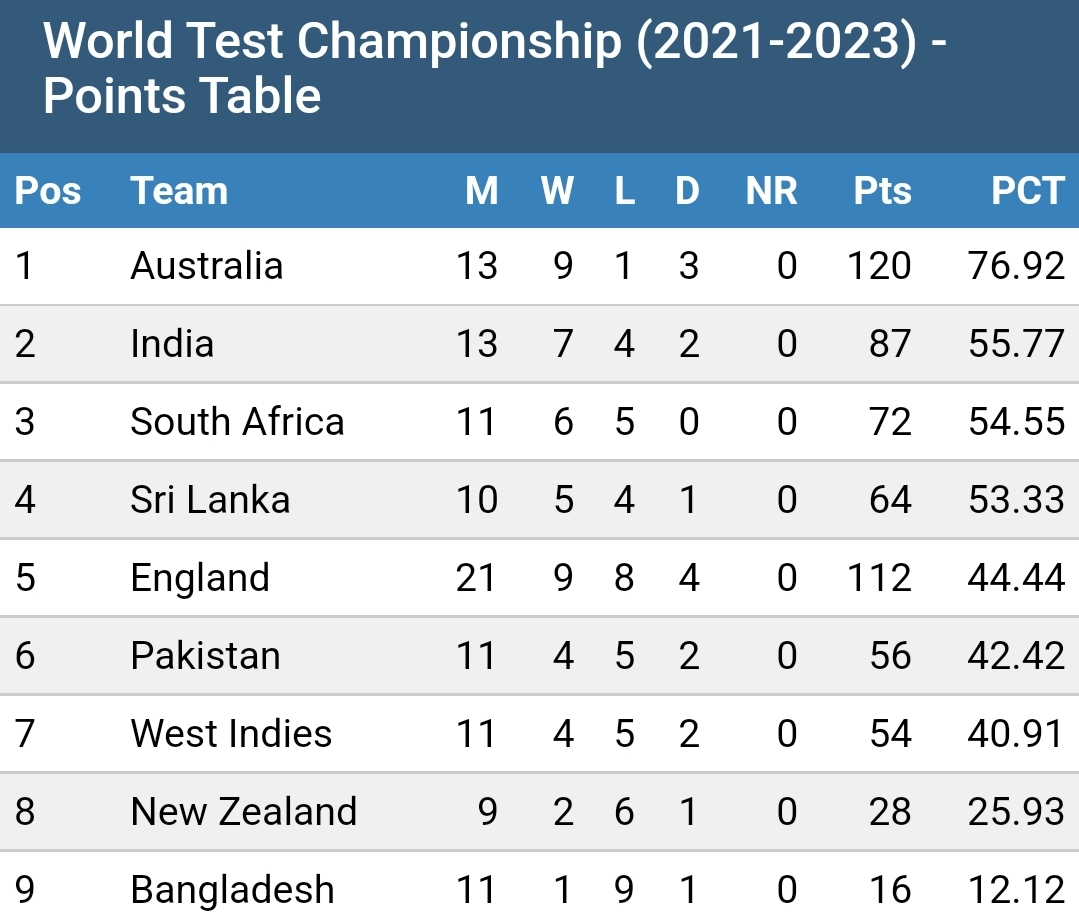 India, however, did not reach second place after the victory against Bangladesh. But all credit and thanks to Aussies, as soon as Australia defeated South Africa in the Brisbane Test, Team India got its advantage. Now India has left behind South Africa and reached the second place in the table point.
If Australia does not fall prey to reverses, then India's chances can increase even more.