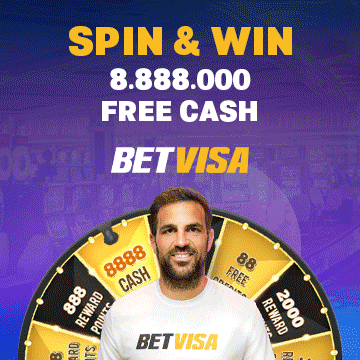 Mevaram Jettarwal: From watching Cricket on TV to playing it: 
Today we shall be talking about Mevaram Jettarwal, An Indian cricketer who has played professional cricket in South Africa and Australia. His story is nothing short of an inspirational success and despite all the hardships he has faced he's managed to make it large and would most probably make it larger in the near future. Here's his entire story from his perspective. His journey from watching cricket on TV to playing it and making a name for himself. Following is his struggle from his words.
The Beginning 
I BORN ON 4 JULY 1998 IN A SMALL TOWN NAMED HINGONIA IN CAPITAL CITY JAIPUR OF RAJASTHAN. MY FAMILY OCCUPATION WAS FARMING AND IT IS STILL, OUR FINANCIAL CONDITIONS WERE PATHETIC SINCE THE BEGINNING. WELL, I DIDN'T CARE ABOUT IT CAUSE I WAS A VERY BUSY GUY WITH OUTDOOR GAMES ALL THE DAY I USED TO PLAY TRADITIONAL RURAL GAMES OF INDIA LIKE GULLY-DANDA, CRICKET WITH TENNIS BALL.
MY FATHER WAS THE KEY FACTOR TO EXTRACT MY ATTENTION TOWARDS CRICKET. HE USED TO WATCH EVERY CRICKET MATCH ON TV. HE INTRODUCED ME TO THE GREATEST OF THE GAME. WHEN I WATCH A GAME I USE TO COPY MANY PACE BOWLERS, I USE TO STEAL NEWSPAPERS FROM SCHOOl'S, SHOPS, NEIGHBOURHOOD TO READ ARTICLES AND NEWS ABOUT CRICKET. AS WE ARE NOT ABLE TO AFFORD A NEWSPAPER EVERY DAY. I STARTED WRITING ARTICLES FOR CRICKET AT THE AGE OF 10.
EVENTUALLY, I HAVE FOUND MY INTEREST AND MEANING OF LIFE, 
The toughest times
I WAS WAITING FOR THAT ONE YEAR MY FATHER TOLD ME AND WAS SUPER EXCITED TO JOIN A CLUB. HOWEVER, LIFE DOES NOT GO AS YOU THINK. DECEMBER 2011 SUNDAY MORNING I HEARD MY FATHER DEAD IN A ROAD ACCIDENT. I COULDN'T  BELIEVE THAT I SEEN MY MOM, BROTHERS, MYSELF CRYING FOR A YEAR EVERYDAY. WE WERE TOO WEAK TO HANDLE THIS LOSS.
I STOPPED PLAYING FOR A YEAR. I WAS IN HIGH SCHOOL DURING EXAMS. I FELL IN LOVE AGAIN WITH CRICKET. MY HEADMASTER CAUGHT ME PLAYING CRICKET AND HE HIT ME AND INSULTED ME INFRONT OF ENTIRE SCHOOL SAYING THAT CRICKET IS S**T AND THIS GUY IS WASTING HIS LIFE. THAT DAY I REALISED THAT PLAYING CRICKET IS SO TOUGH NOT BECAUSE I DON'T KNOW WHERE TO START. AND ALSO BECAUSE NOW SCHOOL, RELATIVES AND MY WHOLE FAMILY STOOD AGAINST ME. NEVERTHELESS, I PASSED HIGH SCHOOL.
THEN I MET A 9-YEAR-OLD GUY NAME KARNI IN OUR VILLAGE I PLAYED WITH HIS KIDS TEAM A SPARK IGNITED IN ME. AND HE GAVE ME THAT COURAGE I WAS LOOKING FOR. DURING MY EXAM TIME I RAN AWAY FROM HOME TO MUMBAI WITH ONLY 400 RUPEES. I DIDN'T BUY A TRAIN TICKET AND WAS HIDING IN LOCAL  CLASS COACH TOILET. EVENTUALLY, I WENT TO BANDRA AND SPOKE TO A COACH. HE TOLD ME THAT THE FEES WAS TOO EXPENSIVE FOR ME.  MY DETERMINATION BROKE IN 4 DAYS I WENT BACK HOME MY UNCLE AND  BROTHER GAVE ME TEN THOUSAND RUPEE TO JOIN A CLUB AS HE KNEW THAT I WAS PASSIONATE.
WELL, AGAIN I SEARCHED A CLUB ON GOOGLE IN AMBALA HARYANA TOOK A TRAIN TO THERE I FOUND TWO GUYS AROUND MY SEATS SEEMED LIKE CRICKETERS. AND THEY TOLD ME TO PRACTICE WITH THEM IN CHANDIGARH. THEY WON MY TRUST RATHER THEN GOING HARYANA. I WENT TO  CHANDIGARH THIS IS SO STRANGE I BELIEVED STRANGERS. I WAS LIKE GOING RANDOMLY  EVERYWHERE I PRACTICED FOR 1 MONTH THERE THEN, I heard A NEW CRICKET ACADEMY OPENED AROUND MY VILLAGE ARAVALI CRICKET ACADEMY I CAME BACK TO RAJASTHAN.
New Club and New Chapter
I STARTED AS A RIGHT ARM PACE BOWlER. HOWEVER, I WAS NOT QUICK CAUSE I WAS TOO SKINNY BUT I COULD MOVE THE BALL BOTH WAYS IN MY FIRST OFFICIAL T20 GAME I TOOK 4 WICKETS. I FOUND MY SELF AS A BIG SWING BOWLER SOON I RAN OUT OF MONEY I STARTED GROUNDSMAN JOB FOR THE SAME CLUB IT WAS TOUGH JON I WORKED 9 HOURS ON GROUND EVERYDAY IN RETURN CLUB GAVE ME FOOD AND COUPLE OF MATCHES I WAS EXPLOITED AND I LEFT THE JOB IN 4 MONTHS.
SOON I KNEW THERE IS TOO MUCH POLITICS AND MONEY PREFERENCE IN RAJASTHAN SO I DECIDED TO PLAY OVERSEAS CRICKET. I TRIED MANY CLUBS AROUND THE WORLD BUT COULDN'T MAKE IT AS THEY REQUIRED ATLEAST FIRST CLASS EVENTUALLY A CLUB SAINT AUGUSTINE WHICH INCLUDED THE LIKES OF MOEEN ALI INCLUDED ME.
I PLAYED TWO SEASON FOR THEM IN CAPE TOWN WAS SO CURIOUS ABOUT ME CAUSE I CAN BOWL WITH BOTH HANDS LEFT ARM SPIN AND RIGHT ARM PACE THEY HAD AN SKYPE INTERVIEW AND PROMISED ME TO GIVE A 6MONTH CONTRACT EVENTUALLY I MADE IT I AM LEADING WICKET TAKER FOR THIS CLUB, THEN I GOT A CONTRACT IN AUSTRALIA TOO. 
I AM WORKING FOR NEWLANDS CRICKET HIGH SCHOOL ONE OF THE FINEST CRICKET SCHOOL IN SOUTH AFRICA MY ENTIRE LIFE HAS CHANGED I KNOW THE STUFF NOW. SO A STONE THROWER ALONGSIDE THE ROAD CAN MAKE IT TO A RELATIVELY BIG STAGE THEN ANYONE CAN.
IF I LOOK BACK IN MY LIFE I HAVE NOT ACHIEVED SOMETHING GREAT IN TERMS OF MATERIAL BUT FOR SURE I AM CHASING DREAMS, I AM FROM THOSE KIDS OF RURAL AREAS THEY HAVE DREAMS THEY ALSO WANT TO DO BEYOND STUDIES BUT DO NOT HAVE THE COURAGE TO FIGHT AGAINST THEIR FAMILY AND THE SOCIETY. I ALWAYS BELIEVED WHAT ARE YOU SEEKING IS ALSO SEEKING YOU. 
Mevaram owed a lot to his dad for introducing cricket and injecting him with a passion to be better with each match. His dad may not be here in the physical world but he would be really proud of him.
Team Cricketkeeda wishes the best of luck to Maveram and hopes to seem him on a bigger stage one day.