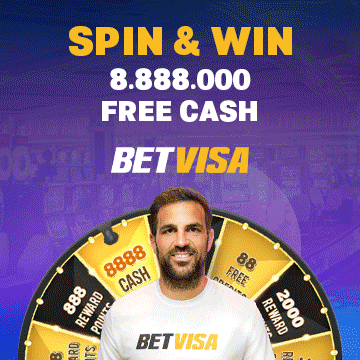 The United States of America (USA) have a cricket team for a really long time. USA Cricket has emerged in a larger scale over the last few years. USA Cricket originated and became a part of the ICC in 1965. However, In June 2017, the USACA was suspended by the ICC due to governance and financing issues with the team being temporarily overseen by ICC Americas until a new sanctioning body was finally established. In January 2019, an associate membership was officially granted to USA Cricket. USA is a super power nation.
USA to imply its Super Power into Cricket Now
USA has been a super power nation. Whenever we talk about successful nations the States does automatically come to our mind. However, as a cricketing nation, they have had their flaws. Nevertheless, they have improved over the last few years. So what next for USA Cricket? Can they become a successor team? Can they changed Test playing nations? Are we set to admire the Dominance of USA Cricket in next 10 years?
When did USA Cricket actually started?
USA Cricket made its international tournament debut in the 1979 ICC Trophy in England. It has then since missed just the two editions of the tournament which is now known as the World Cup Qualifier. After winning the 2004 ICC Six Nations Challenge, the team then qualified for the 2004 ICC Champions Trophy, playing its first two One Day International (ODI) matches. In April 2018, the ICC then decided to grant full Twenty20 International (T20I) status to all its members. By a virtue of which, USA Cricket were granted T20I status. However, they have got a lot of players from other counties to come to their nation.
Tap Here To Follow Our Official Instagram, and get the Latest Cricket Updates
USA Cricket Eyeing more International Stars to boost their stature
As a matter of fact, a few of them happen to be internationally reputed players. Corey Anderson has already said that he is keen on continuing his cricket career at the States. When Niroshan Dickwella, Kusal Mendis and Danushka Gunathilaka were banned by their board for well documented reasons, it was reposted that two of them are all set to pursue their careers for USA cricket. Similarly several Indian players like Unmukt Chand, Smit Patel and Siddharth Trivedi will be migrating to the U.S. and shall represent USA Cricket.
With the additions of experienced players like them, USA Cricket shall definitely be a force to reckon. Even their captain Saurabh Netravalkar was a former Indian U-19 star. Besides, the Chairman of USA Cricket, Paraag Marathe, believes in the saying "build it and they will come". I have seen cricket played in parks when I am in London. I never thought we would be playing it here but we are fixin' to," Grand Prairie mayor Ron Jensen told reporters.
Why don't you look out our Amazing YouTube Channel Here, Kindly Subscribe!
"I have done a lot of research on it. Similar to baseball, a lot of the same things go on in it, pitchers have similar curve balls and all that. It is going to be a lot of fun. The redevelopment of the existing AirHogs Stadium, which will be renamed, is the cornerstone of a grand plan to see the U.S. become one of the world's top four cricketing nations." He concluded. Thus, USA Cricket has shown a lot of promises and it won't be surprising if they indeed to become a strong cricketing nation in the near future.
Don't Miss Out : Latest Update About Cricket In Olympics
Edited By : Devansh Awasthi