Karnataka win in Super Over
In the second quarter final of the Syed Mushtaq Ali Trophy 2021 , Karnataka beat Bengal in a dramatic super over and qualified for the semi finals of the tournament. Bengal's campaign in the Syed Mushtaq Ali Trophy came to an end as Manish Pandey took a double on the first ball and followed it with a six in the super over.
Karun Nair scored and unbeaten 55 to help Karnataka post 160/5 in 20 overs. Manish Pandey only managed to score 29 in 34 balls. For Bengal, Akash Deep conceded just 23 off his quota of four overs to also bowled BR Sharath.
Writtick Chatterjee scored a 40-ball 51 to help Bengal a start after the two openers departed in 2.4 overs. Until the 19th over game was in hands of Karnataka, who gave 19 runs against that off 20 required in the last over. Ritwik Chowdhury's two sixes and Akash Deep's boundary took Bengal at 160/8 in 20 overs. The Super Over win will now make Karnataka face Vidarbha in the semi-final, to book a spot for the final.
Indian government to decide on India's participation in 2025 Champions Trophy in Pakistan
Anurag Thakur, the Indian Minister for Youth Affairs and Sports has announced that the government will decide whether the Indian team will participate in the Champions Trophy 2025 of which will be hosted by Pakistan as announced by ICC. On Tuesday, ICC announced the hosts for the upcoming limited over events from 2024-2031. Pakistan will host the 2025 Champions trophy.
Pakistan will be defending their title on home turf come 2025. India will host 3 white ball tournaments in the next cricketing cycle announced by BCCI. Currently,  India is in denial mode to play any bilateral series with Pakistan. So it seems very difficult that the Indian Cricket team will travel to Pakistan for the 2025 Champions Trophy.
Jack Brooks apologizes for historical racist tweets, and to Cheteshwar Pujara over 'Steve' nickname
Jack Brooks, the Somerset seamer has apologized for the racial tweets he posted way back in 2012. Jack Brooks has also apologized for naming the Indian batter, Cheteshwar Pujara as 'Steve', when he was part of Yorkshire county team.
The Somerset club, on Thursday released the statement addressing Brooks's comments as unacceptable. Jack Brooks told the media that he is deeply regretted for his act and he has apologized wholeheartedly.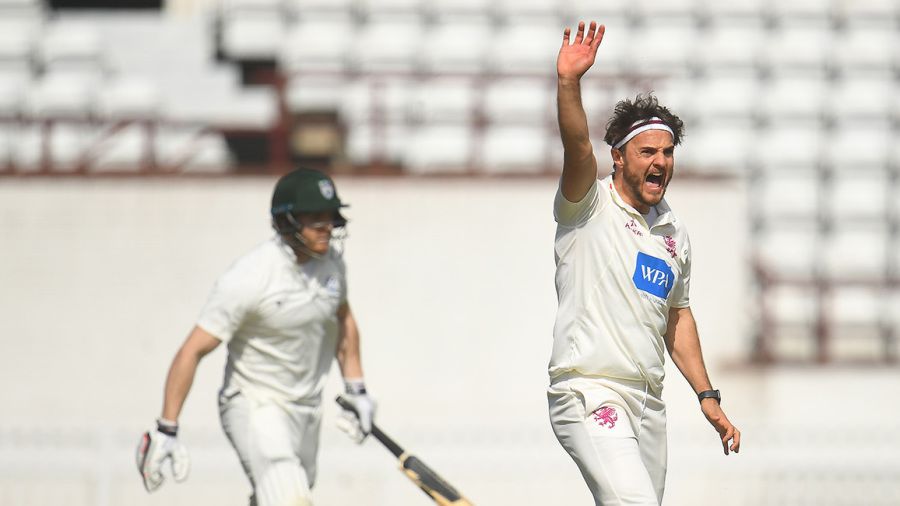 "When this has occurred in the past in a dressing room environment, it has been commonplace to give nicknames, regardless of creed or race. I admit to having used it in this context and now accept that it was disrespectful and wrong to do so. I have reached out and apologised to Cheteshwar for any offence that I have caused him or his family. At the time I didn't recognise this as racist behaviour, but I can now see that it was not acceptable.", said Jack Brooks
ICC working group to oversee Afghan cricket as two factions make claim
The conditions in Afghanistan and the Afghanistan Cricket Board is becoming a matter of concern for the International Cricket Council. The International Cricket Council has set up a working committee to review the status and future of cricket in Afghanistan under the Tabilan government.
Earlier, Australia refused to play against Afghanistan as the Taliban government is not promoting women's cricket in the country. The ICC's working committee to review the Afghanistan cricket comprises of Imran Khwaja (Chairperson), Ross McCollum, Lawson Naidoo, and Ramiz Raja. Committee is expected to report back to ICC over the coming months.