Bangladesh spin coach Rangana Herath tests positive for COVID-19
Bangladesh's spin-bowling coach and former Sri Lanka spinner Rangana Herath has tested positive for Covid-19 while on the tour of New Zealand, but the result of COVID-19 came out to be negative a day later. Rangana Herath though is experiencing mild symptoms and 8 other players in the Bangladesh squad were also put in isolation after a passenger on their flight from Malaysia to New Zealand contacted the virus.
"Herath is COVID-19 positive and will be doing extended quarantine till he is cleared. Look there was a COVID-19 positive in the plane and a couple of members of our squad along with Herath were in close contact with him. They are asked to quarantine while Herath was found positive from them," Bangladesh Cricket Operations Chairman Akram Khan said.
Andy Flower named Lucknow IPL franchise head coach
Former Zimbabwe captain Andy Flower is officially the head coach of the new Lucknow IPL franchise. Andy Flower is the very first appointment in the category of coaching staff by Lucknow franchise.
Sanjiv Goenka, RPSG's owner, said Flower's contract is "longer", without officially declaring his exact tenure. In a media release, Goenka said Flower was chosen because of his "professionalism" and that he had "left an indelible mark" on the game as both a player and coach.
Flower said he would "relish the challenge to build something meaningful and successful" with the Lucknow franchise, one of the two new IPL teams, along with the Ahmedabad franchise, who will debut in 2022.
Four Ireland players, assistant coach test COVID-19 positive ahead of USA, Caribbean tours
Four Ireland players and a member of the support staff have tested positive for COVID-19 ahead of their tour of the USA and the Caribbean for limited over matches. Pace bowler Josh Little, has been called up.
As per the reports, Barry McCarthy and George Dockrell tested positive for COVID-19 during pre-series testing and were not with the squad that arrived in Miami on Friday.
Australia continue to dominate in Adelaide; Marnus Labuschagne score 103
Marnus Labuschagne with his 103 runs innings against England in the first innings of the second test, became the maiden player to hit three centuries in day-night test matches. Captain Steve Smith missed out a ton by 7 runs on day 2, as Australia gave England a heavy trail after declaring at 473-9 in the second Ashes test on Friday.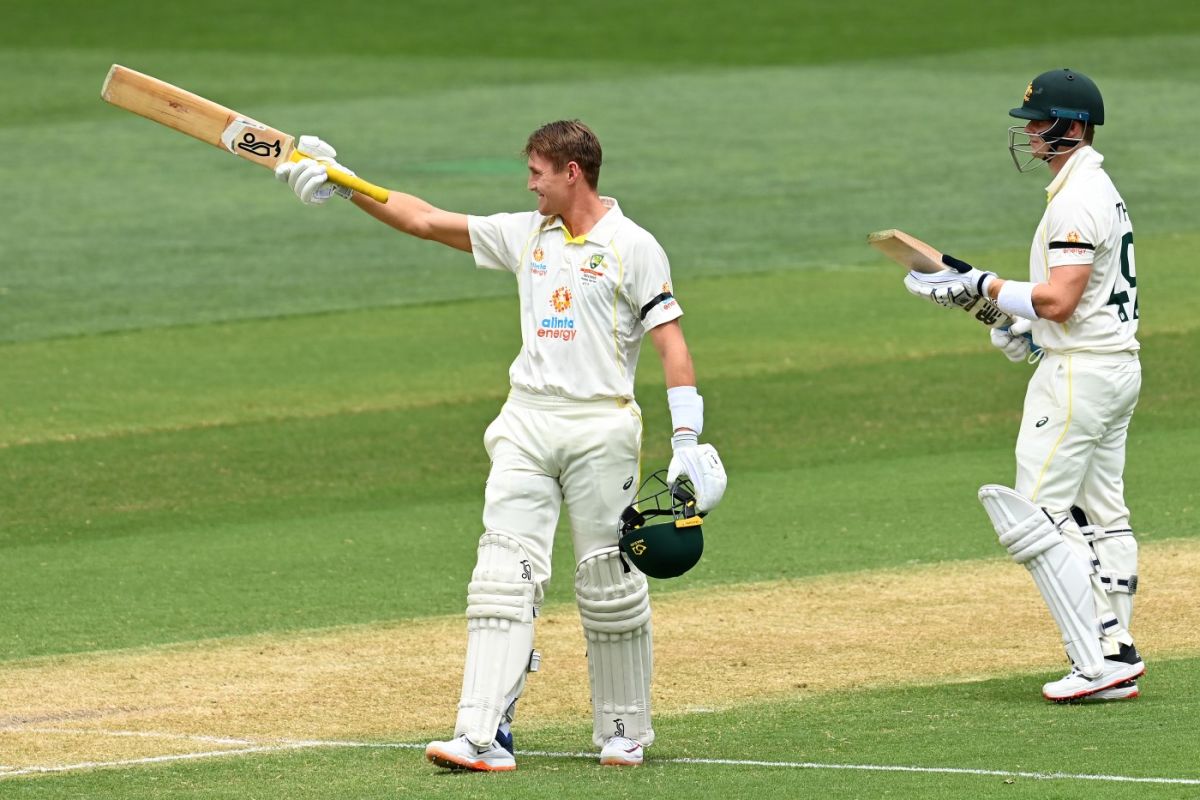 Marnus Labuschagne and Steve Smith scored 103 & 93 respectively before Australian tail-enders did some quick fires against England, destroying bowling attack which made Australia declare after tea.
England ended the day struggling at 17-2 in 8.4 overs, trailing by 456 runs, before a humongous lightning flash forced the players to go off the field and stop the play leading to an early closure to the second day.
Brief Scores:
Australia: First Innings: 473/9(Marnus Labuschagne 103, Warner 95; Ben Stokes 113/3) lead England: First innings: 17/2(Joe Root 5*; M. Neser 4/1) by 456 runs