Andre Russell inspires Deccan Gladiators to maiden Abu Dhabi T10 title
An unbeaten 32-ball 90 from Andre Russell and Tom Kohler-Cadmore's 59* off 29 balls, helped Deccan Gladiators to win their first ever Abu Dhabi T10 League title. They beat Delhi Bulls by 56 runs in the final played at the Sheikh Zayed Stadium on December 4th.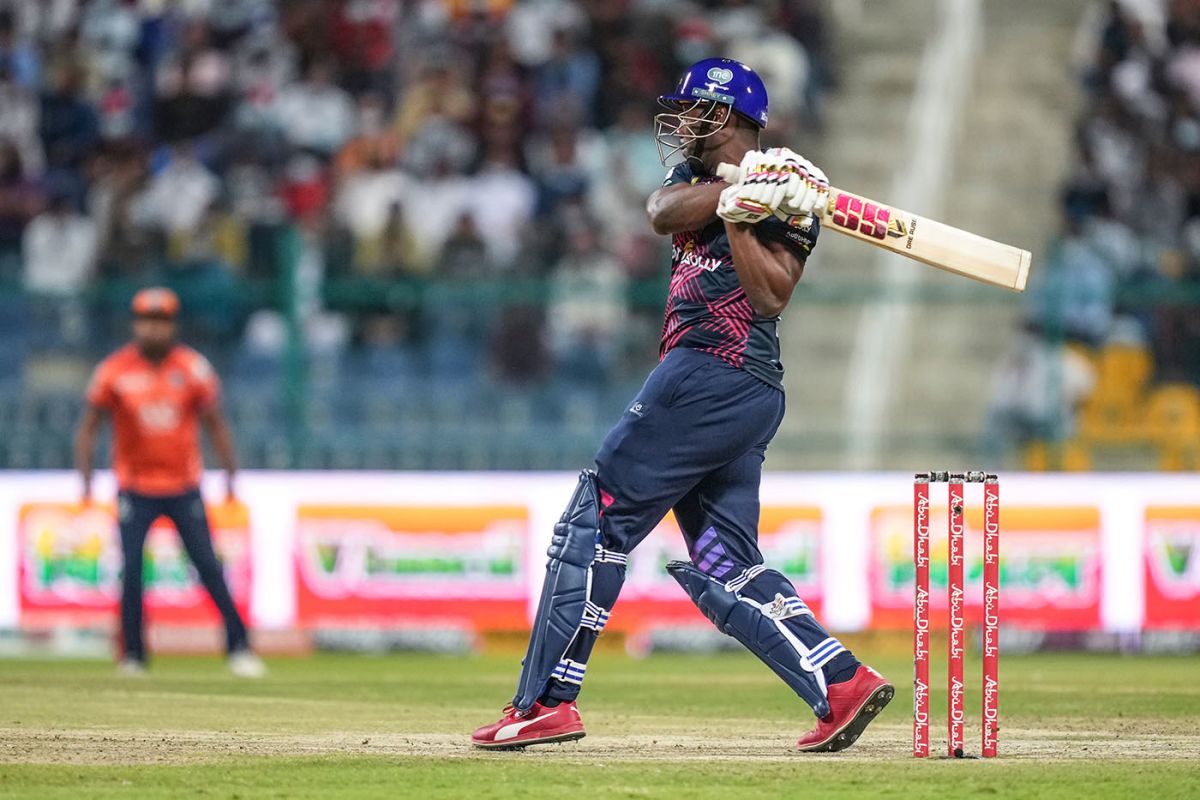 Deccan Gladiators batting first posted 159 without any loss of wicket. The openers for Gladiators at the Abu Dhabi T10 league final, Andre Russell and Tom Kohler-Cadmore, slammed . In response, Delhi Bulls could only manage to score 103/7 of the 10 Overs.
Brief scores: Deccan Gladiators 159/0 in 10 overs (Russell 90*) beat Delhi Bulls 103/7 in 10 overs (Hemraj 42; Hasaranga 2-20) by 56 runs. Player of the Match: Andre Russell.
Team Abu Dhabi seal finish third, Bangla Tigers fourth after a tie
Team Abu Dhabi posted a total of 98/5 in their 10 overs, after which Bangla Tigers were restricted to 98/6 in their 10 overs. The Match was tied, since Team Abu Dhabi finished at the third spot and the Bangla Tigers finished at fourth in the league stage, the Team Abu Dhabi was give the go ahead. Team Abu Dhabi clinched the third place in Abu Dhabi T10 League 2021-22.
Brief scores: Team Abu Dhabi 98/5 in 10 overs (Ingram 41*; Amir 1-9) tied with Delhi Bulls 98/6 in 10 overs (Smeed 25; Naveen 2-11). Player of the Match: Naveen-ul-Haq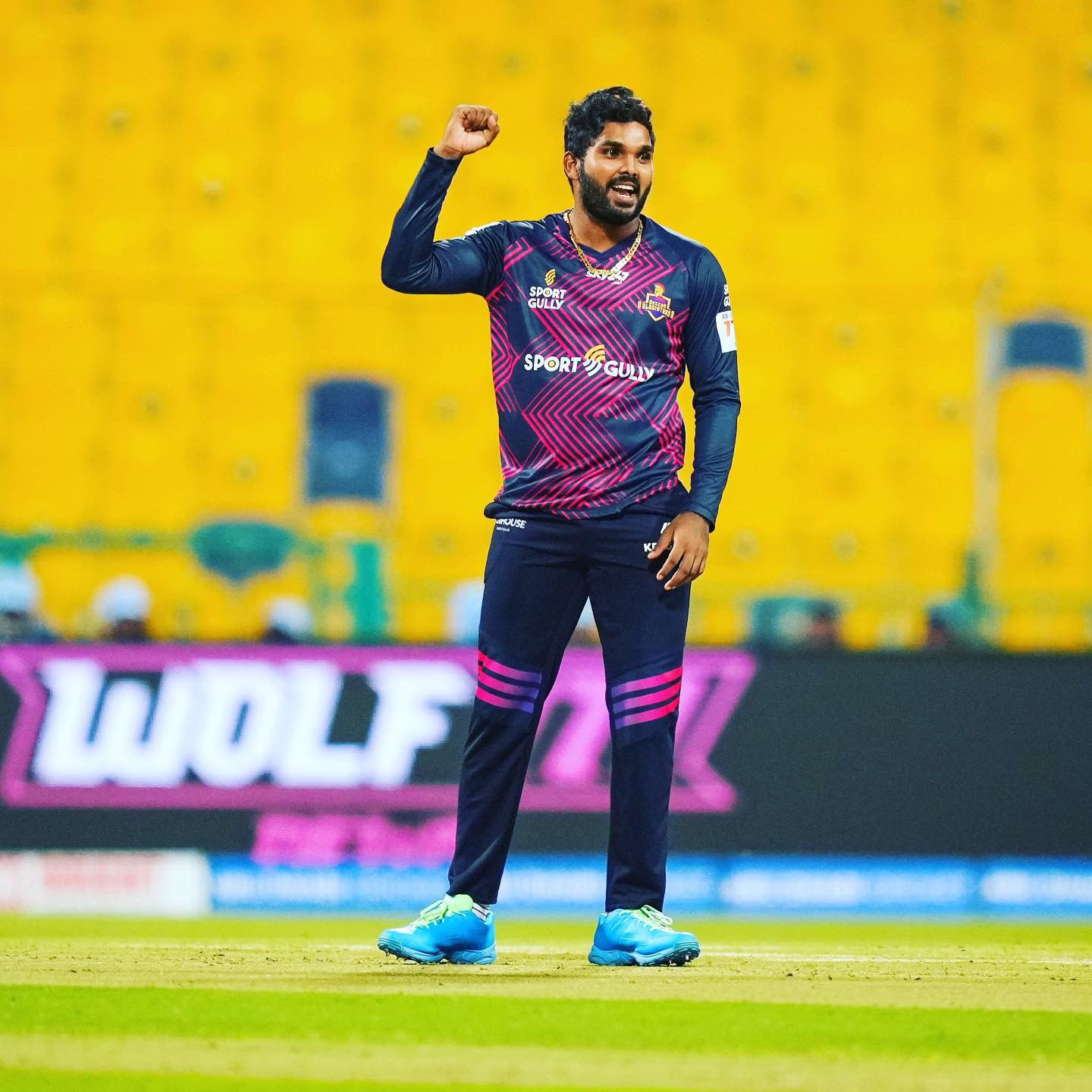 Most Runs : Abu Dhabi T10 League
| POS | PLAYER | MATCHES | INNS | RUNS | AVG | SR | 4S | 6S |
| --- | --- | --- | --- | --- | --- | --- | --- | --- |
| 1 | Hazratullah Zazai | 12 | 12 | 353 | 50.43 | 200.57 | 29 | 24 |
| 2 | Philip Salt | 12 | 12 | 344 | 31.27 | 240.56 | 28 | 29 |
| 3 | Rahmanullah Gurbaz | 13 | 13 | 343 | 28.58 | 214.38 | 25 | 30 |
| 4 | Liam Livingstone | 13 | 13 | 309 | 25.75 | 210.20 | 14 | 30 |
| 5 | Rovman Powell | 10 | 9 | 305 | 33.89 | 191.82 | 15 | 27 |
| 6 | Tom Kohler-Cadmore | 12 | 12 | 288 | 28.80 | 200.00 | 28 | 17 |
| 7 | Bhanuka Rajapaksa | 9 | 9 | 249 | 35.57 | 193.02 | 20 | 21 |
| 8 | Moeen Ali | 10 | 10 | 249 | 27.67 | 205.79 | 17 | 20 |
| 9 | Andre Russell | 12 | 12 | 247 | 41.17 | 211.11 | 25 | 17 |
| 10 | Paul Stirling | 12 | 12 | 213 | 17.75 | 219.59 | 20 | 18 |
Highest Scores : Abu Dhabi T10 League
| POS | BATSMEN | RUNS | BALLS | SR | VS | 4S | 6S |
| --- | --- | --- | --- | --- | --- | --- | --- |
| 1 | Tom Kohler-Cadmore | 96 | 39 | 246.15 | Bangla Tigers | 12 | 5 |
| 2 | Andre Russell | 90 | 32 | 281.25 | Delhi Bulls | 9 | 7 |
| 3 | Moeen Ali | 77 | 23 | 334.78 | Team Abu Dhabi | 3 | 9 |
| 4 | Rahmanullah Gurbaz | 70 | 32 | 218.75 | Northern Warriors | 6 | 5 |
| 5 | Rahmanullah Gurbaz | 69 | 29 | 237.93 | Team Abu Dhabi | 5 | 6 |
| 6 | Liam Livingstone | 68 | 23 | 295.65 | Northern Warriors | 2 | 8 |
| 7 | Hazratullah Zazai | 66 | 37 | 178.38 | Team Abu Dhabi | 5 | 4 |
| 8 | Kennar Lewis | 65 | 32 | 203.12 | Team Abu Dhabi | 4 | 6 |
| 9 | Bhanuka Rajapaksa | 64 | 31 | 206.45 | Delhi Bulls | 6 | 4 |
| 10 | Philip Salt | 63 | 20 | 315.00 | The Chennai Braves | 4 | 7 |
Most Fifties : Abu Dhabi T10 League
| POS | BATSMEN | MATCHES | INNS | RUNS | 90S | 50S | H.S |
| --- | --- | --- | --- | --- | --- | --- | --- |
| 1 | Hazratullah Zazai | 12 | 12 | 353 | – | 3 | 66 |
| 2 | Philip Salt | 12 | 12 | 344 | – | 3 | 63 |
| 3 | Rahmanullah Gurbaz | 13 | 13 | 343 | – | 3 | 70 |
| 4 | Tom Kohler-Cadmore | 12 | 12 | 288 | 1 | 3 | 96 |
| 5 | Bhanuka Rajapaksa | 9 | 9 | 249 | – | 3 | 64 |
| 6 | Liam Livingstone | 13 | 13 | 309 | – | 2 | 68 |
| 7 | Rovman Powell | 10 | 9 | 305 | – | 2 | 63 |
| 8 | Paul Stirling | 12 | 12 | 213 | – | 2 | 59 |
| 9 | Mohammad Shahzad | 7 | 7 | 159 | – | 2 | 54 |
| 10 | Moeen Ali | 10 | 10 | 249 | – | 1 | 77 |
Most Sixes : Abu Dhabi T10 League
| POS | BATSMEN | MATCHES | INNS | RUNS | 6S |
| --- | --- | --- | --- | --- | --- |
| 1 | Rahmanullah Gurbaz | 13 | 13 | 343 | 30 |
| 2 | Liam Livingstone | 13 | 13 | 309 | 30 |
| 3 | Philip Salt | 12 | 12 | 344 | 29 |
| 4 | Rovman Powell | 10 | 9 | 305 | 27 |
| 5 | Hazratullah Zazai | 12 | 12 | 353 | 24 |
| 6 | Bhanuka Rajapaksa | 9 | 9 | 249 | 21 |
| 7 | Moeen Ali | 10 | 10 | 249 | 20 |
| 8 | Paul Stirling | 12 | 12 | 213 | 18 |
| 9 | Tom Kohler-Cadmore | 12 | 12 | 288 | 17 |
| 10 | Andre Russell | 12 | 12 | 247 | 17 |
Most Fours : Abu Dhabi T10 League
| POS | BATSMEN | MATCHES | INNS | RUNS | 4S |
| --- | --- | --- | --- | --- | --- |
| 1 | Hazratullah Zazai | 12 | 12 | 353 | 29 |
| 2 | Philip Salt | 12 | 12 | 344 | 28 |
| 3 | Tom Kohler-Cadmore | 12 | 12 | 288 | 28 |
| 4 | Rahmanullah Gurbaz | 13 | 13 | 343 | 25 |
| 5 | Andre Russell | 12 | 12 | 247 | 25 |
| 6 | Angelo Perera | 10 | 8 | 187 | 23 |
| 7 | Tom Banton | 8 | 8 | 180 | 22 |
| 8 | Bhanuka Rajapaksa | 9 | 9 | 249 | 20 |
| 9 | Paul Stirling | 12 | 12 | 213 | 20 |
| 10 | Will Jacks | 12 | 11 | 179 | 20 |
Most Wickets : Abu Dhabi T10 League
| POS | PLAYER | MATCHES | OVERS | BALLS | WKTS | AVG | RUNS | 4-FERS | 5-FERS |
| --- | --- | --- | --- | --- | --- | --- | --- | --- | --- |
| 1 | Wanindu Hasaranga | 12 | 23.0 | 138 | 21 | 9.29 | 195 | 1 | 1 |
| 2 | Dominic Drakes | 12 | 21.0 | 126 | 19 | 10.26 | 195 | 2 | – |
| 3 | Marchant de Lange | 11 | 22.0 | 132 | 14 | 18.14 | 254 | – | 1 |
| 4 | Tymal Mills | 8 | 14.0 | 84 | 11 | 11.18 | 123 | – | – |
| 5 | James Faulkner | 10 | 19.0 | 114 | 11 | 16.91 | 186 | – | – |
| 6 | Adil Rashid | 12 | 16.3 | 99 | 11 | 15.55 | 171 | – | – |
| 7 | Liam Livingstone | 13 | 22.0 | 132 | 11 | 22.18 | 244 | – | – |
| 8 | Odean Smith | 12 | 16.3 | 99 | 11 | 17.73 | 195 | – | – |
| 9 | Naveen-ul-Haq | 9 | 18.0 | 108 | 10 | 21.10 | 211 | – | – |
| 10 | Benny Howell | 11 | 20.5 | 125 | 9 | 20.89 | 188 | – | – |
Most 5-fers : Abu Dhabi T10 League
| POS | BOWLER | MATCHES | OVERS | RUNS | WKTS | 4-FERS | 5-FERS |
| --- | --- | --- | --- | --- | --- | --- | --- |
| 1 | Wanindu Hasaranga | 12 | 23.0 | 195 | 21 | 1 | 1 |
| 2 | Marchant de Lange | 11 | 22.0 | 254 | 14 | – | 1 |
Best Economy : Abu Dhabi T10 League
| POS | BOWLER | MATCHES | OVERS | INNS | WKTS | ECO | AVG | SR |
| --- | --- | --- | --- | --- | --- | --- | --- | --- |
| 1 | Angelo Perera | 10 | 2.0 | 1 | 2 | 8.00 | 8.00 | 6.00 |
| 2 | Wanindu Hasaranga | 12 | 23.0 | 12 | 21 | 8.48 | 9.29 | 6.57 |
| 3 | Tom Hartley | 3 | 5.0 | 3 | 4 | 8.60 | 10.75 | 7.50 |
| 4 | Tymal Mills | 8 | 14.0 | 8 | 11 | 8.79 | 11.18 | 7.64 |
| 5 | Wahab Riaz | 12 | 22.0 | 12 | 8 | 8.86 | 24.38 | 16.50 |
| 6 | Paul Stirling | 12 | 1.0 | 1 | 1 | 9.00 | 9.00 | 6.00 |
| 7 | Akeal Hosein | 1 | 2.0 | 1 | 1 | 9.00 | 18.00 | 12.00 |
| 8 | Benny Howell | 11 | 20.5 | 11 | 9 | 9.03 | 20.89 | 13.89 |
| 9 | Fazalhaq Farooqi | 12 | 23.0 | 12 | 7 | 9.26 | 30.43 | 19.71 |
| 10 | Dominic Drakes | 12 | 21.0 | 11 | 19 | 9.29 | 10.26 | 6.63 |