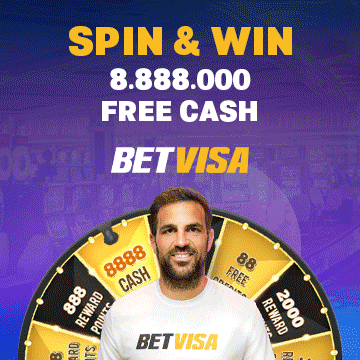 DPL( Divyang Premier League) is all set to continue its action this year pretty soon, continuing to entertain us after the super-successful previous season i.e. DPL-2021.
We have a special guest today on our platform, meet the revolutionary girl, who is trying to create a history with the lovable game of Cricket.
Warm Introduction– I'm Ghazal Khan, Co-Founder & CEO of Divyang Premier League (DPL) T-20, CEO of Divyang Cricket Control Board of India, Head of Indian Wheelchair Cricket, Secretary of International Affairs of International Cricket Council for the Physically Challenged and the Executive Member of International Council of Wheelchair Cricket.
Well could you just tell us about your journey?
I'm the daughter of 'Khooni, Katil & Jallad', you might be surprised by hearing such names of my father. But yes, it was the identity of my father Mr. Haroon Rasheed during his early cricket career. He was right arm medium pacer with a deadly bowling pace which used to confuse batman to play and made them injured, also he had a record of breaking more than 50 stumps during the matches. That's why he was named as 'Khooni, Katil & Jallad' by the batsmen of his time. But unfortunately, his cricket career ends because of an accident.
Why are your putting your time and day out to popularize the Disability Cricket. Yeah that's a great initiative but what are the bullet points for the same?
I have seen my father working for Disability Cricket since my childhood. He introduced proper Disability Cricket in India with same leather ball, bat, field and the rules which is applied to the normal cricket. Also, with only his struggle he introduced Disability Cricket in the neighboring countries like Sri Lanka, Pakistan, Bangladesh, Nepal, etc. He is also the founder of Wheelchair Cricket.
My father is my inspiration to work for Disability Cricket. During my schooling, I used to help him in drafting emails, letters, etc. so I had a good knowledge about disability cricket. In 2014 I joined my father's organization as a volunteer, now I'm serving as CEO in DCCBI. Inspite of being the daughter of the Founder and General Secretary, I struggled very hard, I faced so many failures, but I'm very proud of what I'm today.
Well! let's talk about DPL( Divyang Premier League), that's what we are here today for. Kindly throw some light on DPL
Divyang Premier League- DPL is the only franchise based, cricket league which is planned for the Disabled Cricketers of the world similarly IPL. During the lockdown when everything was locked in the homes, the news of IPL to be organized in UAE spread a happiness in India. As, Cricket is the mostly lovable game of India, Indian Cricket fans were humbly waiting for the IPL. We also get the messages from our Disabled cricketers about our planning of Disability Cricket. This was the moment when an idea to organize DPL in UAE comes in the mind of my father. He shared his idea with me and then we started to make a rough plan about DPL.
We started to work on it and find connections to make a team to execute the plan. Finally, we got a contract of 1.5 Cr for organizing DPL in UAE. But just before 10-15 days of the inauguration ceremony date, the sponsor refused to pay. It was a shock for all of us. Players were waiting to departure UAE, for their dream tournament. It is said that 'If you have a good aim, God helps you', and exactly the same was done with us. MPL, ACE Edusports and Kamal Haasan were been messiah for us. With their help we organized DPL T-20 season 1 successfully at Sharjah International Stadium, Sharjah, UAE in the month of April 2021.
Now, we are working for DPL T-20 season 2 again at Sharjah International Stadium, Sharjah, UAE. Season 1 was a little step, but season 2 has grown bigger with a wide project plan, in which physically challenged cricketers from all over the world are going to participate in 8 teams. As Disability Cricket has its own value, which not only entertains us but also inspires us to never give up. To work for the people with disabilities is such a great noble cause, which gives us satisfaction of doing something which is beneficial for inner peace. And Disability Cricket is something which is a complete mixture of Kindness, Inspiration, Motivation, Nobility & Cricket and as a result it entertains everyone in a different way in the whole world.
Blockbuster revolution- With DPL T-20, we aim to provide the Disability Cricketers the same dignity as the normal Cricketers. Recently, paralympians participated in Tokyo Olympics won the hearts of every Indians with their medals. According to the census of India 2001, there are 2,19,06,769 people with disabilities. We cannot ignore such a great number of people. They also have their aims, their passions, they also want to be a star, I don't find any differences in normal people and the people with disabilities. So, I planned to make DPL T-20 a revolutionary blockbuster for the people with disabilities with a target to make DPL T-20 loveable cricket league in India and the world like IPL. I know it's very challenging but I am very faithful of the success of DPL.
Click here to follow us on Facebook, and Instagram
'Heere ko chamka kar itihas nahin banta,
Mujhe mitti ke katron ko Kohinoor banana hai…'
Such a heart-touching initiative and the lines as well, anything you want to add from your end Ghazal?
We are not working for sympathy, we are working to give a platform to the rejected talent. I can see a bright vision of my Physically Challenged cricketers rocking on television advertisements, film directors making films on them, celebrity status of them, people taking autographs and clicking selfies with them. Today it is just a vision, very soon it is going to be real.
That was such a treat to hear from you on the aspects of developing the game for the Special People. Kudos to you!
Read the full story behind-scenes here : Divyang Special : Meet the girl whose Birth and Re-Birth on this very special day of 24th December, changed the life of Physically Challenged Cricketers in India