The last match of the three-match T20 series between India and New Zealand will be played at the Narendra Modi Stadium in Ahmedabad. Currently the series is tied at 1-1.
Team India has reached Ahmedabad from Lucknow. Players from India and New Zealand traveled together from Lucknow. During this, Yuzvendra Chahal got a new travel partner. However, this partner is not Dhanashree but a 'mystery girl'.
Actually, Indian team's star spinner Chahal keeps posting funny posts on social media. In this episode, while traveling to Ahmedabad, Chahal posted a story on Instagram.
In this story, he shared the picture of Mitchell Santner. However, through the app, Chahal changed Santner's face into a girl, Chahal grew Santner's hair using an app.
Chahal shared this picture on social media. After this, the fans started thinking that who is this woman. However, the fans also praised the beauty of Santner in the new look. Some fans even said that he is giving competition to Dhanashree.
Even before this, many times Chahal has been posting funny posts on social media. When the Indian team was going from the airport to Indore by bus during the ODI series, Chahal changed Kuldeep Yadav's face into a woman by applying a filter.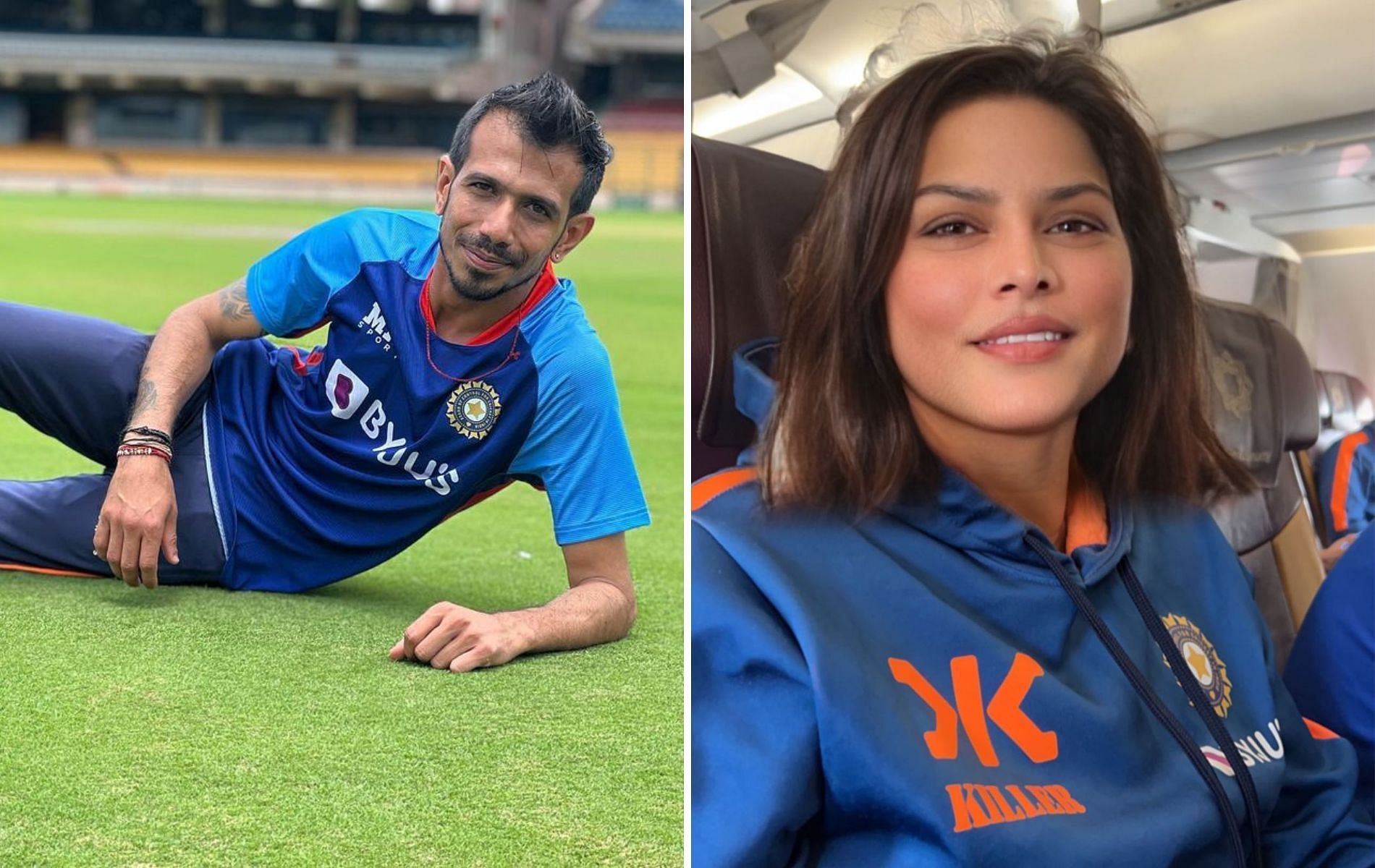 This photo was also shared by Chahal on social media and wrote in the caption – My new travel partner. This picture went viral.