The preparations for the first edition of the Women's Premier League are almost complete. This league is going to start from 4 March 2023. To make the first season grand, BCCI has started grand preparations.
Let us tell you that the first match of the tournament will be played between Gujarat Giants and Mumbai Indians at DY Patil Stadium in Mumbai.
Many Bollywood actresses will attend the ceremony –
Before this match, Grand Opening Ceremony will be organized at DY Patil Stadium itself. Bollywood flavor is also going to be felt in this ceremony. As per information, Bollywood actresses Kiara Advani and Kriti Sanon will perform. On the other hand, Shankar Mahadevan can also be seen performing in the ceremony.
This is how Shahid Afridi slammed Babar Azam
Let us tell you that Punjabi singer AP Dhillon will also perform on his song, Women's Premier League has shared this information with its official Twitter handle.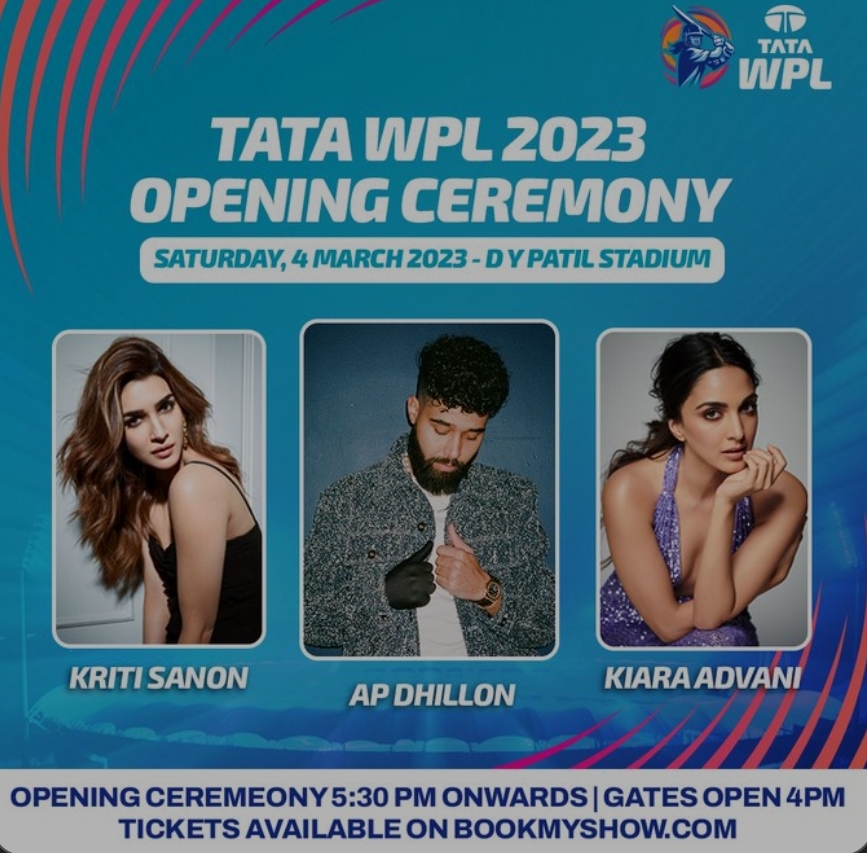 Five teams are participating in the league –
A total of five teams will participate in the first season of the Women's Premier League, which include the names of Gujarat Giants, Mumbai Indians, Royal Challengers Bangalore, Delhi Capitals, UP Warriors.
The league matches will be followed by eliminator matches in the tournament, the final match will be played on March 26 at the Brabourne Stadium in Mumbai.
---
और मज़ेदार ख़बर के लिए यहाँ हिन्दी में पढ़े
http://www.cricketkeedahindi.com