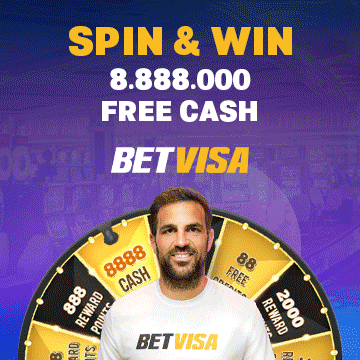 The Singapore batsman Tim David has been picked up by Royal Challengers Bangalore for the second leg of the IPL 2021. Tim David will became the first Singapore player to feature in the IPL.
Tim David is a six and half feet tall and he can not the ball easily around the park. Tim David has been part of Big Bash League and other domestic leagues around the world.
Lead Up for Tim David to get an IPL Deal?
25 year old team David has been picked up by Royal Challengers Bangalore for the second lead of IPL after redemption of IPL 2021 in place of Finn Allen. In the recent matches of Pakistan super league he scored 64 runs in just 36 deliveries turning the game on its head. In 14 T20 International games he has scored 558 runs average of 46 and healthy strike rate of 158. David has played 39 T20 innings and scored 1033 runs and strike rate of 155 with the average of 38. The Royal Challengers had clearly done their research.
Who is Tim David?
Kim David was born in Singapore in 1996 and his family was living there from 1990. Robert David the father of Tim David is an engineer by profession and moved to Singapore from Australia. Rod David has also played cricket for Singapore in 1997. When Tim David was 2 years old his family once again shifted back to Australia and his childhood was spent on that continent.
Tim David first hold the bat at the age of 8 and at 19 he started to play a the North East Premier League in England. He scored 963 runs at an average of 53 and became the leading run scorer of the Year. In the same year he also played under 19 cricket for Western Australia but did not did well. In the under 23 circuit in 2018 he scored 411 runs in just 5 games at an average of 45 and he was picked up by Perth scorchers in BBL.
Tim David was eligible to play for Singapore as he was the citizen of the country and dangerous forced into to return to his birthplace.  After playing Poppers causes in this 2018 season and having a Rookie contract with Western Australia he decided to continue is cricket in Australia. But western australia delisted him in 2019 and then he did not get any contract in the BBL so he decided to return to Singapore.
Tim David started his International Career with the World T20 qualifier in 2019. Hindi season of The Big Bash League team David has scored 2792 runs at the strike rate of 153 in 14 innings for the Hobart Hurricanes franchise. The healthy performances has opened the door for him to feature in the toughest League in the world.
IPL on Instagram? Yes Follow Us Here
Tim David to represent Australia in future?
"Of course, I have the ambition to play for Australia. If that opportunity comes up, then I would love to take that. But, at the moment, I am happy playing for Singapore. There are some very important tournaments coming up and it's been an important part of my development so far, and I am looking forward to being a part of it going forward.'
Get Instant IPL Updates On Our YouTube Channel Here
"At the moment, most of my opportunities are in Twenty20, and I am enjoying myself and having a great time here – the PSL is my first overseas franchise opportunity, but I am open to everything and if stuff like that comes up, then I would love to have a crack at it", Tim David in an interview with ESPNcricinfo.
Tim David has proved himself as a hard hitting middle order batsman against the spin bowling. The shifting of the IPL from India to UAE where conditions are favorable for the spinners, so Tim David can be an asset for Royal Challengers Bangalore.
"He doesn't have a great career but he is young and looked ambitious. We saw his Big Bash videos and made up our mind. Normally we tap our contacts around the world asking about players before picking them, but in Tim's case, we went with our instincts", Lahore Qualandar team manager.
Also Read : What has gone wrong with Australian Cricket?