Today, we'll look at top-5 Most classical batters in International cricket currently.
Cheteshwar Pujara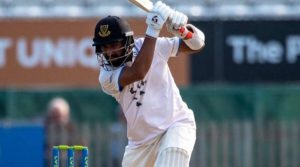 Cheteshwar Pujara is regarded as the test specialist for India. His technique has fetched him so many runs in India and in overseas conditions. He is one of the most classical batter currently.  His low stance helps him to play late and adjust according to the ball. He is also regarded as Rahul Dravid's replacement in test cricket . He has saved so many games for India.
Babar Azam

Pakistan's captain and batter , Babar Azam has a superb technique . His balance is so good . His classical shots are eye pleasing. He has been successful even in the difficult English conditions. He is currently looking unstoppable.  Babar Azam alongwith Rizwan has been phenomenal across all formats.
Joe Root
Former English skipper, Joe Root had a tremendous season last year. He has always put a price tag on his wicket. He is a classical batter despite being an Englishman. He has high stance which is helpful in scoring runs in England and Australian conditions. He has put on pile of runs in test cricket.
Kane Williamson 
Kane Williamson,  the dependable man for the Kiwis. He has always stood up whenever his team was put  in trouble. His classical batting has always been mesmerizing for the viewers. He has scored runs in almost all the test playing countries. His balance is the key in his batting.
Virat Kohli
Virat Kohli is the best batter in this generation.  He has taken the batting to the next level. His classical batting has made him a difficult batter to get out. He has scored runs everywhere and u  difficult conditions.  He has been the go- to man for team India. He has scored 71 centuries in his carrer so far and many more to come.