We have always termed cricket as a gentleman's game as along with the skill and tactical knowledge it also requires calmness to absorb the pressure and give your best no matter how many odds are stacked against you.
We have witnessed players who remain calm and cool-minded in situations where the match is stuck for their side and eventually they end up winning it with individual brilliance or tactics. So let us have a look at some of the calmest and cool-minded cricketers.
Subscribe To Our Official YouTube
Top 5 calmest and cool-minded cricketers
5. Hashim Amla(South Africa)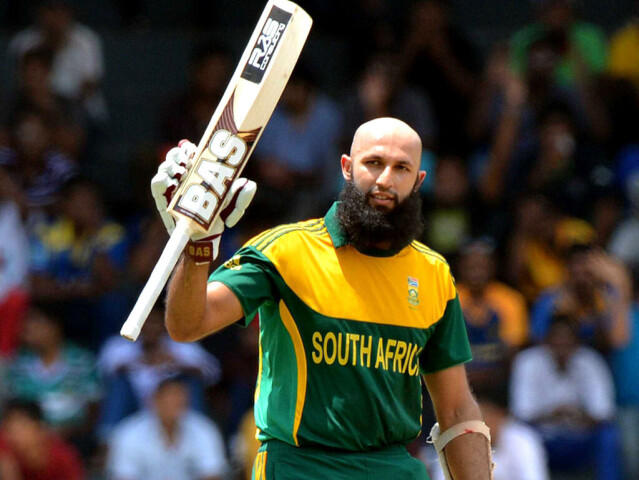 The monk on the field, Hashim Amla is among the most underrated cricketers of his time. Nothing could upset the south African opening batter, whether it was a few bad words directed at him or the use of Bodyline tactics. Amla always stood his ground and played to the best of his abilities making him one of the calmest and cool-minded cricketers.
4. Eoin Morgan (England)
The 2019 world cup-winning English skipper, Eoin Morgan faced a lot of criticism after the 2015 World Cup campaign, world cup in which England couldn't reach the top 8. With his dedication and calmness even after facing a lot of criticism due to his individual and team poor performance at times, Eoin Morgan has never seen being frustrated or angry on and off the pitch making him one of the calm and cool-minded cricketers from England.
3. AB De Villiers (South Africa)
A batter of spectacular self-confidence and enterprise, as well as the skills and the temperament required to back up his creative purpose. A leader as well as a good fielder along with an acrobatic wicketkeeper, AB De Villiers when is on the pitch, always showed why he is one of the calmest and cool-minded cricketers along with a destructive batting style.
2. Kane Williamson(New Zealand)
Kane Williamson is one of the calmest and cool-minded cricketers who ever stepped on the pitch, we have seen this guy smiling after losing the World cup 2019 final in a controversial manner. Kane Williamson has always been the one leading calmly from the back and always smiling at the opposition even in heated moments.
1. MS Dhoni (India)
The Indian finisher and wicketkeeper MS Dhoni tops the list due to his cool mentality. Dhonie is one of the calmest and cool-minded cricketers who ever played cricket, though at times during pressure situations there are loads of thinking going at the back of his mind even then he absorbs the pressure, maintains his cool, and always comes up with a plan to change the course of the match.
Why FIFA World Cup 2022 Qatar is the best World Cup edition till now?