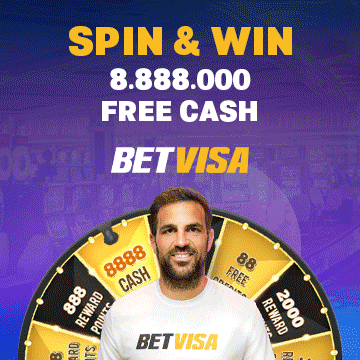 How it started?
Journey of "Cricketkeeda" : The journey for the love of Cricket started back in 2003, when the ICC World Cup 2003 was on and everyone was so excited. A nine-year old me felt in love with the game and after that hardly missed watching any game be it anywhere across the globe. Though I got scolded a lot (laughing) but no one can separate you from a thing that is close to your heart and emotions.
Career and Passion both? How it can be done simultaneously?
The Early Phase
Lucknow is a city of good seasons and joy. Back in early 2000s, every 'gully' had a good playing XI(laughing). Although being upper average in studies was  good thing that kept my parents quite satisfied however, becoming a Cricketer was too-much to ask for with respect to the parental permissions.
Few good marks in my 8th Standard paved the way for my admission to the Cricket Academy, where I observed that how different is a 'Gully-Cricket' to 'Professional Cricket'. I started playing the game on professional level, played for few local clubs namely Gulmohar Cricket Academy and Nawabs Cricket Academy in order to be a cricketer. The journey to become a cricketer was on a smoot flow until my summer vacation ended and the Half-Yearly Exams Scheme were announced. The pressure for studies was way too-high and I decided that it won't be very much possible to continue these regular practice sessions.
In the end, I used to do practice alone at my home or probably with my brother with the hard plastic ball on short-pitch so that I can play few professional matches for my clubs. That worked and I played some district level tournaments. But it was very much clear i my mind that I am playing for the sake of my love and passion and not for the professional purpose.
The Quite-Middle Phase
Back in 2012, I completed my school education and now I just used to watch Cricket but becoming a Cricketer was completely out of my mind. I took admission as a B.Tech student in a reputed Engineering College in Lucknow.
The Late Phase
Back in 2016, Engineering was done, joined a company but thought myself for giving the one last chance to get associated with Cricket. I was looking to pursue a career in Cricket Writing and Analysis, I found that everyone was looking for an experienced candidate and didn't have any such experience, then in order to create some experience for myself I decide to create my own page and started writing blogs on WordPress but that was not worthy enough for me to get a full-time job as a Cricket Writer or Journalist.
On 9th April 2016, I created a Facebook page named Cricketkeeda (now Cricketkeeda India). It went well and got many appreciations for my blog posts and opnions on the page, so also started my YouTube channel that was a major hit and Cricketkeeda India now has more than 25,000+ active subscribers. This response gave me the boost to develop our own Website domain (www.cricketkeeda.in), which has around 30,000+ visitors monthly. Later on with the growing culture of Instagram we created our Instagram Handle which currently has 23k+ Active Followers. Also Now, been working as a Software Engineer in a German based MNC Nagarro. Prior to that worked with Wipro and HCL.
Apart from this I got appreciation from many International Cricketers around the world and also hosted their interviews on my Instagram LIVEs. Currently, Cricketkeeda India is known to many and is increasing on a high note. People just love the analytics I share on my YouTube Channel. On the website I daily try to publish the most unique articles on Cricket and that's maybe the reason for this overwhelming response till now. Looking forward to developing the most unique app for Cricket overs in the coming time(may be an year). Cricketkeeda India has a huge support from former International Cricketers as they keep guiding their wealthy experience in terms of Cricket they had played across the Globe. Cricketkeeda LIVE have been a huge hit till now started last year in Lockdown where the LIVE was hosted with as many as more than 25 International Cricketers and Cricket Administrators.
List of Cricketers Interview I had hosted on my Instagram LIVE with their YouTube Links
– Sreesanth (https://youtu.be/RSdXNgrdKVE)
– Kirti Azad (https://youtu.be/Oc-MeE19M_o)
– Deep Dasgupta (https://youtu.be/egX77CmH7LI)
– Nathan Hauritz (https://youtu.be/Pje10oq5WN0)
– Karn Sharma (https://youtu.be/xfJf-V33JO4)
– Dave Cameron(https://youtu.be/SWXViSO5cWA)
– Roland Butcher(https://youtu.be/jjIg7N-_mH8)
-Kobus Olivier(https://youtu.be/Q06X539C44c)
-Pavel Florin(https://youtu.be/t7C7DsOzMz4)
-Smit Patel(https://youtu.be/_6YcnnUinNA)
-Parvinder Singh(https://youtu.be/75_REczFKsc)
-Ajay Kumar Reddy[Indian Blind Team Captain]( https://youtu.be/gq3YjufSCy8)
-Siddharth Trivedi(https://youtu.be/9E4l3Phd3Jg)
-Simon Willis(https://youtu.be/EBqD0QezMyA)
Doing analysis on the hot topics of Cricket is something what I live the most on my Channel and I do give my point of opinions.
How good Cricketkeeda is in Cricket Analysis?
Well Cricket Analysis is something that comes natural to me and I had been closely watching Cricket so with that my understanding for the game is on different level.
I am attaching few links of my Videos Here :
How to Beat Mumbai Indians?
How India can win ICC Tournaments after the failure of ICC WTC Final

What's wrong with Sri Lankan Cricket? 
The list is long you can visit our YouTube Channel for all such stuff.
Well to get in touch me you click on the following links -:
Facebook : https://www.facebook.com/devansha3
Instagram : instagram.com/devanshawasthi
Also Read : 5 Most Shocking Decisions Ever Made In The History Of Cricket