In the lead-up to the highly anticipated ICC World Cup 2023 finals between India and Australia at the Narendra Modi Stadium in Ahmedabad on November 19, Indian captain Rohit Sharma exuded confidence during the pre-match conference.
Despite a momentary disruption caused by a ringing phone meant for recording, Rohit Sharma maintained his composure, responding in his signature style.
Addressing questions from journalists, Sharma highlighted the resilience and experience within the Indian squad, emphasizing their ability to handle high-pressure situations. "We have two players from 2011 who have been part of the World Cup final. We know how to handle pressure. We want to continue the way we have played so far," asserted Rohit, underlining the importance of current player form in a tournament of this magnitude.
Providing insights into his mindset and a shift in batting approach, Rohit revealed his pre-tournament plans to play a certain style of cricket. "Before the start of the World Cup, I had plans to play such kind of cricket. I wanted to express myself with a little freedom," he shared. Rohit acknowledged the adaptability of senior players, citing the England game where he consciously changed his approach. "I believe in going there and keeping it easy and calm," he added.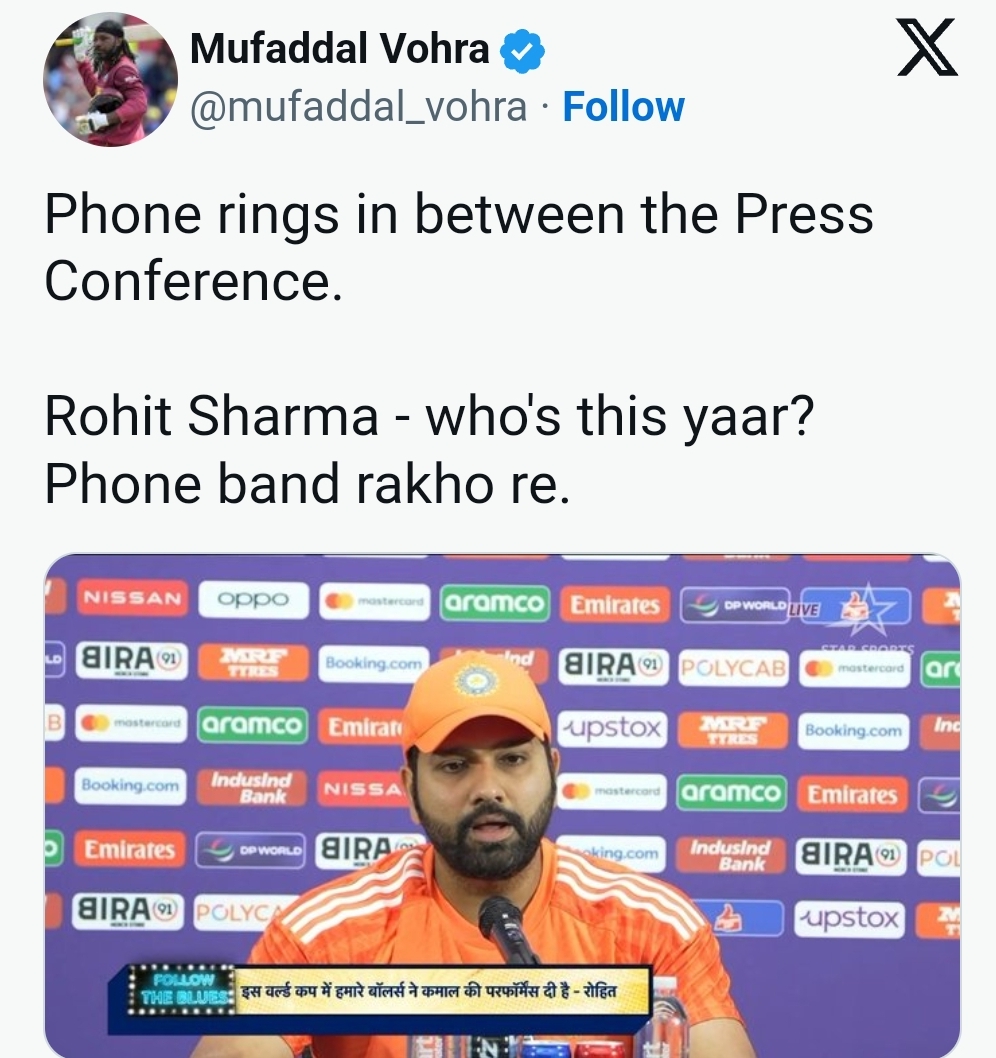 Sharma emphasized the collective effort within the team, stating, "It will be nice to do as we have worked hard for it. I don't want to get excited and have too much pressure on it. It is not just me but also players in the changing room." His words reflected a balanced approach and confidence in the team's preparation for the crucial final showdown.