Former Indian cricketer Harbhajan Singh recently took to social media to introduce his newest companion, an enchanting brown-colored mare named Karina.
The 43-year-old sports icon shared heartwarming pictures on Instagram, showcasing the delightful moments spent with his equine friend.
In the snapshots, Harbhajan donned a casual yet stylish look, wearing a black T-shirt paired with camouflage-shade pants, matching shoes, and a cap. His radiant smile reflected the joy he felt in the company of his new pet. The caption accompanying the Instagram post read: "Hey guys, meet my most beautiful friend Karina."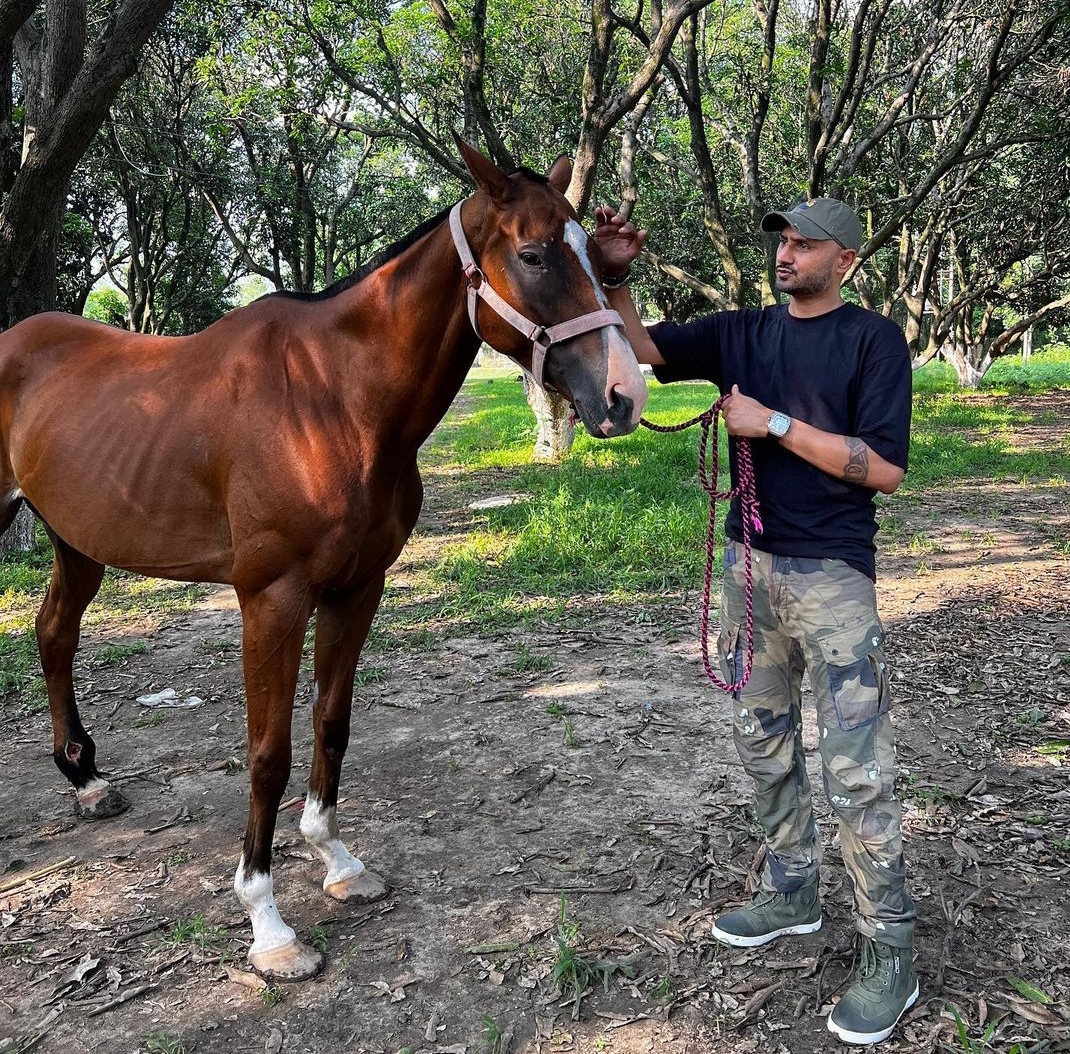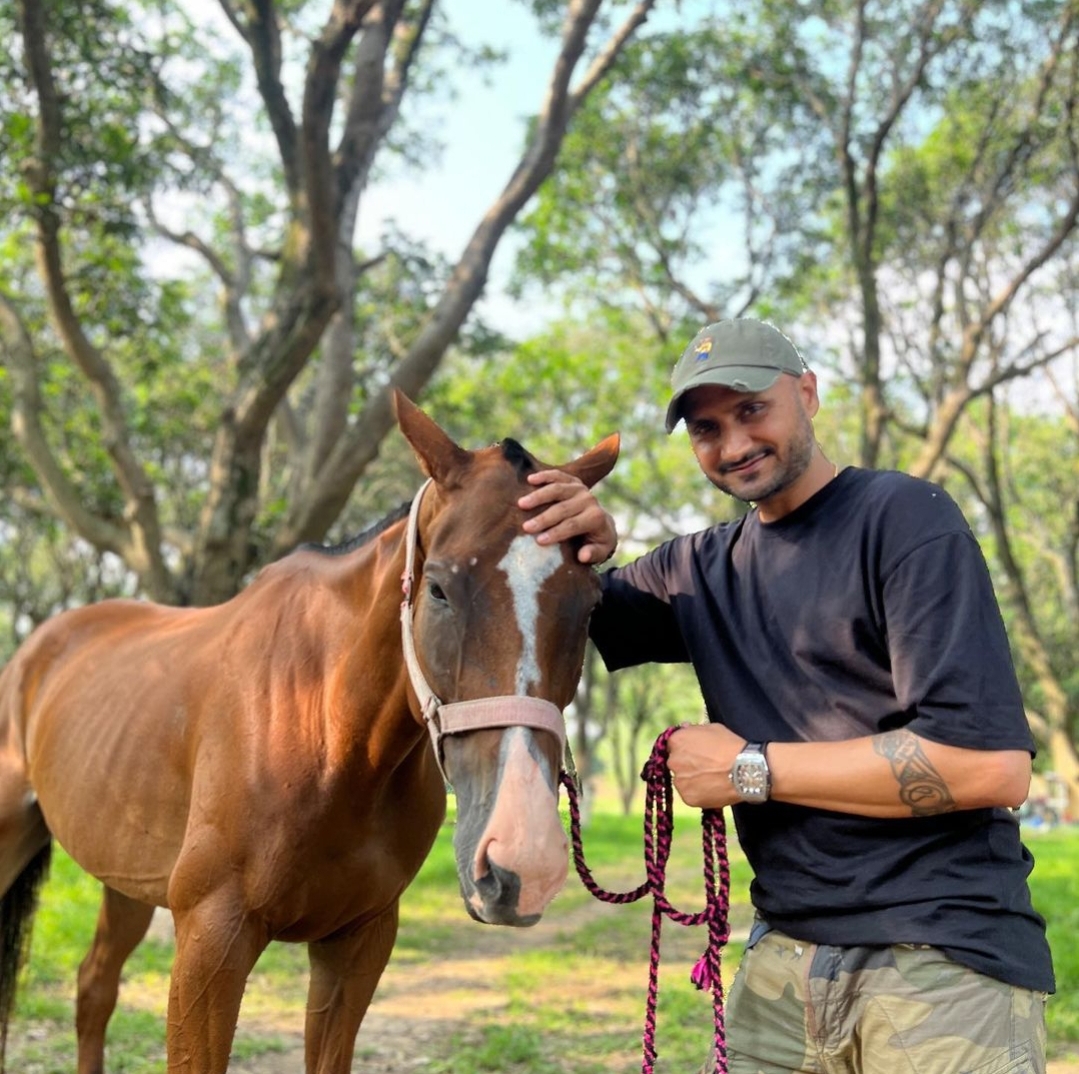 With this heartwarming addition to his life, Harbhajan Singh joins the league of his former Chennai Super Kings (CSK) and Indian cricket teammates Ravindra Jadeja and MS Dhoni, who also have a penchant for equestrian companionship.
Following his retirement from international cricket in December 2021, Harbhajan has devoted his time to building cherished memories with his family. Throughout his illustrious cricket career, the off-spinner represented India in 103 Tests, 236 ODIs, and 28 T20Is, exhibiting remarkable skills that led him to claim 417, 269, and 25 wickets, respectively.
His total tally of 707 wickets across formats places him third on India's all-time highest wicket-takers' list, trailing only Ravichandran Ashwin (709) and the legendary Anil Kumble (953).
As a vital cog in the Indian cricket machinery, Harbhajan played a pivotal role in India's victorious campaigns at the 2007 T20I World Cup and the 2011 ODI World Cup. His stellar performances and unyielding dedication to the sport have earned him a special place in the hearts of cricket enthusiasts worldwide.
ALSO READ: Virat Kohli's accepting bracelet from young fan leaves her father emotional: VIDEO
Not only did Harbhajan's brilliance shine on the international stage, but he also made a significant impact in the Indian Premier League (IPL). Over the course of 163 games, the Punjab-born cricketer amassed an impressive tally of 150 wickets at an economy rate of 7.08, leaving a lasting legacy in the world's most celebrated T20 league.
As the cricketing world bids farewell to one of its most iconic spinners, Harbhajan Singh embarks on a new chapter in his life with his beloved mare Karina by his side. Their endearing bond serves as a testament to the unwavering love and companionship that animals bring into our lives, reminding us of the beauty in simple yet profound connections.