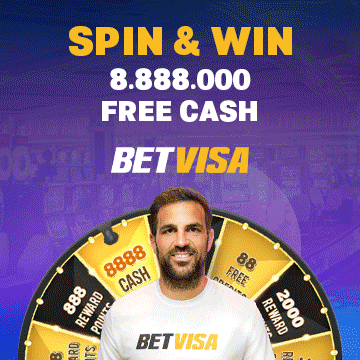 Zimbabwe defeated Pakistan on the last ball in a Super-12 Group-2 match of the T20 World Cup played in Perth on Thursday, 27 October.
Zimbabwe won this match by 1 run. After the match ended, Zimbabwe's President Emmerson Mnangagwa made a tweet that once again brought the 'Mr Bean' affair into the limelight.
It is worth noting that this time Pakistan's Prime Minister Shahbaz Sharif has also given his reaction on this matter. In fact, after the match ended, Zimbabwean President Emmerson Mnangagwa congratulated the Zimbabwe team by tweeting.
Emerson Mnangagwa wrote, 'What a wonderful victory for Zimbabwe. Congratulations to Chevrons for this. Next time, sending the real Mr. Bean…' In this tweet President Emmerson Mnangagwa tagged the Zimbabwe vs Pakistan match.
Shehbaz Sharif also reacted –
Shahbaz Sharif also responded by replying to this tweet. He said that "we do not have the real Mr Bean, but the spirit of the game is definitely there. We Pakistani team are experts in making a comeback." Along with this, Sharif also congratulated the President of Zimbabwe on the victory of his team.
Shehbaz Sharif wrote in the reply, 'We do not have the real Mr Bean, but we do have true sportsmanship. We Pakistanis have an interesting habit that we return. Congratulations Mr President your team has shown a great game today.'
Let's tell you what is the 'Mr Bean' controversy –
Let us tell you that Pakistan had started the Mr Bean controversy. The controversy started in the year 2016, when Pakistan sent an actor as a fake Mr. Bean to the International Conference Center in Harare, the capital of Zimbabwe. Fake Mr. Bean went to Zimbabwe and not only acted fake, but also took money from people. Since then the people of Zimbabwe are angry with Pakistan.
It is worth nothing that whenever there is a Pakistan vs Zimbabwe match, then this Mr Bean controversy comes to the fore. The fans of both the teams keep trolling each other regarding this matter.
Before the match against Zimbabwe, the Pakistan Cricket Board had shared some pictures. Commenting on this post, a Zimbabwean person said, 'You once sent a fake Pakistani Mr. Bean, for which we will never forgive you.'
It is noteworthy that Zimbabwe defeated Pakistan by one run in the group match and after this victory, this team's spirits are in seventh heaven. Zimbabwe made it to the Super-12 through qualifying matches and by defeating Pakistan, this team proved that this team can make a difference in this World Cup.