Japan scored twice early in the early minutes of the second half to come up from behind and defeated Spain and then advance to the round of 16 of the World Cup.
Subscribe To Our Official YouTube
What happened in Japan vs Spain?
Alvaro Morata scored the first goal for the Spanish in the 11th minute at the Al Khalifa International Stadium, but the Asian side which already defeated Germany by 2-1 chose to fight with all spirit after halftime. The Spanish striker jumped high to head a cross in the back of the net, scoring his 3rd goal in the FIFA World Cup.
Ritsu Doan equalized in the 48th minute with a left-footed shot from outside the box just minutes after coming on as a substitute at halftime and Ao Tanaka scored the 2nd goal from close range after 3 minutes. It took about 2 minutes for the officials to confirm the ball had not gone out of bounds before the goal.
Germany helped Spain to go through with their 4-2 win over Costa Rica but Surprisingly Japanese side topped the group and Spain got into 2nd position.
It was a dramatic end to the group with a qualification within sight for all four teams in the final stretch of both games. In the second half, Costa Rica took the lead against mighty Germany – a result that would have eliminated Spain from the group stage only, who were losing to Japan. But Germany quickly equalized and retake the lead.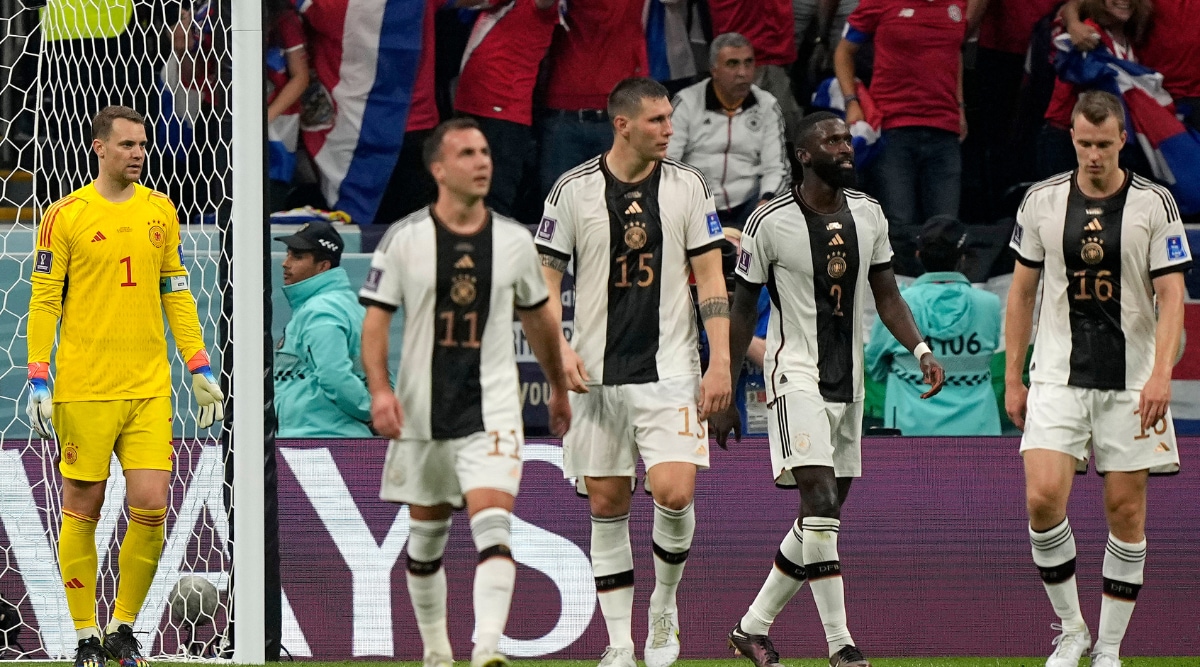 With the clock ticking down, the Asian side was safely winning their game until Germany made it 4-2 against Costa Rica. A late Spanish goal could have sent the Japanese from first to third place in the group but the Samurai Blue managed to hold on to the Spanish attacks up to the limit.
By the end of the game, Spain had 82 percent possession, completing 1,058 passes compared to Japan's 228, and still due to more clinicalness Japanese side won their game, and Japan's coach Hajime Moriyasu's substitutions in the second half, including bringing on Doan, proved decisive, yet again.