The batting options in the Indian world cup squad and the forms of their top batters have been a point of concern especially in the knockout games of the ICC tournament since ICC Champions Trophy 2017. The collapsing of the Indian batting top order in Champions trophy in 2017, ICC 50 over world cup in 2019 and ICC T20 2021 world cup.
Subscribe to our official youtube
Let us have a look at the batters in the Indian world cup squad relying on the world cup especially the top-order-
1.Rohit Sharma (C) (R)
2.Shubman Gill (R)
3. Virat Kohli (R)
4. Shreyas Iyer (R)
5. KL Rahul (R)
6. SuryaKumar Yadav (R)
7. Ishan Kishan (L)
We are not including the all-rounders like Hardik Pandya, Axar Patel, Jadeja and Shardul Thakur.
Now, there is only 1 left-handed batter present in the line-up who is Ishan Kishan and even on his place there are chances of KL Rahul playing even when he was medically unfit and has been out of Indian squad for a long time.
A fast left arm bowler bowling inswingers to our right-handed batters caused a lot of problems back in the past and we have seen score lines like 5-3 in last world cup edition and still no solution to the problem is there.
the lack of a counter attacking batter in the Indian world cup squad like Shikhar Dhawan who was not in a bad form, he was in decent enough good form but was not given enough chances even though India lacked a left-handed and a counter attacking batter. Shikhar Dhawan is a type of player who could put the pressure back on the bowler and can break any bowler's rhythm with his stroke play which Sehwag used to do for India 2011 world cup smashing bowlers from the very first over.
The proactive approach of the top order batters in the Indian world cup squad has been backfiring on them as bowlers' ability to keep aiming for wickets aggressively has put India under pressure. Even selection of Suryakumar Yadav is a bit of concern but he can provide the finishing ability if India need to score around 120 runs in the last 15 overs, then Suryakumar Yadav is the guy to do the job but still he has not proved much in 50 over cricket.
This Indian world cup squad is full of superstars but giving the same vibes as of 2007 Indian squad having various players in the squad who can open but unsure about the perfect no.4 batter. Giving KL Rahul chance over in form Ishan Kishan have high chances to be backfired and collapse of the batting line-up as the only left-handed batter who is in his top form in the Indian world cup squad will also be on the bench.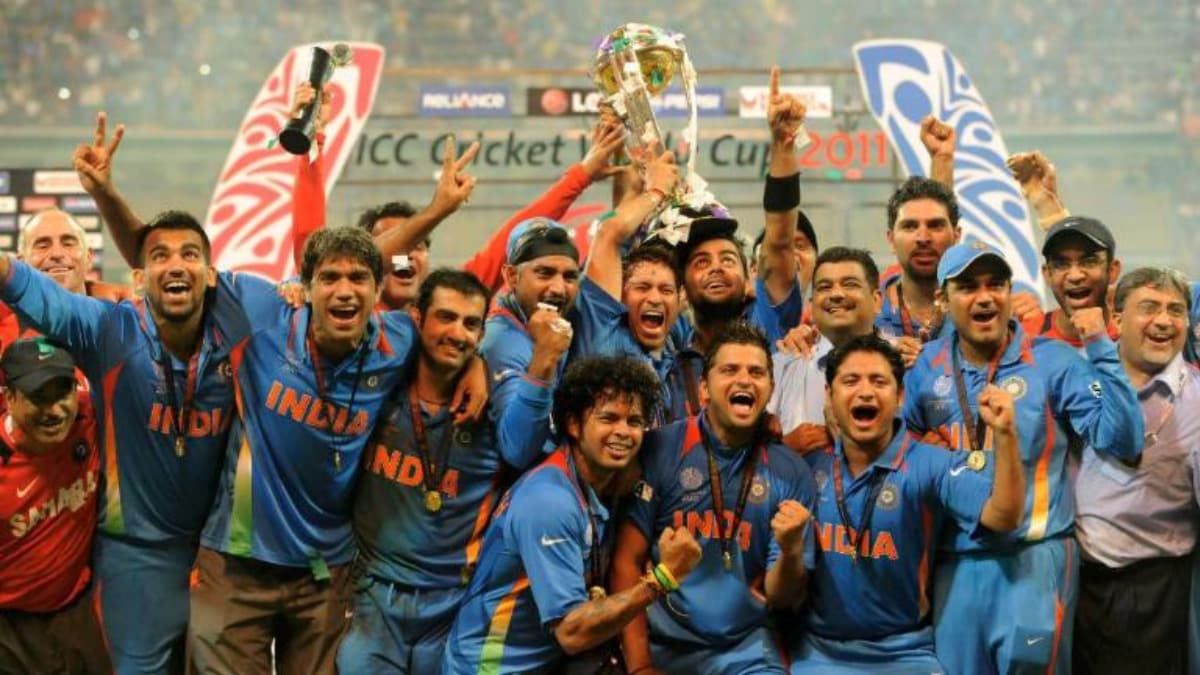 Even if we look at all-rounders either Jadeja or Axar will be in the starting 11 so India have overall only 2 left-handed options and if we look back at 2011 world India used to have Gautam Gambhir, Yuvraj Singh, Suresh Raina as 3 left-handed batter options offering variety in the team. Making into the semis will be easiest thing for India as there are only 4-5 teams who are on their top form.
Teams like Sri Lanka, South Africa and even New Zealand have not done well in the recent games. So, at our own home conditions, the batting line-up must step up and should play a major role in our victories and this Indian world cup squad should be at their level best.