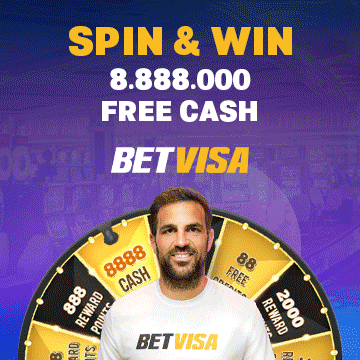 When the batting second the team is bowled out for more than a difference of 200 runs than the batting first team, the batting first team's captain has the authority to apply to follow on on the batting second team in test cricket. Cricket fans have experienced various matches in the test format when the outcomes have exceeded their expectations, such as the Indian cricket team winning the test match against Australia in 2001 despite playing follow-on in the second inning.
It's worth noting that there have only been four instances in which a team has won a test match while playing follow-on.
1. England Vs Australia in 1894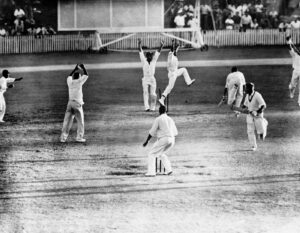 In 1894, it happened for the first time when a team won the test match even after playing follow-on in the second inning. When England visited Australia for a 5 test matches series in 1894, England and Australia faced each other for the 1st test match  at Sydney, where Australia added a big total of 586 runs on the scoreboard.When England came out to bat then they could make  325 runs and were forced by  to play follow on.
In the second inning, England made a strong comeback and added 437 runs and thus giving the target of 177 runs to Australia.But Australia, who looked batter in the first inning could not handle the bowlers of England and bowled out at 166 runs. Thus, England won the match by 10 runs even after playing follow-on.
2. England Vs Australia in 1981
In 1981, when Australia went to England for a 6 test matches series, Australia and England stood against each other in the 3rd test match at Leeds . Australia decided to bat first after winning the toss, and put on 401 runs for 9 wickets, and declared their innings. John Dyson from Australia struck a century in the first inning of Australia. When England came out to bat second, their batters could not stay longer and bowled out at 174 runs only, in which Ian Botham made 50 runs.
The Australian skipper forced England to play follow-on and they added 356 runs in the 2nd inning. Ian Botham of England added crucial 149 runs that helped them to reach that level. Australia got the target of 130 runs which was not so big but England's bowlers, especially, Bob Willis performed incredibly and took 8 wickets. Australia's innings were demolished at the score of 111 in which their 4 wickets were sent out without making any run. In this way, England won the match by 18 runs, and Ian Botham was named Man of the Match in that match.
3. India Vs Australia in 2001
In 2001, when Australia came to India in order to play 3 test matche bilateral series, India and Australia were all set to face each other in the 2nd test at Kolkata . While batting first, Australia started well with 100+ runs for the 1st wicket partnership and added 445 runs on the scoreboard.
In reply, the Indian batters could not perform well and bowled out at 171 runs only, only VVS Laxman could make 59 runs and no other batsmen could stay longer on the pitch. Thus, Australia forced India to play follow-on in the second innings, and then India's batter gave a strong reply by adding 657 runs in the 2nd inning.
VVS Laxman and Rahul Dravid performed incredibly and added 336 runs in a pair for the 5th wicket in which Laxman added 281 and Dravid contributed 180 runs. Australia got the target of 384 runs but they could not face Indian bowlers, especially, Harbhajan Singh and Sachin Tendulkar who took 6 and 3 wickets respectively.
Thus, Australia was bowled out at 212 and India won the match by 171 runs after playing follow-on. VVS Laxman was named Man of the Match for his match-winning performance with the bat.
4. New Zealand vs England in 2023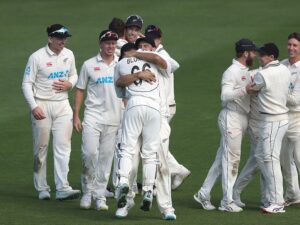 In a two match test series, the hosts New Zealand were trailing by 0-1. In the second match at Wellington, New Zealand won the toss and elected to bowled first. England put on  a huge score of 435 at the loss of 8 wickets. Harry Brooks and Joe Root scoring 186 and 153* runs respectively. In reply , New Zealand were bowled out for 209. Only Tim Southee managed to score quickfire 79 runs.
England enforced follow-on  New Zealand.  But Kane Williamson came at the rescue and scored 132 runs. While Latham,Conway,Mitchell and Bundell scored a fifty each. New Zealand scored 483 runs and gave the target of 258 runs. In response ,England fell short by just one run. New Zealand became only the fourth team in the history to win a test match after playing a follow-on.