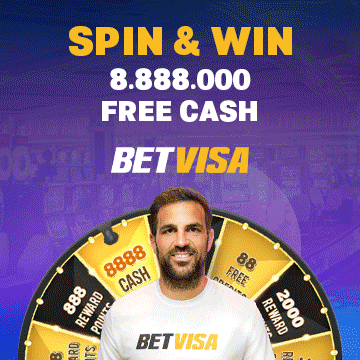 The T20 WC schedule for the group stage which starts in the month of October is out! India will start their 2022 T20 World Cup campaign against arch-rivals Pakistan at the iconic MCG on 23rd of October, 2022. India and Pakistan last played a World Cup match in Australia in the 2015 edition at the Adelaide Oval.
As per the schedule for the 2022 T20 World Cup released by ICC Round 1 qualifiers begin with a Sri Lanka-Namibia game on October 16. The ICC T20 2022 WC event will kick off with the defending champions and the hosts Australia taking on rivals New Zealand on October 22, 2022.
The eighth edition of the global T20 World Cup tournament will begin from October 16, 2022, and will be played across seven venues of Australia- Adelaide, Brisbane, Geelong, Hobart, Melbourne, Perth and Sydney, with the final scheduled for November 13, 2022, at the MCG.
According to the fixture released by the International Cricket Council (ICC), the Rohit Sharma-led side is set to face the runner-up of Group A and South Africa on October 27 and October 30 respectively. Its last league games will be against Bangladesh on November 2 and the winner of Group B on November 6.
Australia lights up with the ICC Men's @T20WorldCup fixture announcement🎆 pic.twitter.com/4YAMEDrvS5

— ICC (@ICC) January 21, 2022
Group 1: Australia, Afghanistan, England, New Zealand, A1, B2
Group 2: Bangladesh, India, Pakistan, South Africa, B1, A2
ICC Men's T20 World Cup 2022 Full Schedule
Round 1 qualifiers
Oct. 16 — Sri Lanka vs Namibia – 9:30am – Kardinia Park, Geelong
Oct. 16 – Q2 vs Q3 – 1:30pm – Kardinia Park, Geelong
Oct. 17 — West Indies vs Scotland – 9:30am – Bellerive Oval, Hobart
Oct. 17 — Q1 vs Q4 – 1:30pm – Bellerive Oval, Hobart
Oct. 18 — Namibia vs Q3 – 9:30am – Kardinia Park, Geelong
Oct. 18 — Sri Lanka vs Q2 – 1:30pm – Kardinia Park, Geelong
Oct. 19 — Scotland vs Q4 – 9:30am – Bellerive Oval, Hobart
Oct. 19 —  West Indies vs Q1 -1:30pm – Bellerive Oval, Hobart
Oct. 20 —  Sri Lanka vs Q3 – 9:30am – Kardinia Park, Geelong
Oct. 20 —  Namibia vs Q2 – 1:30 -pm – Kardinia Park, Geelong
Oct. 21 — West Indies vs Q4 – 9:30am – Bellerive Oval, Hobart
Oct. 21 — Scotland vs Q1 – 1:30pm – Bellerive Oval, Hobart
Super 12
Group 1 fixtures
Oct. 22 – Australia vs New Zealand – 12:30pm – SCG, Sydney
Oct. 22 – England vs Afghanistan – 4:30pm – Perth Stadium
Oct. 23 – A1 vs B2 – 9:30am – Bellerive Oval, Hobart
Oct. 25 – Australia vs A1 – 4:30pm – Perth Stadium
Oct. 26 – England vs B2 – 9:30am – MCG, Melbourne
Oct. 26 – New Zealand vs Afghanistan – 1:30pm – MCG, Melbourne
Oct. 28 – Afghanistan vs B2 – 9:30am – MCG, Melbourne
Oct. 28 – England vs Australia – 1:30pm – MCG, Melbourne
Oct. 29 – New Zealand vs A1 – 1:30pm – SCG, Sydney
Oct. 31 – Australia vs B2 – 1:30pm – The Gabba, Brisbane
Nov. 1 – Afghanistan vs A1 – 9:30am – The Gabba, Brisbane
Nov. 1 – England vs New Zealand- 1:30pm – The Gabba, Brisbane
Nov. 4 – New Zealand vs B2 – 9:30am – Adelaide Oval, Adelaide
Nov. 4 – Australia vs Afghanistan – 1:30pm – Adelaide Oval, Adelaide
Nov. 5 – England vs A1 – 1:30pm – SCG, Sydney
Group 2 fixtures
Oct. 23 – India vs Pakistan – 1:30pm – MCG, Melbourne
Oct. 24 – Bangladesh vs A2 – 9:30am – Bellerive Oval, Hobart
Oct. 24 – South Africa vs B1 – 1:30pm – Bellerive Oval, Hobart
Oct. 27 – South Africa vs Bangladesh – 8:30am – SCG, Sydney
Oct. 27 – India vs A2 – 12:30pm – SCG, Sydney
Oct. 27 – Pakistan vs B1 – 4:30pm – Perth Stadium, Perth
Oct. 30 – Bangladesh vs B1 – 8:30am – The Gabba, Brisbane
Oct. 30 – Pakistan vs A2 – 12:30pm – Perth Stadium, Perth
Oct. 30 – India vs South Africa – 4:30pm – Perth Stadium, Perth
Nov. 2 – B1 vs A2 – 9:30am – Adelaide Oval, Adelaide
Nov. 2 – India vs Bangladesh – 1:30pm – Adelaide Oval, Adelaide
Nov. 3 – Pakistan vs South Africa – 1:30pm – SCG, Sydney
Nov. 6 – South Africa vs A2 – 5:30am – Adelaide Oval, Adelaide
Nov. 6 – Pakistan vs Bangladesh – 9:30am – Adelaide Oval, Adelaide
Nov. 6 – India vs B1 – 1:30pm – MCG, Melbourne
Knockouts
Nov 9 – Semifinal 1 – 1:30pm – SCG, Sydney
Nov 10 – Semifinal 2 – 1:30pm – Adelaide Oval, Adelaide
Nov 13 – Final – 1:30pm – MCG, Melbourne
Note : ALL TIMES IN IST