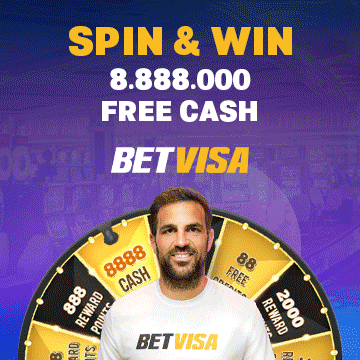 Devansh Awasthi, our founder member and CEO had interviewed S.Sreesanth, former Indian seamer and a World Cup winner. He was one of India's best pacers during his prime and was a prominent figure in Indian cricket. Sreesanth was very open in this interview and spoke his heart out. He was in all praise for MS Dhoni and Sourav Ganguly, two of India's greatest skippers. He had mentioned the fact that he dreams of making his comeback and wants to play another World Cup. He is all set to make his comeback in FC cricket. Below are some of the Questions asked by Devansh and the answers answered by Sreesanth are as follows.
Devansh: So what are your thoughts on the recent Saliva ban? Will it impact bowlers?
Sreesanth: Well ideally it shouldn't and there isn't any world class bowler who would worry about this as in the end it all depends upon his skills
Devansh: Ok so going forward with my next question, which of your spells would you rate as your best?
Sreesanth: Well I don't really rate my spells as I apply efforts in all of them. Be it the one against SA or the T20I WC semi spell against Australia. But if there's I've to rate my most memorable spell it'll have to be my first spell against Sri Lanka.
Devansh: And what was your thought process during the 2007 T20I WC final? What did MS Dhoni tell you during the last over before your catch?
Sreesanth: Well we just wanted Misbah of strike and Dhoni wanted me to be sharp and prevent the 2s and 3s and about the catch, I was pretty confident of catching it as we all practised and trained so there wasn't really anything different about it.
Devansh: True! And how was MS Dhoni as a captain? What was his impact in your career?
Sreesanth: Well Dhoni bhai was very influential in my career and supported me a lot. I was lucky to play under a captain like him. Infact I was lucky to play under the likes of Dhoni bhai,Anil bhai, Dravid sir and Dada
Devansh: If I'm not wrong you started your career under Ganguly right? How was your experience under him?
Sreesanth: Well dada was a very good captain as well. He always liked me and I would go on to say that it was dada who created Indian Cricket post 2000
Devansh: Yes. Now coming to my next question, if given a chance which batsman among Warner,Morgan and Stokes would you not want to bowl to in a WC final while defending 11 runs in the last over?
Sreesanth: I would love to bowl to all of them actually. I'm confident that I'd be able go get their wickets. Infact I've even dismissed Warner and Morgan in the past. I wouldn't give more than 4 or 5 runs in such a scenario.
Even Suresh Raina came online during the live session and had asked Sreesanth to sing a few songs to which Sreesanth obliged and sang a few songs. When asked about his opinion on which team would win the IPL this time around Sreesanth replied by saying "I want CSK to win it". "I'm not predicting it but I'm hoping to see MI or RCB in play against CSK in the finals and hopefully see CSK win it". He also spoke about how he wishes to see Raina and Dhoni play for India again. "I still think that the both of them can play for India again. Dhoni bhai deserves to play another WC" Sreesanth felt that if Misbah could captain Pakistan at 40 then Dhoni could definitely play at 40 "Dhoni bhai is 1000 times better than Misbah and If Misbah can captain his team beyond 40 then Dhoni bhai can definitely make an international comeback". Sreesanth also spoke about his experiences in various reality shows like Big Boss and Khatron Ke Khiladi and when asked by Devansh about his favorite co-contenstant he said "Shivansh from big boss", "We're now like brothers". He also spoke about his experience in Khatron ke Khiladi and how he's still in touch with many of the contestants from that season. To conclude, he was very open in this interview and spoke a lot about his time in the Indian cricket team and his thoughts about various players. Here's hoping he makes a fairytale comeback and makes everyone proud again!!!!!Below is our Interview with him.