Barcelona went with the pairing of Alonso and Kounde as Centre Backs in the absence of Christensen and defensively this is one of the best performances of Marcus Alonso even when he was not playing in his natural LWB position. Alonso made 10 clearances while Kounde made 11 clearances to keep Real Madrid on the losing side.
Subscribe to our official youtube
Review of Barcelona's 1-0 victory over Real Madrid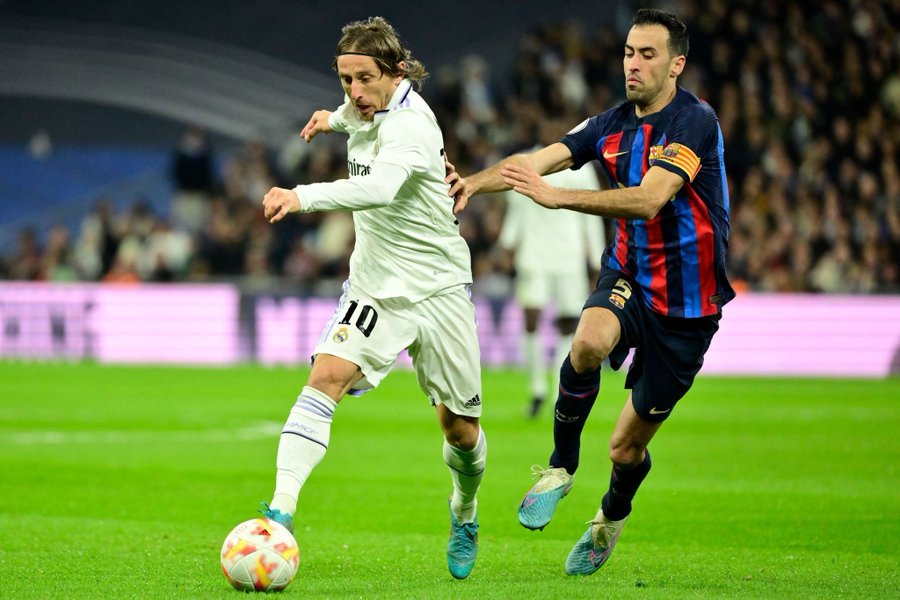 The first and only goal in the game came from a poor throw-in by Camavinga which allowed Kessie to take the shot and Militao's mistake to lead to the goal and Barcelona was 1-0 up in the 26th minute of the game. Even in the whole 90 minutes of the game, Real Madrid took 16 shots and there were 0 shots on target.
Vini was completely neutralized by Araujo as RB and they didn't allow Vinicius to provide much threat from the right-hand side. Barca being a possession-dominated team managed to keep just 35% possession while on the other hand, Real Madrid managed 65% possession without scoring a single goal.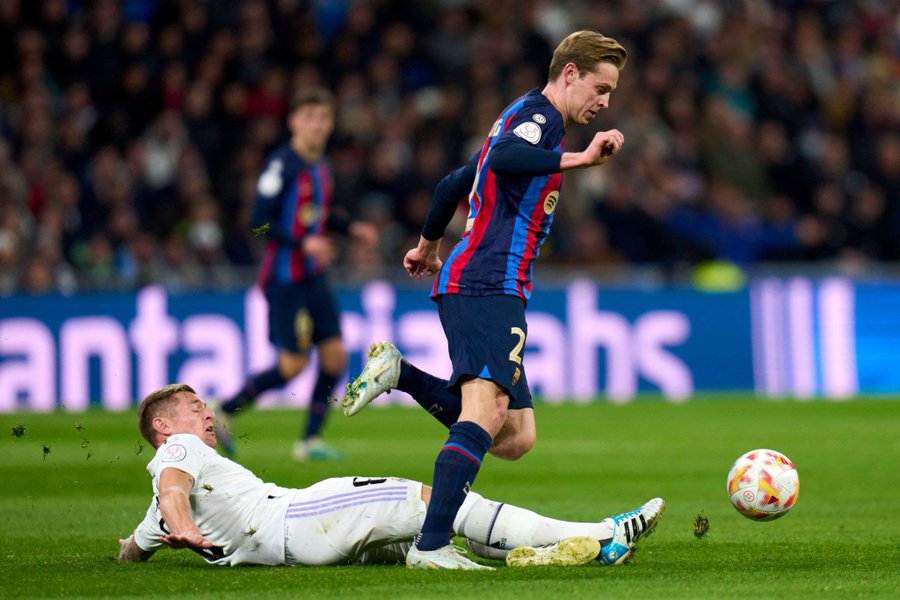 Barcelona turned into Atletico Madrid in this game and went with pass the bus approach. Barcelona could have made it 2-0 in the 2nd half but Ansu Fati blocked the shot of his own teammate Kessie. Real Madrid was not in the driving seat even at home and Barcelona in the absence of their main players like Pedri, Dembele, Lewandowski, and Christensen managed the scrappy win.
Every cross Madrid put in the box was headed away by either the Barcelona defense or was caught by Ter Stegen. Busquets and Frenkie had one of the best games this season while from Madrid Kroos and Modric were better players than the rest. Madrid just attacked basically dominantly from one side of the flank, especially in the 2nd half.