Shane Warne
On March 4, 2022, Shane Warne's body was found at his villa on the Thai island of Koh Samui. While on vacation in Thailand, Shane Warne reportedly suffered a heart attack. Warne played in 145 Tests, taking 708 wickets at an average of 25.41 and gaining his maiden Test cap for Australia in 1992. In addition, Warne contributed with the bat, amassing 3154 Test cricket runs with the help of 12 half-centuries. The only cricketer to have over 3000 runs without a century to his credit is him.
Andrew Symonds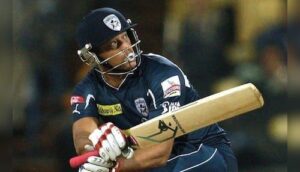 Australian all-rounder Andrew Symonds died on May 15, 2022, in a car accident near Townsville. He was among the few all-rounders with a 40 plus average across all games. He played for 11 years in the international arena and had played several outstanding innings. Apart from that, he also performed in domestic cricket and broke several records. He was considered a complete player in limited-overs cricket. He  was a key member of Australia's squad in the 2003 and 2007 World Cups, helping his country win both tournaments.
Yashpal Sharma
On July 13, 2021, the World Cup champion from 1983 passed away at 66. Yashpal Sharma collapsed at his Noida house after having a heart attack on the way back from a morning walk.  With 240 runs from eight innings at an average of 34.28, Yashpal ended the 1983 World Cup as India's second-highest run getter.
Phil Hughes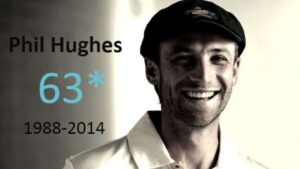 27th November, 2014, will be registered in the annals of cricket history as one of the saddest days in the sport's history. It was on this day that 25-year-old Australian cricketer Phil Hughes took his last breath . His death, who died after being hit on his neck from a bouncer by fast bowler Sean Abbott in a domestic match, left the cricketing world completely stunned. It was certainly one of the most shocking cricketer deaths the world had witnessed.
Hansie Cronje 
Hansie Cronje, former South African cricket captain, met a shocking end in a plane crash on June 1, 2002. This tragic incident occurred near George, South Africa. Cronje, once celebrated for his cricketing prowess, had his reputation tarnished due to a match-fixing scandal in 2000. His untimely death, at the age of 32, left the cricketing world in shock and sorrow. It marked a somber chapter in the sport's history, with many remembering him as a talented but flawed figure whose legacy will forever be intertwined with the controversies of his career.