India is a country where various sports are played and enjoyed by numerous fans, whether it be cricket, football, hockey or athletics etc. So let us have a look at
Subscribe to our official youtube
5 Most Recent Achievements in Indian Sports history
1. Abhinav Bindra's Gold Medal (2008 Olympics): Abhinav Bindra's gold medal win at the 2008 Olympics is one of the most iconic moments in Indian sports history. In the 10m Air Rifle event at the Beijing Olympics, Abhinav Bindra clinched a historic victory, becoming India's first individual Olympic gold medalist. His incredible feat was a result of years of dedication, training, and unwavering focus. Bindra's achievement not only made him a national hero but also marked a turning point for Indian sports, inspiring a new generation of athletes to dream big and aim for excellence on the global stage.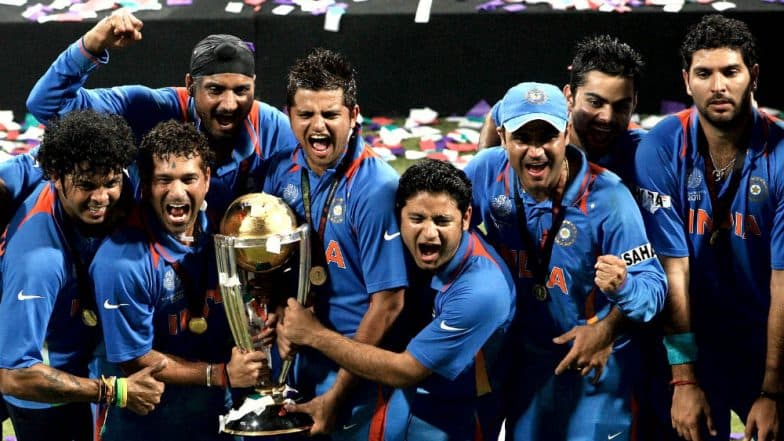 2. ICC Cricket World Cup 2011: In 2011, India's cricketing dreams came true as they lifted the ICC Cricket World Cup on home soil. Led by the steady captaincy of MS Dhoni, the Indian team showcased exceptional talent. Sachin Tendulkar's iconic form, Gautam Gambhir's match-winning knock in the final, and Yuvraj Singh's all-round brilliance were the standout features. India's victory in a thrilling final against Sri Lanka marked their second World Cup win, igniting celebrations across the nation.
3. Neeraj Chopra's Olympic Gold (2020 Tokyo Olympics): Neeraj Chopra's gold medal win at the 2020 Tokyo Olympics was a watershed moment in Indian athletics. Competing in the javelin throw, Neeraj displayed impeccable skill, precision, and composure. His remarkable performance not only secured India's first-ever Olympic gold in track and field but also ignited a wave of pride and inspiration across the nation. Neeraj's historic achievement marked a significant milestone in India's sports history, demonstrating the immense potential of Indian athletes on the global stage. His gold medal victory serves as a testament to the power of talent, dedication, and relentless pursuit of excellence.
4. India's Performance in Asian Games 2018: During the 2018 Asian Games in Jakarta, India showcased its sporting prowess by securing a commendable medal haul. Indian athletes across various disciplines, including athletics, shooting, wrestling, and more, displayed exceptional skill and determination. The Indian contingent's performance resulted in a significant number of gold, silver, and bronze medals, reflecting the nation's growing presence in the Asian sports arena. The 2018 Asian Games celebrated Indian sports excellence and served as a testament to the athletes' relentless dedication to achieving success on the international stage.
5. Indian Contingent at the 2020 Tokyo Olympics: India's campaign at the Tokyo Olympics 2020 was marked by outstanding performances and historic achievements. Athletes like Neeraj Chopra, PV Sindhu, and Mirabai Chanu brought glory to the nation. Neeraj Chopra's gold in javelin throw made him India's first track and field Olympic champion. PV Sindhu's badminton prowess earned her a well-deserved bronze, and Mirabai Chanu's silver in weightlifting showcased her strength. These remarkable achievements, along with other noteworthy performances, showcased India's growing prowess in sports and inspired a nation. The Tokyo Olympics 2020 will be remembered as a momentous chapter in India's sporting history.