"Mankading" is a word that has been trending in the past few years for all the wrong reasons, despite the ICC saying that it is a legal dismissal. However, it remains against the sportsmanship according to a lot of experts and some would  saying it is a shameful mode of dismissal.
Mankading refers to the mode of dismissing a non striker batter before a ball is bowled by running him out. This dismissal comes into the picture when the non-striker is taking an illegitimate start before the ball is bowled. If the bowler finds the batter out of his crease before his delivery, the batter can be dismissed by dislodging the bails.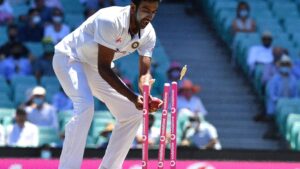 Indian spinner Ravichandran Ashwin was in the news in recent years for dismissing Jos Buttler in this manner in a game between Kings XI Punjab and Rajasthan Royals. Ashwin received support from the Indian audience.
From where the word "Mankading" came ?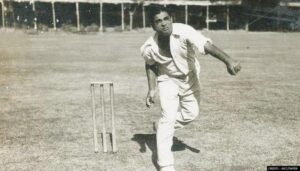 Vinoo Mankad, former Indian all-rounder, was the first to inflict this dismissal in international cricket. This happened during a Test match between India and Australia in 1947/48 and since then, this mode of dismissal has been called Mankading by media and fans, although the International Cricket Council (ICC) or MCC do not use that word officially.
Famous Mankading instances in cricket
Vinoo Mankad was the first cricketer to dismiss a cricketer at non striker's end, dismissing Bill Brown of Australia. Although many such incidents were recorded in first class cricket, it happened for the first time in Test cricket during this game.
Many years later, West Indies pacer Charlie Griffith was under heavy scrutiny for inflicting this dismissal upon Ian Redpath during a Test match against Australia. Although such an incident was not common by then.
Kapil Dev was the second Indian bowler to have done this. He dismissed Peter Kirsten in an ODI during India's tour of South Africa in 1992. Kirsten was well out of his crease at the non striker's end, which led to the fast bowling dislodging the stumps before delivering the ball.
Interestingly, Jos Buttler's first penalty for backing up too much at non striker's end was not at the hands of Ravichandran Ashwin. He got run out by Sachithra Senanayake in 2014 at Edgbaston, who felt the English batter was taking unfair advantage.
However, the most talked about incident perhaps in Mankading history came in IPL 2019 when Ravichandran Ashwin clipped the stumps at the non striker's end when Buttler moved ahead a little early. Many cricketers blasted Ashwin for not upholding the spirit of the game, but the run out stood.