A T20 game lasts for about 4 hours and each game typically has a lot of twists and turns. The game is equal parts sports and entertainment. If you wish to heighten the fun factor, make sure you get a ticket at one of those fancy Corporate boxes.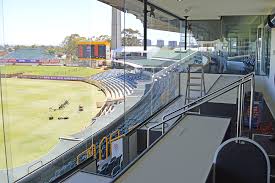 Our founder has  been lucky to watch matches from the Corporate boxes at a number of stadiums. There are various perks of watching matches from the Corporate box which aren't present in other stands at the stadiums. Some of them are listed below.
Best of both worlds:

The Corporate box is mostly air conditioned, so one need not sweat it out in the heat. Additionally, many stadiums have a private area/balcony from where one can soak in the atmosphere as well.
Wifi & HD TV:

Most Corporate boxes have hi-speed WiFi connections available for free and also have a large screen TVs to watch slow motion replays in case you missed out a catch while getting the autograph signed.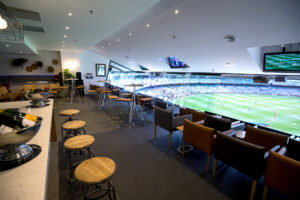 10 seconds of fame: 

A cameraman is always stationed inside the Corporate box and the glimpses inside that are shown many a times during the course of the match. There is a very good chance that you may appear on the television during the live broadcast.
Treated like   Royalty:

Often, Corporate boxes comes with perks like unlimited food and drinks are served. Finger food and drinks are constantly brought to your seat by hospitality assistant so one doesn't have to get up from their seats and miss even a single shot. The buffets are also laid out and one can eat to their heart's content during the breaks. The alcoholic drinks are also provided at the Corporate boxes. 
Bragging Rights:

 One can narrate the whole experience to friends & family who will be very keen to know about your experience. For many, it will be an once-in-a-lifetime experience which will be forever etched in their memories.

Clean and complete hygienic – The Corporate boxes are clean and hygiene has been focused. The fans can don't need to take any precautions.

Easy pathway to enter and exit from the stadium – Specials gates are provided for Corporate box visitors . This provides easy entry and exit like a VIP.