The Rajiv Gandhi International Stadium in Hyderabad, set to host an ICC World Cup 2023 match in just three days, has found itself at the center of controversy. A viral image and video depicting dilapidated seats within the venue has sparked outrage among cricket fans, who are pointing fingers at the Board of Control for Cricket in India (BCCI) and the Hyderabad Cricket Association (HCA).
Scheduled for October 6, Match 2 of the World Cup between Pakistan and the Netherlands will take place at this stadium in Uppal. Subsequently, the Dutch team is slated to face 2019 finalists New Zealand on October 9, followed by a match between Pakistan and Sri Lanka on October 10, all at the same venue.
Trouble began brewing when the stadium hosted a warm-up match between Pakistan and Australia earlier this week. Fans were disheartened to discover the dismal condition of the seats, especially considering the substantial sums they had paid for tickets, some going as high as ₹1000.
It's worth noting that the Indian cricket board had already allocated substantial funds to refurbish the stadiums hosting the World Cup and warm-up matches. Reportedly, each World Cup venue received ₹50 crore for facility upgrades ahead of the mega-event, set to kick off on October 5. Despite these investments, the state of seats at the RGI stadium remains far from ideal.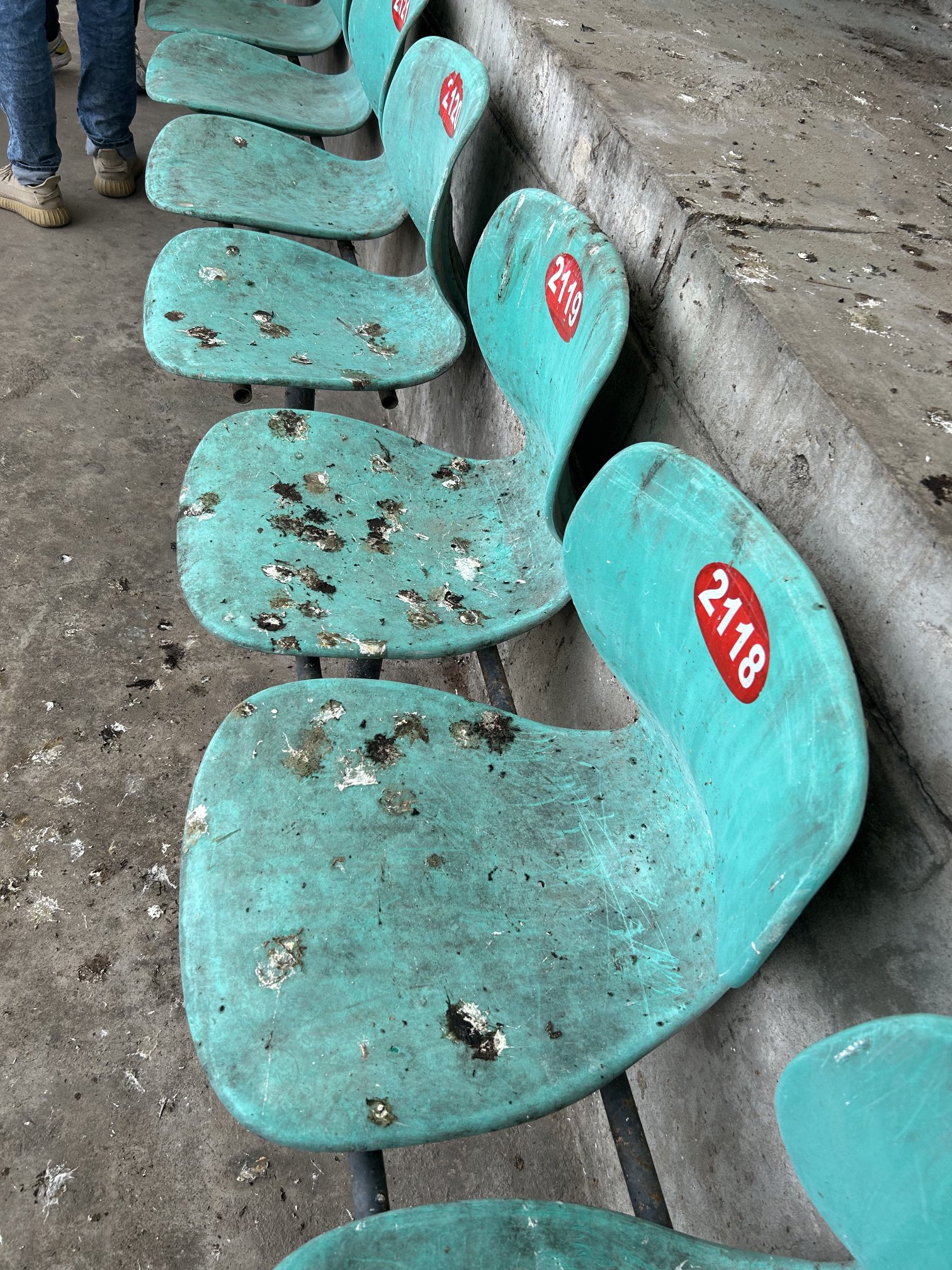 This year marks India's first solo hosting of the ODI World Cup, a responsibility that the BCCI has not taken lightly. However, the road has been far from smooth, with criticism stemming from various quarters.
Concerns over ticket availability and pricing, frequent schedule changes, delays in Pakistan obtaining visas, and now the deteriorating stadium conditions have cast a shadow over what should have been a momentous occasion for cricket enthusiasts.