5. Sir Alastair Cook (England)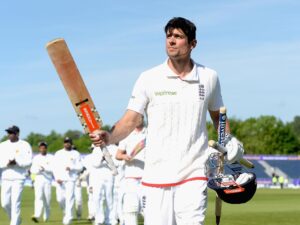 Alastair Cook, one of England's most successful opening batsmen and former captain, announced his retirement from international cricket in September 2018. Cook had a distinguished career, scoring over 12,000 runs in Test cricket, but his sudden retirement took many by surprise.
4.AB de Villiers (South Africa)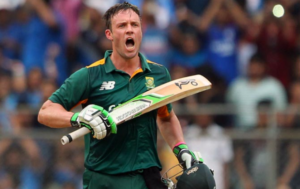 AB de Villiers, known for his explosive batting and versatility, announced his retirement from all forms of international cricket in May 2018. De Villiers was considered one of the most talented cricketers of his generation, and his decision to retire at the age of 34 shocked fans and fellow players alike.
3.Kumar Sangakkara (Sri Lanka)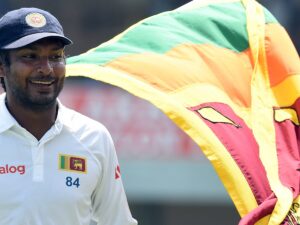 Kumar Sangakkara, one of Sri Lanka's greatest batsmen and a modern legend of the game, retired from international cricket in August 2015. Sangakkara's retirement marked the end of an era for Sri Lankan cricket, and his decision came as a surprise, considering he was still performing at a high level.
2. Jacques Kallis (South Africa)
Jacques Kallis, one of the greatest all-rounders in cricket history, retired from Test cricket in December 2013. Kallis had an illustrious career, but his sudden retirement during a Test series against India surprised many cricket fans and pundits.
1.MS Dhoni (India
The retirement of Mahendra Singh Dhoni, popularly known as MS Dhoni, was indeed one of the most shocking retirements in cricket. Dhoni, the former captain of the Indian cricket team, announced his retirement from international cricket on August 15, 2020, through a social media post.
Dhoni had built an incredible legacy in Indian cricket, leading the team to numerous victories, including the 2007 ICC World Twenty20, the 2010 and 2016 Asia Cups, the 2011 ICC Cricket World Cup, and the 2013 ICC Champions Trophy. He was known for his calm demeanor, exceptional captaincy skills, and remarkable finishing abilities.
His decision to retire came as a surprise because he had not given any indication or made any public statements about his retirement plans prior to the announcement. Dhoni's retirement marked the end of an era in Indian cricket and left millions of fans around the world in disbelief.