Cricket is a sport that is loved and followed by millions of fans worldwide. One of the most essential pieces of equipment in this sport is the cricket bat. A well-crafted bat can make all the difference for a batsman, and this is why the choice of a cricket bat is crucial. There are several renowned manufacturers that produce high-quality cricket bats, and in this article, we will explore the top five cricket bat manufacturers in the world.
Gray-Nicolls
Gray-Nicolls is a name synonymous with quality and heritage in the world of cricket. Founded in 1855, it is one of the oldest cricket bat manufacturers. They have a rich history of producing some of the most iconic cricket bats, including the famous Gray-Nicolls Scoop. Their bats are known for their excellent balance, power, and precision, making them a top choice for many professional cricketers.
Kookaburra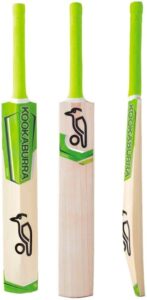 Kookaburra is an Australian brand that has made a significant mark in the cricket world. They are known for their innovative bat designs and technology. Kookaburra cricket bats are favored for their large sweet spots, lightweight pick-up, and impressive power. Many international cricket stars, including Ricky Ponting and AB de Villiers, have used Kookaburra bats.
New Balance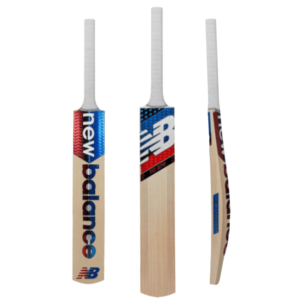 New Balance, a brand widely recognized for its sports footwear, has made a name for itself in cricket bat manufacturing. Their bats are crafted with precision, using top-quality willow, and are known for their exceptional balance and performance. New Balance cricket bats have become increasingly popular among professional cricketers, such as Joe Root.
Gunn & Moore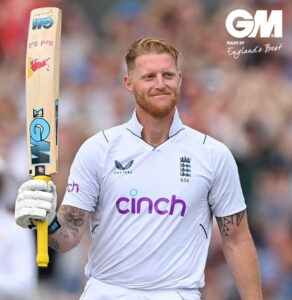 Gunn & Moore, often abbreviated as GM, is another British cricket bat manufacturer with a rich history dating back to 1885. They are known for their traditional craftsmanship and attention to detail. GM cricket bats offer great balance and power, making them a popular choice among players like Ben Stokes and Aiden Markram.
SG (Sanspareils Greenlands)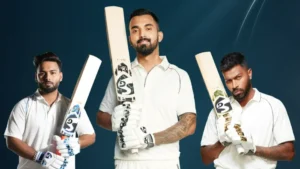 SG is an Indian cricket bat manufacturer that has gained recognition for producing high-quality cricket equipment. Their bats are made from top-grade English willow and are known for their superb craftsmanship and performance. Many Indian and international players have used SG bats, including Rahul Dravid and KL Rahul.
These five cricket bat manufacturers have established themselves as leaders in the industry, providing players with top-notch equipment to excel on the cricket field. It's important to note that choosing the right cricket bat ultimately comes down to personal preferences and playing style. Therefore, it's recommended that players try different bats to find the one that suits their needs best.
In conclusion, the world of cricket is fortunate to have these top-notch cricket bat manufacturers who continue to push the boundaries of innovation and craftsmanship, providing cricketers with the tools they need to perform at their best. Whether you're a professional player or an amateur enthusiast, investing in a high-quality cricket bat from one of these manufacturers can significantly enhance your performance and enjoyment of the game.