India's vast and diverse landscape relies heavily on its extensive road network, and at the heart of this transportation system are bus stations. These bustling hubs serve as essential connectors, facilitating the movement of millions of passengers daily. In this article, we will explore the top 10 busiest bus stations in India, highlighting their significance and the pivotal roles they play in keeping the country on the move.
Anand Vihar Bus Terminal, Delhi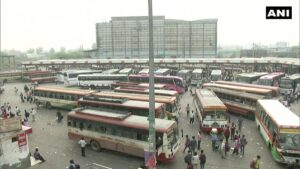 Anand Vihar Bus Terminal in the national capital, Delhi, tops the list as the busiest bus station in India. It serves as a major gateway to northern and eastern states, connecting travelers with cities like Lucknow, Kanpur, and Varanasi.
Kempegowda Bus Station, Bangalore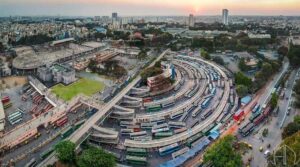 Kempegowda Bus Station, also known as Majestic Bus Station, is a transportation hub in Bangalore, Karnataka. It connects the city with various destinations across Karnataka and neighboring states
MGBS – Mahatma Gandhi Bus Station, Hyderabad
Located in the heart of Hyderabad, MGBS is a crucial bus terminal serving Telangana and connecting it to other states like Andhra Pradesh and Maharashtra.
Pune Station Bus Stand, Pune
Pune Station Bus Stand is a vital transit point for travelers heading to Maharashtra, with connections to Mumbai, Nagpur, and other cities within the state.
Koyambedu Bus Terminus, Chennai
Koyambedu Bus Terminus is the primary bus station in Chennai, Tamil Nadu. It connects the city with various towns and cities across the state and beyond.
Chennai Mofussil Bus Terminus, Chennai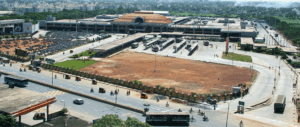 Another major bus station in Chennai, CMBT primarily caters to long-distance travelers and inter-state buses, providing connectivity to multiple cities across India.
ISBT Kashmiri Gate, Delhi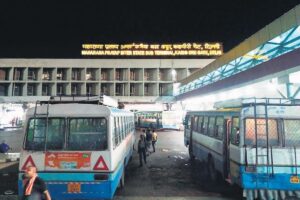 Inter-State Bus Terminal (ISBT) Kashmiri Gate in Delhi is a central point for connecting the capital with neighboring states like Haryana,
Central Bus Stand, Jaipur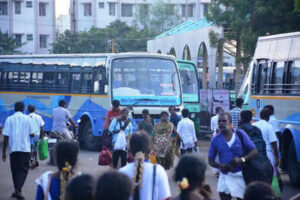 Jaipur's Central Bus Stand is a key transit point for travelers exploring the vibrant state of Rajasthan, with routes connecting to cities like Jodhpur, Udaipur, and Bikaner.
KSRTC Central Bus Stand, Thiruvananthapuram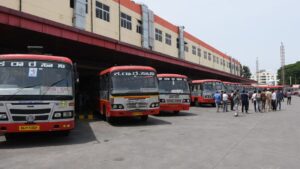 Kerala State Road Transport Corporation (KSRTC) Central Bus Stand in Thiruvananthapuram plays a pivotal role in connecting the capital city with other parts of Kerala and southern states.
Koyambedu Omni Bus Terminus, Chennai
Koyambedu Omni Bus Terminus, also in Chennai, specializes in serving private bus operators and connecting the city with numerous destinations across South India.
India's top 10 busiest bus stations are more than just transportation hubs; they are the lifelines that keep the country connected. With millions of passengers passing through these stations daily, they are vital contributors to India's vibrant and ever-expanding travel network. Whether you are a commuter or a traveler exploring the incredible diversity of India, these bus stations play an essential role in ensuring your journey is smooth and efficient.