Cricket is one of the most popular games just after soccer & cricket players worldwide earn a handsome amount of money like football or golf players as well. In a survey, we have found that BCCI which is the national cricket board of India, invests most in cricket in compare to other nations. Nowadays cricketers earn more money from franchise cricket leagues like BBL and IPL than their national cricket leagues. Here is the list of Top 10 Richest Cricketer In The World in 2023.
Sachin Tendulkar
The no. 1 cricketer in our list of top 10 richest cricketer in the world is none other than the God of Cricket, the master blaster himself, Sachin Tendulkar.The net worth of Sachin Tendulkar is $170 Million, which is 1250 Crore INR.
Sachin is such a cricketer who was loved by every person who loves the game. It is very tough to calculate how many records he bagged during his career. Once he was the lifeline of India in matches, and he used to play under tremendous pressure in every match for his team.He has brought many sensational wins for his team and has a record of scoring 100 centuries in all formats of international cricket.
Sachin was the captain of the Indian cricket team also, and he was successful as a bowler too. He took 5 wickets as a bowler against South Africa in 1998 and against Pakistan in 2005!
Virat Kohli
The sensational Indian cricketer and former Indian skipper, who is the best Indian captain according to the statistics of winning percentage, is no. 2 on our list of top 10 richest cricketer in the world. Virat has a great career and many records after his name. Virat Kohli's net worth is $127 Million, which is 950 Crore INR.
He is the second batter who has scored maximum ODI centuries after Sachin Tendulkar. He has scored a total number of 43 ODI centuries. Apart from that, he has scored 27 test centuries in his career.Though Kohli did not win any ICC World Cups, his winning percentage in ODIs is 70.43, which is the best in the history of ODI cricket. He was the captain of the Indian ODI team from 2013 to 2021.
MS Dhoni
MS Dhoni, who has made his team champion in all three major ICC tournaments, ICC World Cup, ICC T20 World Cup, and ICC Champion's Trophy, is the most celebrated captain of India. He has played some unbelievable cricket on the ground and made his team win in many crucial matches.MS Dhoni's net worth is $113 Million, which is 860 Crore INR. His trend of hitting a sixer and bringing wins to his team has now become a myth in the history of cricket. He was brilliant behind the wickets as the wicketkeeper too and was excellent in running between the wickets.
Ricky Ponting
Ricky Ponting, also known as Punter, is the second captain in the history of cricket who has a record of winning back-to-back 2 world cups. He is the man who has scored 41 test centuries and 30 ODI centuries.Ricky Ponting's net worth is $70 Million, which is 532 Crore INR.
He is an Australian cricketer who has a record of scoring maximum centuries for Australia. He was the best captain during his time and used to lead his team from the front.
Jacques Kallis
Kallis was a cricketer in South Africa since the era when was the golden period in South African cricket.His net worth is $70 Million, which is 532 Crore INR.The team was full of stars, from Garry Kirsten to Jonty Rhodes, from Allan Donald to Shaun Pollock, and the team was able to play some outstanding cricket. Since then, Kallis has been a great asset and all-rounder for his team.
Brian Lara 
With a net worth of $60 million, Brian Lara is one of the most gifted batsmen ever played the game. The West Indian legend was known for his elegant technique and ability to score runs easily. Lara holds several records, including the highest individual score in a test inning (400 not out) and the highest score in a first-class inning (501 not out). He was also a brilliant fielder, and his stunning catches in the slips have become a legend.
Virender Sehwag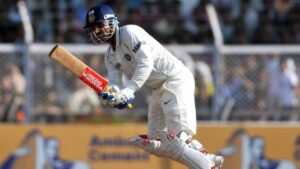 With a net worth of $40 million, Virender Sehwag is a destructive opener who took the cricket world by storm with his aggressive and entertaining brand of cricket. The right-hander was known for his fearless approach and ability to score runs at breakneck speed. Sehwag's record-breaking innings of 219 against West Indies in Indore is one of the most incredible individual performances in the game's history.
Yuvraj Singh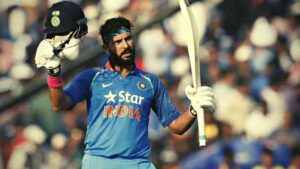 Yuvraj Singh is a cricketer with a net worth of $35 million. He has inspired millions with his story of resilience and determination. After being diagnosed with cancer, many wrote him off, but  made a miraculous comeback to the game, scoring crucial runs for India and helping them win the 2011 World Cup. The stylish left-hander is a legend because of his explosive batting. His six sixes in one over during the 2007 T20 World Cup are still
Steve Smith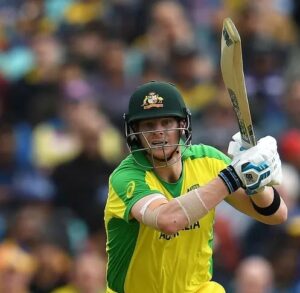 With an estimated net worth of $30 million, Steve Smith is a powerhouse batsman who has taken the cricket world by storm. The right-hander has been a consistent performer for Australia and has been instrumental in many of their victories. His journey to the top has been remarkable. Smith's dedication and hard work earned him numerous accolades, including the prestigious Sir Garfield Sobers Trophy for being the ICC Cricketer of the Year in 2015. His unorthodox technique is what made him famous. His ability to score runs against the best bowling attacks has made him one of the most sought-after batsmen in the world.
Chris Gayle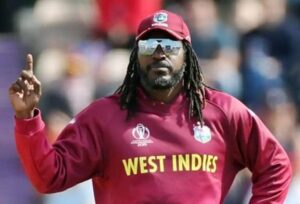 With an estimated net worth of $27 million, Jamaican cricketer Christopher Henry Gayle is the 10th richest cricketer in the World. His test debut was against Zimbabwe on March 16, 2000. On the other hand, his last test was against Bangladesh which took place last 5 September 2014. Meanwhile, his ODI debut occurred on 11 September 1999 against India. His last ODI was against India which happened on 14 August 2019. In the past, Gayle has represented several teams which include the Kolkata Knight Riders, Western Australia, Royal Challengers Bangalore, Sydney Thunder, Fortune Barishal, Jamaica Tallawahs, Somerset, Lahore Qalandars, St Kitts and Nevis Patriots, Rangpur Riders, Karachi Kings, and the Punjab Kings.