What an incredible match it was, with a thrilling finish that marked a significant milestone for Lionel Messi and Inter Miami winning the leagues cup.
In a captivating showdown, Inter Miami managed to outshine Nashville SC in a penalty shootout that ended 10-9, ultimately settling the intense 1-1 tie during the Leagues Cup final held in Nashville, Tennessee.
Subscribe to our official youtube
Lionel Messi's journey with Inter Miami in MLS has spanned seven games, and in that short time, he played a pivotal role in securing the team's first championship title since their MLS debut in 2020.
The Leagues Cup final was an intense battle that persisted until the very end. Reflecting on the victory, Inter Miami's goalkeeper Drake Callendar expressed his emotions, labeling the experience as surreal and emotionally charged during an interview on Apple TV following the game.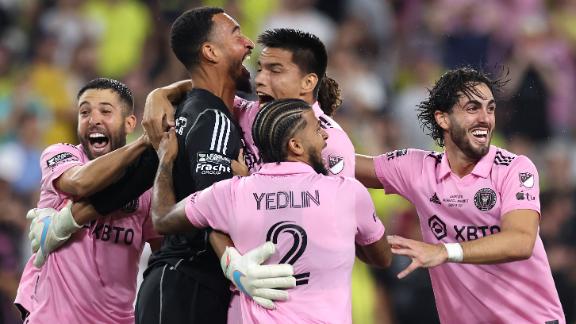 Lionel Messi's extraordinary performance didn't go unnoticed, as he clinched both the Leagues Cup top scorer and best player awards, having impressively netted 10 goals throughout the Leagues Cup. In addition, Callendar was recognized for his outstanding skills as he secured the title of best goalkeeper of the tournament.
How the Leagues cup final went between Inter Miami CF and Nashville?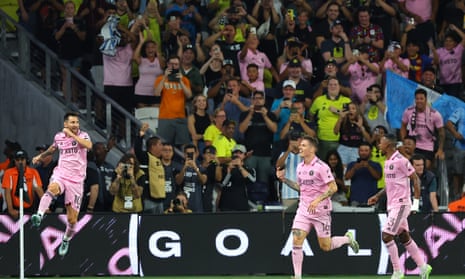 The game's dynamics saw Messi scoring a goal in the 23rd minute, which provided Inter Miami with an initial lead. However, Nashville's Fafá Picault managed to level the score with a goal in the 57th minute. As the clock ticked down, both teams endured tense moments and missed opportunities, ultimately leading the match into a penalty shootout.
The shootout presented its own twists and turns, with players from both sides experiencing moments of triumph and frustration. Nashville's Randall Leal missed a crucial penalty kick, while Inter Miami's Victor Ulloa's miss the final penalty extended the contest. The thrilling exchange of 11 penalty kicks eventually culminated in Inter Miami's triumph, as Nashville goalkeeper Elliot Panicco's final kick was saved, sealing Inter Miami's victory and marking the team's first title during the Messi era.
Nashville, previously unaccustomed to trailing at halftime during their Leagues Cup journey, managed to equalize the game's intensity by capitalizing on a set piece from a corner, resulting in Fafá Picault's goal that deflected off Inter Miami's goalkeeper Drake Callender and found its way into the net in the 57th minute. This twist further heightened the intrigue of the Leagues Cup final.
In sum, the Leagues Cup final was a breathtaking encounter that showcased the resilience, skill, and determination of both teams. Lionel Messi's presence and impact on the field were undeniable, contributing significantly to Inter Miami's victorious championship run in the Leagues cup.