The International League T20 (ILT20) (also endorsed as the DP World ILT20 for sponsorship reasons) is an ongoing 20-20 cricket tournament in the UAE. Emirates Cricket Board sanctions it. A total number of 6 teams play in the International League T20.
Subscribe To Our Official YouTube
Top 5 best performers of the ILT20 2023 tournament-
5. David Wiese 3/3 vs Abu Dhabi Knight Riders
David Wiese bowled 2 overs and grabbed 3 wickets by giving away just 3 runs with an economy of 1.5 runs per over against Dubai Capitals in the International League T20 which is a very crucial performance for the Gulf Giants.
4. David Wiese 5/20 vs Sharjah Warriors
Again it's the same man, David Wiese as he grabbed 5 wickets by giving away 20 runs in 4 overs, bowling with an economy of 5 runs per over against Sharjah Warriors which is one of the best spells in the ILT20.
3. Rovman Powell 97(41) vs MI Emirates
Rovman Powell's thunderous innings of 97 runs in just 41 balls against the MI Emirates hitting 4 fours and 10 sixes rank at no.3 in terms of the best innings of the ILT20.
2. Tom-Kohler Cadmore 106(47) vs Dubai Capitals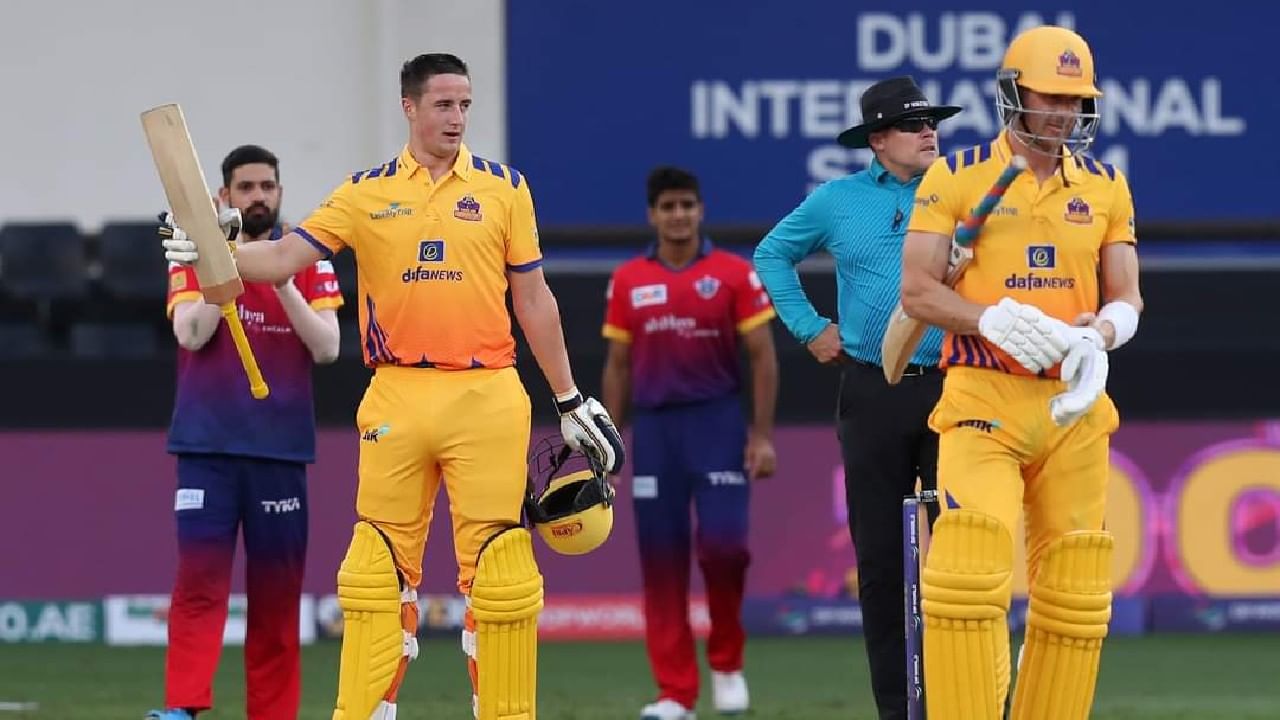 Tom-Kohler Cadmore's 106 runs innings in 47 balls including 10 fours and 6 sixes against Dubai Capitals. Cadmore scored 50 runs in just 19 balls and took 28 balls more to score his century and which is by far one of the top 5 innings in ILT20.
1. Alex Hales 110(59) vs Abu Dhabi Knight Riders
Alex Hales became the first-ever player to score a century in the ILT20 tournament. Hales's innings of 110 runs included 7 fours and 6 sixes in just 59 balls. Hales has been one of the most underrated batters in T20 cricket and this inning of Hales is the best in the International League T20.
Top-5 calmest and cool-minded cricketers ever in International Cricket