The Cricket World Cup is the pinnacle of international cricket, where the finest cricketers from around the globe gather to compete for the ultimate glory. While batting fireworks and towering sixes often steal the limelight, the art of bowling and wicket-taking is equally crucial in shaping a team's success. Over the years, several bowlers have etched their names in history by consistently taking wickets on the grandest stage of them all. In this article, we delve into the top 5 highest wicket takers in Cricket World Cup history, celebrating their remarkable achievements and the impact they had on their respective teams.
Glenn McGrath (Australia) – 71 Wickets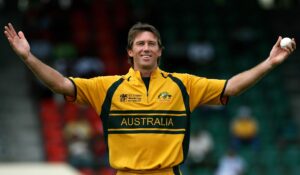 Glenn McGrath, a stalwart of Australian cricket, occupies the second spot in the list of highest wicket takers in World Cup history with 71 wickets. McGrath's metronomic accuracy, relentless line and length, and seam movement made him a nightmare for batsmen in the World Cup arena. His 39 World Cup matches spanned four editions from 1996 to 2007.
McGrath played an integral role in Australia's World Cup successes during this period, including the three consecutive titles in 1999, 2003, and 2007. His economy rate of 3.96 in World Cup matches illustrates his ability to strangle opposition batsmen while consistently taking wickets.
Muttiah Muralitharan (Sri Lanka) – 68 Wickets
Muttiah Muralitharan, the Sri Lankan spin wizard, stands tall as the highest wicket-taker in Cricket World Cup history. With 68 wickets to his name across four World Cup campaigns (1996, 1999, 2003, and 2007), Muralitharan's mastery over spin bowling left batsmen perplexed throughout his career. His unorthodox action and an array of variations made him a nightmare for even the best of batsmen.
Muralitharan's performance was instrumental in Sri Lanka's triumph in the 1996 World Cup. He claimed 15 wickets in the tournament, including a memorable four-wicket haul in the final against Australia. His consistency and ability to take wickets under pressure make him a legend of World Cup cricket.
Lasith Malinga  (Sri Lanka) -56 wickets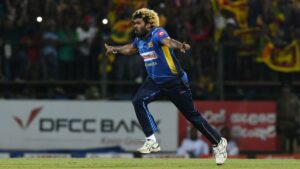 The king of yorkers, Sri Lanka's Lasith Malinga is notorious for bowling even the best of batsmen with his fast and crisp deliveries. He took 56 wickets in just 28 innings in the World Cup, with the best figure of 6/38. Malinga was known for his unorthodox sling action and in-swinging yorkers. Malinga also holds the record for most hat-tricks in the World Cup. He has also picked four wickets in four balls.
Wasim Akram (Pakistan) – 55 Wickets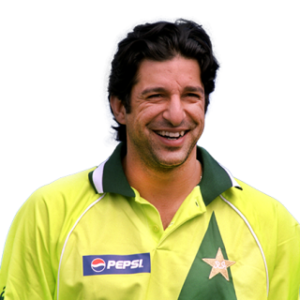 Wasim Akram, often hailed as the "Sultan of Swing," is Pakistan's greatest fast bowler and ranks third on the list of highest wicket takers in World Cup history with 55 wickets. Akram's ability to swing the ball both ways at pace made him a menace for batsmen, especially in English conditions. He participated in five World Cup tournaments (1987, 1992, 1996, 1999, and 2003).
Akram's crowning achievement came in 1992 when he led Pakistan to its first-ever World Cup title. He played a pivotal role in the tournament, claiming 18 wickets, including a match-winning spell of 3 for 49 in the final against England. Akram's knack for picking crucial wickets in crunch situations set him apart as a World Cup legend.
Chaminda Vaas (Sri Lanka) – 49 Wickets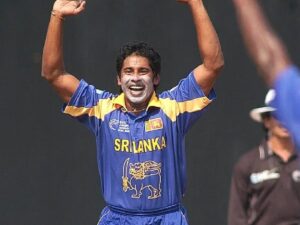 Chaminda Vaas, another Sri Lankan bowler, takes the fourth position on the list with 49 wickets in World Cup history. Vaas was a left-arm swing bowler known for his ability to move the ball both ways. He featured in four World Cup editions (1999, 2003, 2007, and 2011) and played a crucial role in Sri Lanka's campaigns.
Vaas's best World Cup performance came in 2003, where he picked up 23 wickets at an astonishing average of 14.17. His consistent wicket-taking ability with the new ball and in the death overs made him a reliable asset for Sri Lanka. Vaas's impact as an all-rounder further enhanced his reputation in the limited-overs format.
The Cricket World Cup has witnessed some of the finest bowlers in the history of the sport, and these top 5 highest wicket takers have left an indelible mark on the tournament. From the spin sorcery of Muttiah Muralitharan to the relentless accuracy of Glenn McGrath, the swing wizardry of Wasim Akram, the seam mastery of Chaminda Vaas, these bowlers have showcased their skills and determination on cricket's grandest stage.
Their performances have not only led to personal glory but have also played pivotal roles in their respective teams' World Cup successes. As cricket continues to evolve, the feats of these legendary bowlers will remain etched in the annals of World Cup history, inspiring future generations of cricketers to strive for excellence with the ball in hand.