The ICC Cricket World Cup 2023 is set to be a thrilling tournament, but unfortunately, not every talented cricketer will have the opportunity to participate.
Subscribe to our official youtube
Here's a lineup of some of the unlucky eleven who won't be making it to the ICC Cricket World Cup 2023:
1. Shikhar Dhawan (India)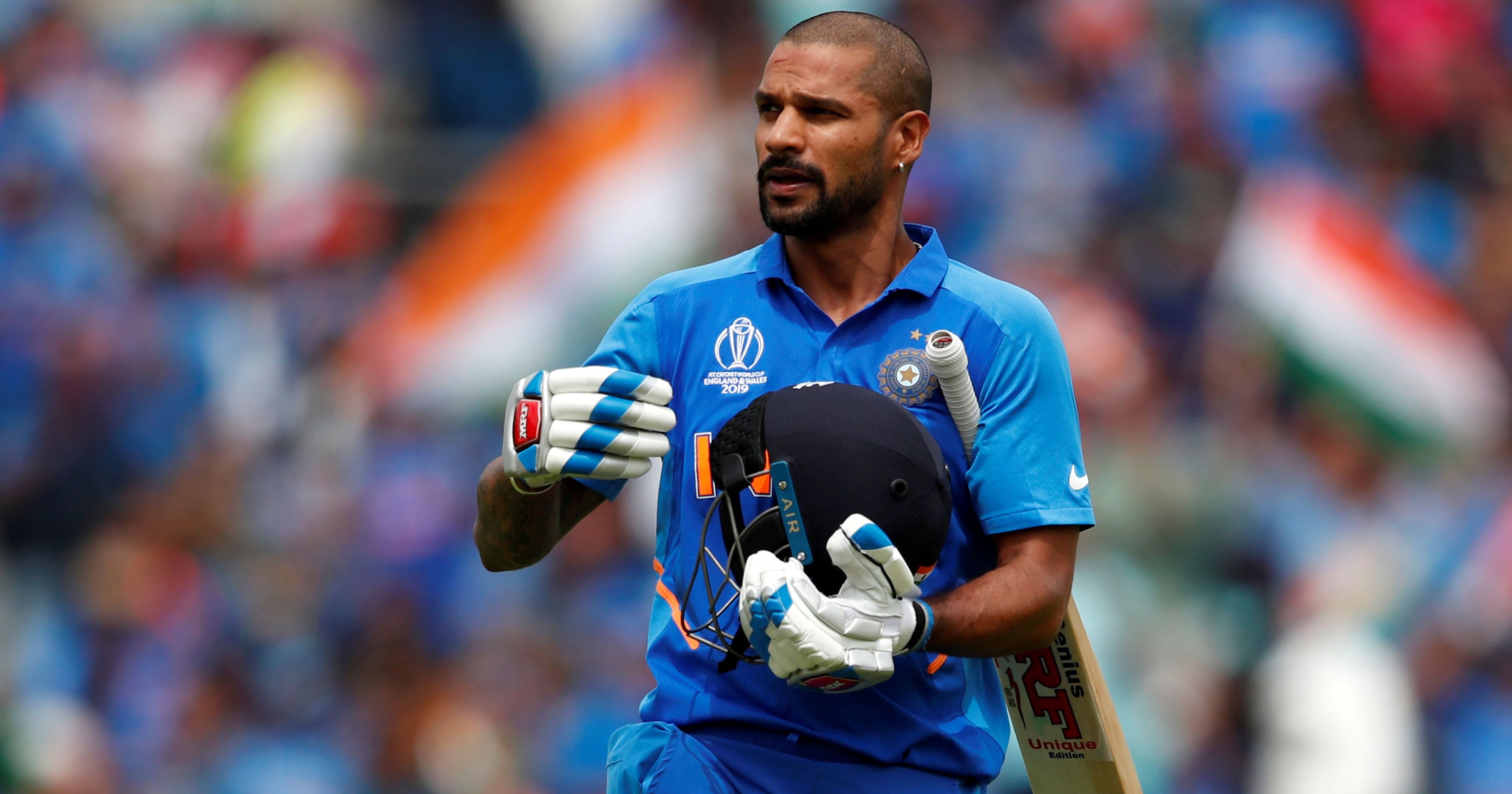 Shikhar Dhawan, widely regarded as one of India's finest left-handed opening batsmen, has indeed been a key figure in the team's top order. However, leading up to the ICC Cricket World Cup 2023, Dhawan's opportunities were limited, which made it challenging for him to sustain his good form and secure his spot in the Indian squad.
One of the unique aspects of Dhawan's batting is his left-handedness, which brings a different dimension to India's top-order batting lineup. His experience and ability to perform consistently have made him a valuable asset in limited-overs cricket.
In the absence of a seasoned left-handed opener in good form, the team management faced a selection challenge. A reliable left-hander at the top can provide a crucial balance to the batting order, and Dhawan has been known to perform exceptionally in ICC tournaments.
The decisions regarding squad selection are always a complex process, considering various factors such as form, fitness, and team dynamics. While Dhawan may not have had as many opportunities as he would have liked leading up to the World Cup, his presence and experience could still play a vital role if he gets a chance to represent India in the ICC Cricket World Cup 2023.
2. Jason Roy (England)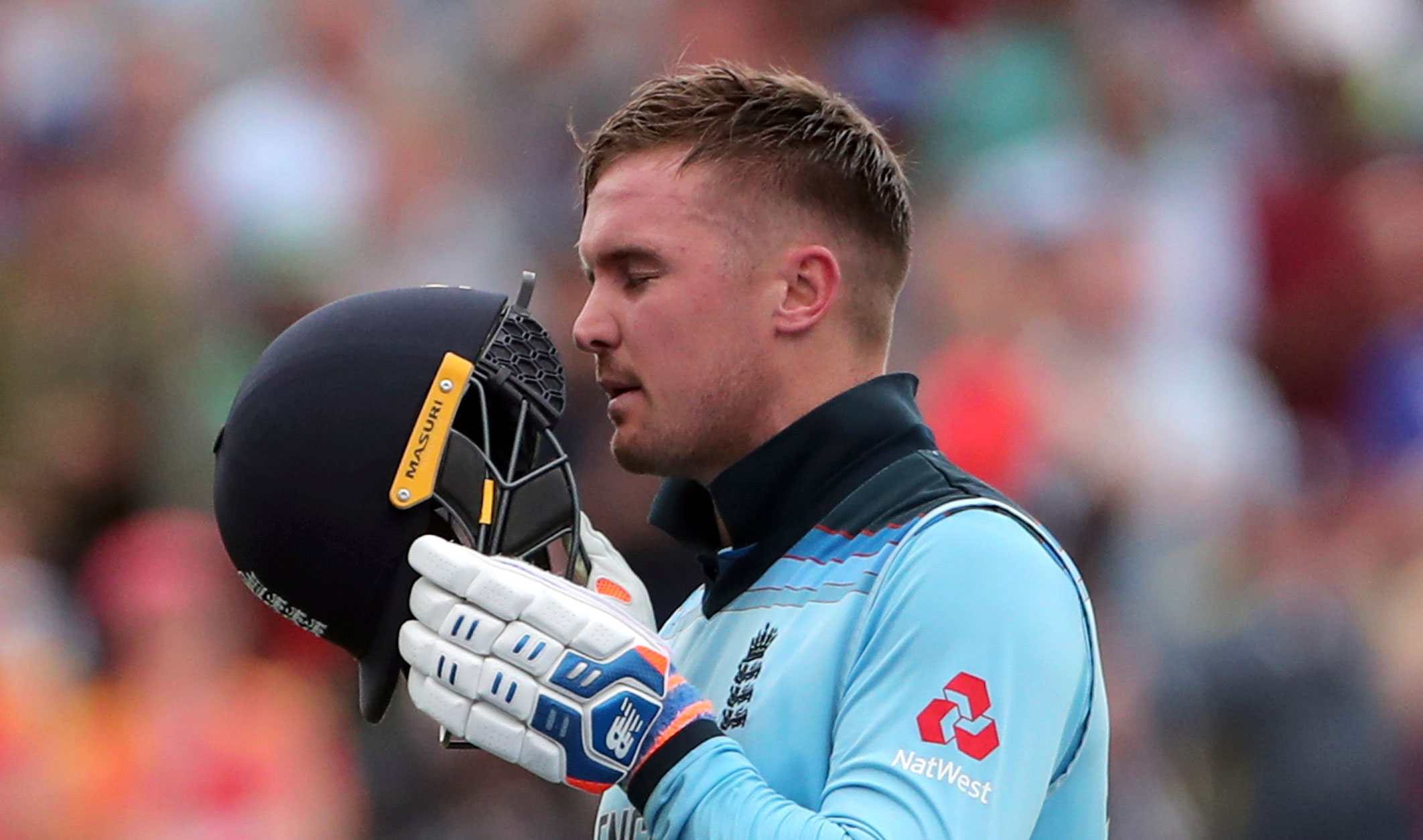 Jason Roy, the talented English cricketer, is contemplating his international future following a rather abrupt exclusion from the England World Cup squad for the second time within a year. This unexpected turn of events has understandably left Roy with important decisions to make regarding his commitment to international cricket.
While there remains a possibility for Roy to make an appearance in the World Cup as a replacement in case one of England's opening batters faces an injury, the situation has brought into question his desire to continue playing for an international side that has twice made dramatic last-minute changes that impacted his inclusion in ICC Cricket World Cup 2023.
3. Travis Head (Australia)
Australia's cricket team faced a significant setback with the injury of Travis Head, which seemed to overshadow South Africa's series victory. Head was anticipated to play a pivotal role in Australia's quest for a historic sixth World Cup triumph. However, his unfortunate fractured left arm has cast doubt on his availability for the entire ICC Cricket World Cup 2023.
While there remains a glimmer of hope for his recovery, there's no guarantee that he'll be fit for the latter part of the ICC Cricket World Cup 2023. This injury has undoubtedly disappointed the Australian team and its supporters, as Head's absence could impact their campaign. It serves as a reminder of how injuries can unpredictably affect the course of major tournaments in cricket.
4. Rishabh Pant (India)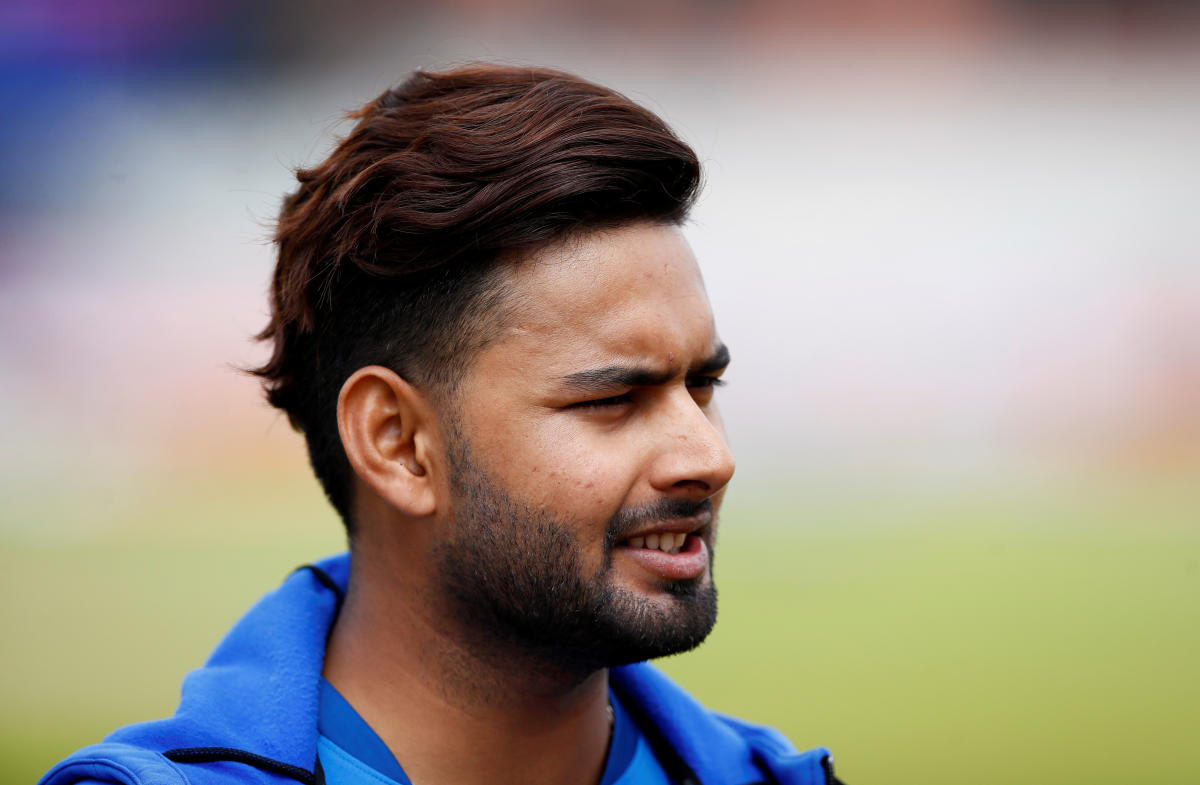 Unfortunately, India received bad news regarding the participation of wicketkeeper-batter Rishabh Pant in the upcoming ICC Cricket World Cup 2023, set to begin in October. Pant's availability for the tournament is highly doubtful due to a severe car accident he was involved in at the end of December the previous year. The accident necessitated multiple surgeries for his recovery, pushing his return to the field to no earlier than January this year.
This will undoubtedly be a significant setback for India, as Pant has emerged as a dynamic and influential player in the team's lineup. His presence behind the stumps and his explosive batting prowess make him a valuable asset. However, player safety and well-being must take precedence, and the cricketing world hopes for Pant's full recovery before he returns to competitive cricket.
5. Wanindu Hasaranga (Sri Lanka)
Wanindu Hasaranga, the versatile all-rounder, finds himself in a race against time to recover from a nagging hamstring injury, which might potentially keep him from participating in the upcoming ICC World Cup in India. Reports from team doctors suggest that despite the best efforts by Sri Lanka Cricket (SLC) to expedite his recovery, Hasaranga's chances of making it to the tournament remain uncertain.
This setback stems from an injury Hasaranga sustained during the Lanka Premier League just last month, a blow that also caused him to miss the recently concluded Asia Cup 2023. Sri Lanka, despite his absence, managed to reach the tournament's final, finishing as runners-up to India.
The cricketing world watches anxiously as Hasaranga battles against time and injury. His unique skills as a spin-bowling all-rounder have made him an invaluable asset for Sri Lanka, and his presence would undoubtedly boost the team's prospects in the World Cup. However, the unpredictable nature of injuries in sports keeps everyone waiting, hoping for Hasaranga's swift and complete recovery as he strives to regain his fitness and form for the ICC Cricket World Cup 2023.
6. Michael Bracewell (New Zealand)
New Zealand all-rounder Michael Bracewell's World Cup dreams have been dashed due to an unfortunate Achilles injury. During a T20 match for Worcestershire against Yorkshire, Bracewell suffered a rupture to his right Achilles when he was on the crease, with his score at 11.
The injury is a significant setback, necessitating surgery in the UK, followed by a six to eight-week rehabilitation period. Regrettably, this timeline rules Bracewell out of the 2023 ICC ODI World Cup, which is scheduled to take place in India during October and November.
This unfortunate development adds to New Zealand's injury woes, as Kane Williamson, their esteemed captain, also suffered an ACL injury during the IPL 2023 opener while representing the Gujarat Titans. Although Williamson faces a six-month recovery, there's hope that he might still make it to the World Cup. Nonetheless, the absence of Bracewell and Williamson's uncertain status serve as reminders of the unpredictability and challenges that injuries can bring to a cricket team's preparations.
7. Deepak Chahar (India)
Deepak Chahar, the promising fast bowler, emerged as a player to keep a close eye on towards the end of 2021. He was widely anticipated to be a crucial asset for India in the 2022 T20 World Cup. However, his journey in international cricket has been marred by a persistent back issue, which has affected his availability and performance.
As India prepares for important cricketing events, they have a roster of other talented fast bowlers to consider. The likes of Jasprit Bumrah, Mohammed Shami, Mohammed Siraj, Arshdeep Singh, and Umran Malik provide strong alternatives in the pace department. Given the competition and Chahar's ongoing back problem, he may find himself facing the difficult decision of making way for a fully fit alternative in the squad.
Injuries are often a challenging aspect of a cricketer's career, and Chahar's situation underscores the importance of depth and versatility in a team's bowling lineup, especially in major tournaments like the ICC Cricket World Cup 2023.
8.Tim Southee (New Zealand)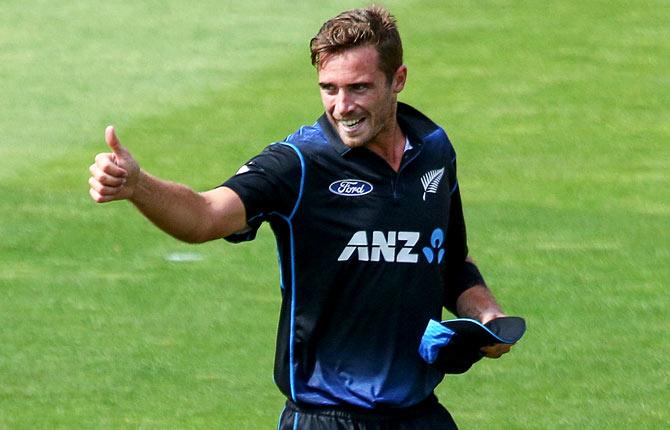 New Zealand's experienced bowler, Tim Southee, is facing the unfortunate possibility of missing his fourth World Cup due to a dislocated and broken bone in his right thumb. This injury occurred during the fourth ODI against England when Southee was making an attempt to take a catch at first slip, and England's Joe Root was the batsman in question.
The timing of this injury is particularly unfortunate for New Zealand as their first game in the upcoming World Cup is against England, which is a rematch of the thrilling 2019 championship final. The match is scheduled to be held in Ahmedabad. Southee's potential absence could be a significant blow to New Zealand's preparations and hopes for the tournament. Injuries like these are a reminder of the unpredictability and challenges that cricket teams often face in the lead-up to competitions like ICC Cricket World Cup 2023.
9. Maheesh Theekshana (Sri Lanka)
Sri Lanka's promising spinner, Maheesh Theekshana, was unable to participate in the title match against India due to an injury sustained during the Asia Cup Super-Four game against Pakistan. Theekshana, a young talent in the cricketing world, will undergo careful monitoring by medical professionals over the next few weeks.
However, there is optimism within the Sri Lankan camp, with skipper Dasun Shanaka expressing confidence in Theekshana's recovery. The team believes that he will regain his fitness in time to compete in the upcoming World Cup. Injuries like these can be concerning, but the hope is that Theekshana will be back in action and ready to showcase his skills on the ICC Cricket World Cup 2023.
10. Anrich Nortje (South Africa)
South Africa's fast-bowling sensation, Anrich Nortje, is facing a significant setback in his cricketing journey. A lower-back injury, suffered during the recent ODI series against Australia on home soil, has put a dent in his plans, and regrettably, it means that he will be absent from the upcoming ICC Cricket World Cup 2023.
This news comes as a substantial blow to South Africa's preparations for the tournament. Nortje's ability to consistently bowl at express pace and generate bounce has made him a potent weapon in their bowling arsenal. His absence will undoubtedly leave a void in the team's fast-bowling department, and finding a suitable replacement will be a challenging task.
Injuries are an unfortunate part of a cricketer's career, and they often disrupt the best-laid plans. South Africa will hope for Nortje's swift recovery and look forward to having him back in action to continue his fiery spells and contribute to their cricketing ambitions in the future.
11. Naseem Shah (Pakistan)
Fans of the fast-bowling phenom Naseem Shah, who might represent their country in the World Cup, are concerned about his future after suffering a right shoulder injury during Pakistan's Asia Cup Super-Four match against India in Colombo. The 20-year-old is a key component of Pakistan's effective fast-bowling team. The Pakistan Cricket Board sent Naseem to Dubai for scans but is now awaiting the results of a second scan but he is completely ruled out from ICC Cricket World Cup 2023.