In this edition, we're going to reveal the Cricketkeeda Sports Test team of the year . The stats we have mentioned in the article is taken into consideration only till 24th December 2022. But the team is based on analysis of the circumstances, pitch conditions and the bowling attack with respect to that Test Match.
Usman Khawaja
Since his test debut in 2019, Khawaja scored a pair of centuries batting down the order in his comeback match against England in Sydney, a performance that left everyone wondering exactly where he had been for the last three years. He scored two centuries against Pakistan as well and remained the highest run getter of the series. He scored 1079 runs at an average of 71.93 andpassed 1,000 Test runs in a year for the first time.
Abdullah Shafique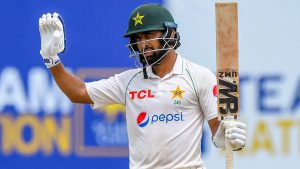 Abdullah Shafique ,the new find for Pakistan team . He scored century against all the teams he played this year. He scored 136 in the fourth innings of a drawn Test in Rawalpindi , then scored 114 against England . In a series against Sri Lanka ,he scored unbeaten160 to win the first Test  in Galle, the longest innings ever played to win a Test in the fourth innings. He scored 799 runs at an average of 57.07.
Marnus Labuschagne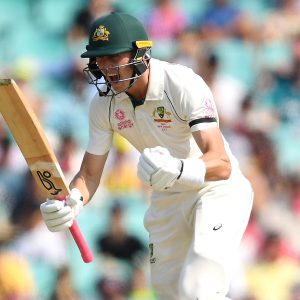 Marnus Labuschagne made 204, unbeaten 104  and 163 in consecutive innings, a streak that took him to an all-time high in the ICC batting rankings. He passed the 3,000 run mark in Test cricket in 51 innings – only Don Bradman has ever been quicker to reach that figure. He scored 943 runs at an average of 58.93.
Joe Root
The former England captain was phenomenal in the first three quarters.  He was almost unstoppable.  He almost scored in every innings he played in the first 9 months. He scored 1098 runs at an average of 45.75. He scored crucial in the series against India at home.
Daryl Mitchell
Darly Mitchell ,the saviour of the kiwis. He scored 641 runs at an average of 71.22. The New Zealander scored 108 in the second innings at Lord's, then made 190 at Trent Bridge, and 109 at Headingley.  He blocks the dangerous balls and smashes everything else.
Jonny Bairstow (wk)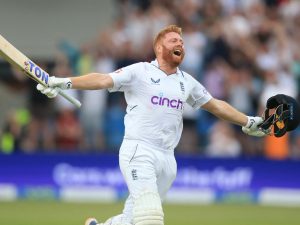 Jonny Bairstow had an awesome year of test cricket. He was seen in superb form. He smashed 1061 runs at an average of 66.31. He would score more runs but he got injured. The year began with his brilliant 113 in Sydney, went on with 140 against West Indies, he made 136 and 162 against New Zealand . He made century in both the innings against India.
Kagiso Rabada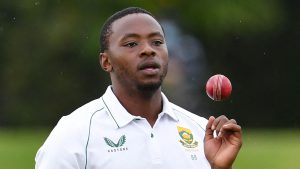 Kagiso Rabada , the bowling sensation of South African cricket. He fear of most of the batters. Kagiso Rabada had a amazing year of test cricket . He was phenomenal with the ball in the home series especially against the Indian batters . He picked up 45 wickets in the calender year at an awesome average of 20.74.
Ravichandran Ashwin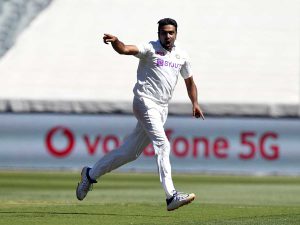 R Ashwin the trump card and go to man for team India in test cricket. India didn't played much test cricket this year but he was excellent.  He picked up 15 wickets with the ball and also scored 216 runs at an average of 27. His match winning innings of 42* against Bangladesh in the fourth innings will be remembered .
Pat Cummins (c)
Australia have lost only once since he took over the caotaincy of the test team, on a spinning pitch in Galle. His own bowling was the key to their victory in Pakistan, where he turned in one of the all-time performances by taking eight wickets  on a spinning track in Lahore.  He picked up 35 wickets at an average of 21.02.
James Anderson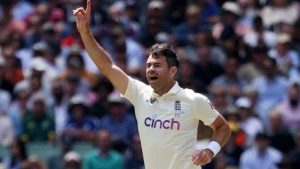 James Anderson has taken wickets in every innings since and his 40th year has turned out to be his best since 2017. Watching him bend his back to whistle down bouncers while England were pressing on for victory in Pakistan, it seemed stranger than ever that anyone ever questioned whether the team would be better off without him. The swing master picked up 36 wickets at an average of 19.80.
Prabath Jayasuriya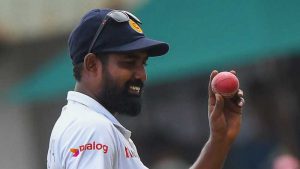 Prabath Jayasuriya made his debut against Australia at Galle and picked up 12 wickets in a match. He owes this year in test cricket. He made a mark in everyone's mind . He picked up 29 wickets at an average of 20.37 .