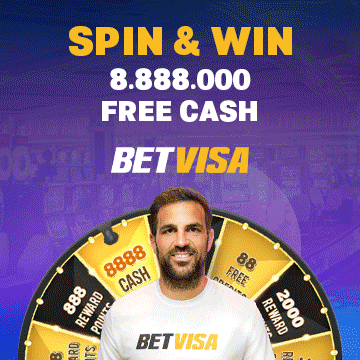 If one had to describe MS Dhoni in a few words then the best way to describe him would be to call him "The Dominance Of Serenity". Mahendra Singh Dhoni, his name might be long but his achievements are even longer. Who would have known that a simple kid from Ranchi would go on to become one of the greatest cricketers of all time? During a generation where the youth were trying to copy John Abhraham's hairstyle from the movie 'DHOOM' came a lad who had a similar hairstyle and had a playing style similar to the above mentioned movie name(meaning a blast).A legendary WicketKeeper, A legendary Captain and a legendary Finisher. As the Indian Legend Sunil Gavaskar once said " When I die.The last thing I want to see is the six that Dhoni hit in the 2011 World Cup Final". Dhoni isn't just a player. He is an emotion.
MS Dhoni made his international debut in 2004. He was run out in his first match even before facing his first ball. Despite not really setting the stage on fire in his initial games he was backed by his then captain Sourav Ganguly and in just his fifth ODI proved the world that he was here to stay, it was his 148* against Pakistan and 183*against Sri Lanka which turned out to be his career changing knocks. He has never looked back ever since. What made that 183* even more special was the fact that it came when India were chasing a big total. MS Dhoni then had an excellent Test Series against Pakistan where even the likes of Akhtar and Afridi struggled to dismiss him. Dhoni was handed captaincy in 2007 and managed to win his first ICC trophy as India won the inaugural T20I World Cup under his captaincy. He lead from the front as he was his team's second highest run scorer. This was just the beginning as India went on to win many tournaments and trophies under his leadership. The biggest and most remembered being obviously the 2011 World Cup. Ravi Shastri's iconic lines "Dhoniiiii finishes of in style. A magnificent strike into the crowd. India lift the World Cup after 28 years. The party's started in the dressing room. And it's an Indian captain,, who's been absolutely magnificent, in the night of the final" will always be remembered by each and every cricket fan. It is safe to call him India's greatest captain. No Indian captain has won more number of matches or trophies than Dhoni. Under his leadership, India became the number 1 Test team for a particular time period as well. In 2013 He became the first and only captain to win all the ICC trophies as India won the Champions Trophy under his leadership. As we speak Dhoni is one of the most successful captains of all time and has the second most number of victories by any captain in the history of cricket. Only Ricky Ponting has more wins than him. Dhoni is also only 2nd captain to win 3 ICC trophies and has the second most number of ICC trophies after Ponting. Alongside his captaincy credentials he managed to become one of the greatest fnishers of all time and had a knack of finishing games. He has won many matches for his team as a finisher down the order and has an average of 100+ in successful ODI run chases. Dhoni is one of the greatest players under pressure and always manages to keep himself calm and cool in the toughest of toughest situations. To add to this he was also a great Keeper and has the most dismissals as an Indian keeper and the 4th most dismissals by WK in the history of cricket.
If we had to make a list of the greatest Keepers of all time we would definitely see MSD in the list. Same goes with a list of the greatest finishers and captains. He is also one of the greatest IPL players of all time, he has lead his IPL franshise Chennai Super Kings to 5 titles. One of the greatest captains, finishers and WK's of all time. Unarguably the greatest Indian cricketer after Sachin Tendulkar. An Underrated Test cricketer, A Limited overs legend, He is India's heartbeat, he is a silent guardian, a watchful protector, a Dark Knight. Team CricketKeeda wishes "Captain Cool" Mahendra Singh Dhoni a very happy birthday!!!!!