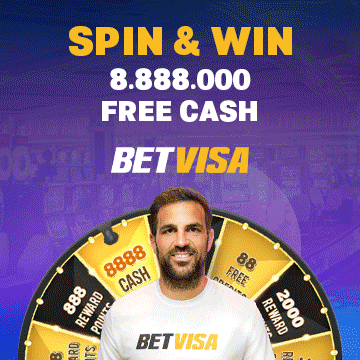 '3 Unbelievable Gestures by MS Dhoni'
MS Dhoni's gestures have always managed to impress the entire cricket fraternity. The former Indian captain is known for being a gem of a human being and has often gone out of his way to help others, he has helped his opponents and opposition players during their tough times as well, this has resulted in him winning a lot of respect from them. These are the '3 Unbelievable Gestures by MS Dhoni'.
There have been countless situations and incidents where MS Dhoni's sweet gestures have helped solve complicated and difficult matters. Today we shall be taking a look at '3 Unbelievable Gestures by MS Dhoni' which resulted in a lot of praise. The number of hearts he won by these gestures were innumerable.
1) MS Dhoni helping Faf Du Plessis:
Former Indian captain MS Dhoni played the role of on-field physio for South African centurion Faf du Plessis, who was cramping severely after getting to his ton in the fifth and final One-Day International (ODI) between India and South Africa at Wankhede, Mumbai back in 2015. South Africa amassed the highest score ever on Indian soil when they scored 438 for 4 in their stipulated 50 overs.
As many as three South African cricketers scored hundreds, with Du Plessis' 133 retired hurt being the highest score of the innings. Du Plessis' unbeaten 133 came off 115 balls with nine fours and six sixes. He had to walk off the field after severe cramps. Dhoni helped him by holding his legs up while he was on the floor. This gesture by MS Dhoni was praised by everyone and not only did he manage to win the heart of his CSK
teammate but also won the hearts of all the Proteas fans.
2) Dhoni's gesture in the flight:
This is one of his most recent gestures. The CSK captain once again won hearts with this gesture on Friday evening when he gave up his business class seat to the CSK director to join his teammates in the economy class. Director of Chennai Super Kings, K George John, shared the incident on his official Twitter handle wherein the CSK skipper told him to sit in the business class seat while he (Mahi) himself sat in economy class.
Sharing this incident on Twitter, George tweeted, "When a man who's seen it all, done it all in Cricket tells you, 'Your legs are too long, sit in my seat (Business Class), I'll sit in Economy.' The skipper never fails to amaze me. @msdhoni".
3) Ian Bell's Run-Out:
Dhoni once recalled an opposition batsman after he was given out!!!!!! Isn't this the definition of sportsmanship? During the 2011 series between India and England, Ian Bell was given Run-Out. Bell
thought the ball had touched the boundary rope when it didn't and as a result, was run-out. He was then
called back by MS Dhoni. Dhoni and the whole team had made a decision that withdrawing the appeal was the way to go for the greater good of the game.
When the Indian players made their way out of the dressing room, angry English fans booed at them for
whatever had happened before the break. And just when Bell walked out with Morgan, the boos were converted to a loud cheer. Even English cricketers were seen applauding from the balcony. Most of the former cricketers were of the opinion that Bell made an error but was at peace with whatever happened at the end.